By Lorie Hailey
Ahousing shortage and an influx of economic development projects have led to a significant rise in construction projects in Northern Kentucky.
From the construction of the Amazon Prime Air hub and a large spec building at the Cincinnati/Northern Kentucky International Airport (CVG) to several riverfront projects, a collection of mixed-use developments and multiple residential projects, builders and contractors in Northern Kentucky are staying busy.

In 2019, 844 new residential construction permits – single and multi-family homes – were issued (as of the beginning of December), up 13% over 2017, when there were 744. Permits for residential remodeling increased 95% from 2017 to 2019, from 1,284 to 2,514.
New commercial/industrial capital investments in Boone, Kenton and Campbell counties topped $323 million in 2019, a 205% increase over 2017, according to data from the Builders Industry Association of Northern Kentucky (BIANKY).
The $1.5 billion Amazon Prime Air hub, under construction and set to open in 2021, is driving some of that growth, encouraging other companies to invest in the region, said Brian Miller, executive vice president of BIANKY. Some properties that have been vacant for years are being developed "because of the Amazon project and the surge of activity with logistics centers," he said.
"What's going on right now is nothing short of amazing," said Dan Ruh, executive vice president and Cincinnati market leader for Cincinnati-based design/build firm Al. Neyer. "I am a fifth-generation Kenton County resident and am so excited to finally be actively developing in NKY. Northern Kentucky is unlike other areas in the region because of several factors – density in the population, proximity to the airport, and a strong national investment in the area."
Amazon's investment has attracted businesses to the region to take advantage of anticipated opportunities, agreed Paul Hemmer Jr., president of Paul Hemmer Co. in Fort Mitchell, a construction leader in the region since 1921.
Hemmer is currently constructing a 139,600-s.f. speculative distribution facility near CVG for CA Ventures, an international real estate investment management company headquartered in Chicago. The design/build company completed construction in December 2019 of another building at the airport, an expanded GE On-Wing Support facility that will be used for GE Aircraft engine repair services.
Al. Neyer also is in on the action. The company is constructing a 1.1 million-s.f. speculative distribution center on 59 acres at the corner of Burlington Pike and Aero Parkway, adjacent to the Amazon Prime Air hub. The building, called Aero Commerce Center, will be more than 24 acres under roof when completed. It is scheduled to be completed in third quarter of 2020.
Also being built at the airport is a 50,400-s.f. multi-tenant facility that will be anchored by FedEx, which bases two aircraft out of CVG. Construction of the facility, being developed by Aeroterm, is nearly complete.
A $19 million aircraft maintenance facility, FEAM Aero, also is currently under construction at CVG. And Meyer Tool, an aerospace and industrial gas turbine engine manufacturer, recently purchased and renovated an 83,000-s.f. property near CVG. The Cincinnati-based company invested $16 million and is creating about 100 new jobs there.
"The new site will be located 13 miles from our headquarters and around the corner from our Northern Kentucky facility," said Beau Easton, one of the owners of Meyer Tool. "We have also been the beneficiaries of an excellent workforce talent pool in the area. Northern Kentucky has become a hub for manufacturing with an emphasis on automotive and aerospace manufacturing, and we're thrilled to be part of this thriving community."
Hemmer has been the go-to builder for several companies opening warehouse and distribution centers or manufacturing facilities at or near the airport – including Robert Bosch Automotive Steering, Wayfair, Bonfiglioli USA and others – and throughout the Greater Cincinnati region. The company is currently renovating and expanding Mazak's North American headquarters and expanding Perfetti Van Melle's facility, both in Florence.
---
IT'S FREE | Sign up for The Lane Report email business newsletter. Receive breaking Kentucky business news and updates daily. Click here to sign up
---
In recent years, Hemmer has seen the most growth in logistics and distribution construction, followed by manufacturing and suburban office and medical building construction. Companies choose Hemmer because of its strong building systems knowledge, Paul Hemmer said.
"We think of buildings in terms of their life cycle. Buildings need to be designed for flexibility because their initial use will change," he said.
Commercial construction projects of all kinds are underway across the region.
The new Kenton County Administration Building, at 303 Court St., opened in the fall of 2019. The $29 million project included a renovation of the former Bavarian Brewery, a 1911-era building that had been largely unoccupied in recent years, and the construction of an adjoining new facility. The words Kenton County and Kentucky are displayed prominently on the county building and are lit at night.
Al. Neyer recently completed the third phase of its Erlanger Commerce Center, a 575,000-s.f. speculative building. The first phase was two buildings that offered 1.6 million s.f. of state-of-the-art distribution space at the intersection of Interstates 75 and 275. The completed Phase I features a 779,720-s.f. building split between tenants Duro Bag and Perfetti Van Melle; Phase II was a 301,000-s.f. Phase II building for Coca-Cola Bottling Company Consolidated.
Just south of Erlanger Commerce Center, Al. Neyer is building a three-story, 100,000-s.f. office building for Atlas Air Worldwide's operation center.
Turner Construction is leading a huge renovation and expansion project at Newport on the Levee. Cincinnati-based North American Partners, which purchased Newport on the Levee in 2018, plans to invest $100 million in the 360,000-s.f. mixed-use, riverside development.
Local leaders planning for continued growth
The attention Amazon is bringing to Northern Kentucky has led local leaders to take stock of the available land and make plans to sustain that growth. That includes tackling zoning issues and making sure the infrastructure is in place to support large commercial developments, BIANKY's Miller said.
"The size of these projects coming in the last year or two is pretty massive," he said. "And it probably eclipses what is going on around most of the U.S."
Boone County's zoned commercial and heavy industrial land is "getting gobbled up right now," Miller said. "Anything around the airport is getting picked over, large parcels have gone, small parcels are coming on."
The next available land in Boone County is in Walton, which for years was considered too far away for companies to locate, he said. That has changed.
"Now, outside companies are looking at Walton and things are starting to get bid there. But once that goes, we're pretty much out with the exception of some remnants in Kenton County," Miller said.
Kenton County leaders, however, are working to put thousands of acres on a future land-use map, he said, to try to get an adequate amount of industrial land in Kenton County that can supply the region for a few years. The planning commission has not yet released any land-use maps, but it likely will make them public in early 2020 and give the community an opportunity to provide input, Miller said.
It is important to make sure Kenton County is poised to take advantage of the development boom, so those developers don't "go right down the interstate" and invest elsewhere, he said.
"Hopefully … we are able to bring about 3,000 acres of industrial land to market," he said.
Currently, commercial and industrial land use accounts for less than 6% of the land area in Kenton County, according to Direction 2030, a research report by the Kenton County Planning Commission.
Economic activity spurs residential development
Economic development means more jobs, and that means more residents who need homes in Northern Kentucky. New residential projects are popping up all over the region to meet the demand, from riverfront high-rises to single-family home subdivisions. Much of the residential development has been the remodeling and repurposing of existing buildings, according to data from BIANKY.
More than 2,500 permits for residential remodeling were issued in Boone, Kenton and Campbell counties in 2019, a 96% increase over 2017.
The number of permits for single-family homes has not changed much over the past three years; in 2019, there were 795; in 2018 and 2017, there were 715 and 682, respectively. There were 49 permits for multi-family homes in 2019, down 87% from 2018, when 92 multi-family home permits were issued. There were 62 permits in 2017.
By far, most new home construction was completed in Boone County. In 2019, both Boone and Campbell counties had over 1,000 remodeling permits issued, 1,126 and 1,040 respectively. Campbell County's projects had the most value, though, coming in at $22.7 million versus Boone's $14.5 million.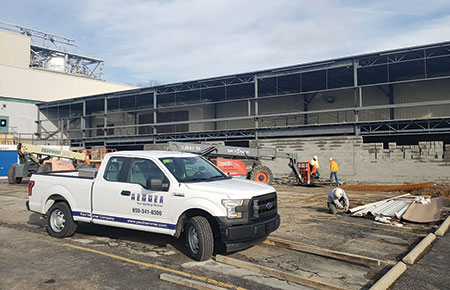 Nearly a century of building in Northern Kentucky
Paul Hemmer Co. is a construction, building and real estate services firm with a history in Northern Kentucky and Cincinnati dating to 1921. Nearly 100 years later, Hemmer is recognized as one of the region's premier providers of construction services. 
For more than 50 years, Hemmer has specialized in design-build construction.  Hemmer's unique knowledge and experience enables it to provide the earliest commitment of guaranteed cost and delivery for its industrial and commercial customers. All construction projects come with inherent risks, so nothing takes the place of experience, said Paul Hemmer Jr., president of Paul Hemmer Co.
In its design/build program, Hemmer focuses its efforts on building value by design. Every project is viewed as more than just a one-time endeavor, the company president said.
Hemmer knows that each project represents both a substantial and long-term investment for its customers.
"Hemmer understands that decisions made early in the process will have the greatest impact on value for the life of the building," Paul Hemmer said. "In addition, we know that our success is tied to an ability to lead a team of professionals that includes architects and engineers, as well as subcontractors and suppliers."
Hemmer has an excellent reputation in the subcontractor community and has established strong relationships with the best subcontractors in the region.
Finally, Hemmer credits its success to a professional staff with an established culture of teamwork and service, where an emphasis is placed on good communication, as well as a commitment to quality and competitive pricing, Paul Hemmer said. 
"Nearly 100 years after its founding, Hemmer enjoys an excellent reputation and track record for success," he said. "Our goal is to become your building partner."
---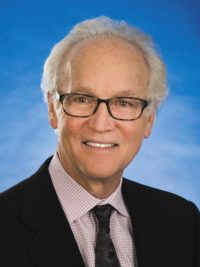 Paul Hemmer Company
226 Grandview Dr.
Fort Mitchell, KY 41017
(859) 341-8300
Paul Hemmer Company is a construction management, building services and real estate development firm that builds Value by Design. With a history in Greater Cincinnati dating to 1921, Hemmer specializes in design/build construction, which enables it to provide the earliest commitment of cost and delivery for its industrial, medical, commercial and retail clients.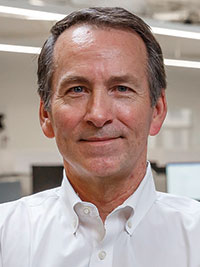 ---
Luckett & Farley
737 S. Third St.
Louisville, KY 40202
(502) 585-4181
President and CEO Aric Andrew has infused his passion for design excellence and innovative thinking into Luckett & Farley, the oldest continuously operating architectural firm in the country.
As an architect, Andrew himself has over a quarter-century of architectural and project management experience. A graduate of the University of Kentucky College of Architecture (now College of Design), where he received several design awards, Andrew has led the firm's transformation with a new, unique "studio" model and renovated new headquarters.
Its studio approach integrates architecture, engineering and interior design in six different industries – health and wellness, industrial, corporate commercial and hospitality, higher education, government and distilled spirits.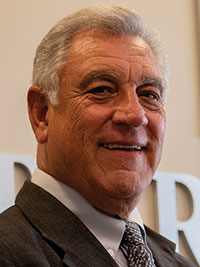 ---
Southbank Partners
425 York Street
Newport, KY 41071
(859) 655-7700
Southbank Partners is a community- and economic development organization that promotes and coordinates development activities, fosters teamwork and collaboration, and provides a unified voice for the Northern Kentucky Ohio River cities of Bellevue, Covington, Dayton, Ludlow, Newport, Silver Grove and Fort Thomas. Its accomplishments include the Southbank Shuttle, the Purple People Bridge, and Riverfront Commons, an 11.5-mile walking/biking trail along the river currently under development. For more information visit southbankpartners.com.