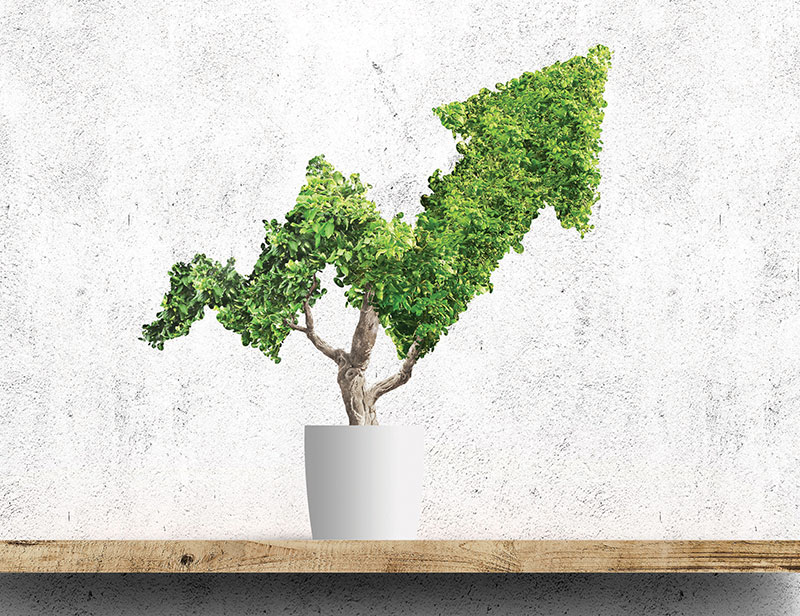 The slow steady growth of the past decade will continue through 2020, a year that looks mostly positive for Kentucky's economy and the banks that serve its financial needs, according to the commonwealth's top bankers. The unemployment rate is staying near the lowest levels in history, and consumers thus remain confident. The state's manufacturing, construction and logistics operations are expected to do well in 2020 and Kentucky's economy is expected overall to pace the roughly 2% growth of the U.S. economy this year. The "golden triangle" of Louisville, Northern Kentucky and Lexington will outperform the rest of the state. Banks are in a very competitive environment with continued low interest rates and the Federal Reserve having squeezed loan margins by cutting its base rate three times in the second half of 2019. Despite that competition (see a report on Kentucky banking competition in this issue), many banks posted strong growth numbers last year and several had record profits.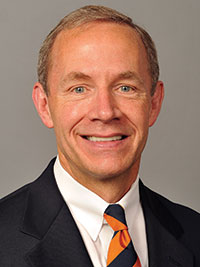 "We expect a strong and growing economy for Louisville in 2020. We're a powerful economic force in our nation's economy and the primary driver of economic growth in the commonwealth. Our strength is our diverse, robust and growing manufacturing, health care, logistics and technological base. We are one of the nation's fastest growing manufacturing regions. Logistics, a national competitive advantage, is intensified by our being the second largest airfreight hub in North America. Scientific research driven by the Carnegie R1 ranked the University of Louisville as a powerful catalyst for robust growth in our startup industry and key to job creation. Tourism has exploded here, driven in large part by the strong growth and international attraction of our bourbon industry." — Charles "Chuck" Denny, Regional President, Louisville PNC Bank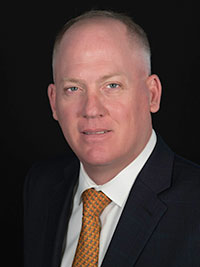 "The economy in Lexington and Central Kentucky remains strong and we have seen significant growth in our business. The University of Kentucky contributes to Lexington's stability and supports economic growth. The diverse economy, led by education, manufacturing and medical services, remains robust.  Lexington's median home value is up from last year.  We see the historically low unemployment rate in the region as a catalyst to spur competition among businesses to lift wages.  The potential to improve labor force participation among the younger population is also higher than anywhere in Kentucky.  Investing in our people and infrastructure is also critical as the year continues." — John Gohmann, Regional President, Lexington, PNC Bank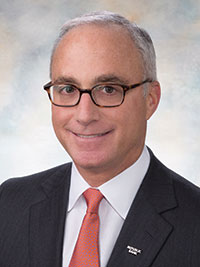 "I'm very optimistic about the success of Kentucky-based banks in 2020. Credit trends continue to be very favorable, especially for those with good credit histories. As we interact with our customers, it is apparent that most are doing well, especially those in building, construction and related functions. The most significant challenge businesses face in all of our markets is finding and keeping talent. We, like most, remain cautiously optimistic for continued positive business-growth trends. Instead of shying away from change as it comes our way, we will strive to be more open, transparent and socially intelligent. We will continue to embrace innovation and become even more deeply and seamlessly integrated into our clients' everyday lives. Republic Bank will continue to prioritize unique accessibility and commitment to social impact as a community bank. Successful banks will be the ones who fortify consumer trust and sacrifice short-term gains for long-term sustainability." — Steve Trager, CEO & Chairman, Republic Bank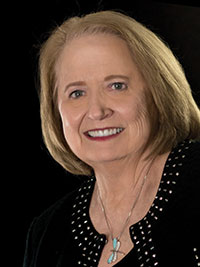 "2020 brings concerns about the unknown impacts of coronavirus, division in Washington, foreign economic conditions and a presidential election. Most financial institutions feel net interest margin pressure after the Federal Reserve's three interest rate cuts in 2019, due to slow growth globally and low inflation. With low interest rates and margins, financial institutions will be challenged to grow earnings. Inflation remains at a manageable level. We have a highly competitive market with both strong bank and nonbank competition for loans. Economic conditions in most Kentucky regions are positive, with low unemployment and stable business and consumer activity; the eastern and northeastern regions continue to struggle with lack of job opportunities, out-migration and the highest unemployment levels. By successfully serving customers in varying economic conditions in Kentucky, West Virginia and Tennessee, Community Trust Bancorp had record earnings in 2019. The diversity of the regions we serve allows opportunity for the continued growth overall, and our financial strength allows us to seize opportunities in an improved economy." — Jean Hale, Chairman, President/CEO, Community Trust Bank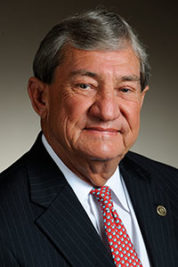 "We expect Kentucky's economy to grow at about the same rate as the national economy again in 2020. However, the "golden triangle" of Northern Kentucky, Louisville and Lexington should outperform the rest of the state. I believe employment will improve, but we are not creating enough middle-income jobs to improve household income for the majority of our citizens. Consumer spending has improved some but has been inconsistent. We are seeing modest housing growth, mostly from sales of existing homes, due to a lack of available land for new construction. Apartment construction has been very strong as younger consumers are choosing that option instead. The soft economy is making our banking environment extremely competitive as community banks seek to address consumer and business opportunities." — Luther Deaton Jr., Chairman, President/CEO, Central Bancshares Inc.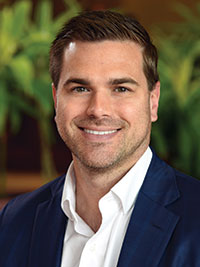 "We expect local conditions to remain relatively stable during 2020. The Louisville region has experienced strong growth in recent years, particularly in the areas of manufacturing, logistics and multifamily real estate. Eclipse Bank saw growth of nearly 20% last year in both loans and deposits, and our current loan pipeline reflects continued momentum. Troubled-loan ratios have continued a downward trend. We have also benefitted from much-needed common sense regulatory relief and a repeal of the Kentucky bank franchise tax. Disciplined interest rate management will be a point of emphasis in 2020, as a persistently low rate environment and strong competition continue to pressure net interest margins." — Andrew Pyles, President/CEO, Eclipse Bank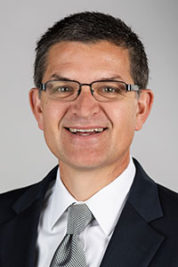 "Traditional Bank expects to see continued growth in 2020 for the Central and Eastern Kentucky markets we serve. With economic expansion now in its 11th consecutive year, unemployment close to 3.6%, and consumer confidence and spending on solid footings, the community banking industry is poised to have another strong year. However, we are not likely to see growth at the pace we saw in the third and fourth quarter of 2019, which was spurred by the Federal Reserve's decisions to lower rates three times in the second half of the year. Business confidence is somewhat less optimistic than it was in the prior year. Current expectations are for the Fed to keep interest rates flat throughout 2020 with only a slight probability for a decrease towards the end of the year. Mortgage rates are still hovering near record lows, but the supply of homes and new housing developments continues to lag behind consumer demand in many of our markets. Technology once again plays a key role in our bank's strategic development for 2020, as we focus efforts around streamlining our services and delivery channels in ways that make our customers' lives easier." — Andy Baker, CEO, Traditional Bank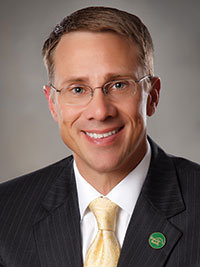 "The overall economic conditions and indicators remain positive for 2020. The current projected growth rate is 2%, albeit not as strong as previous years but enough to maintain a healthy labor market. The low unemployment rate and rising wages have continued to drive consumer confidence. Due to uncertainty surrounding political tariffs, we have seen incremental reductions in business investments. However, the recently signed trade deal, combined with robust consumer spending, should support continued growth of the longest economic market expansion in history. Last year we had an exceptional loan-growth year fueled by our most recent acquisition in the Cincinnati market. We expect to achieve modest loan and deposit growth in 2020 based on market conditions." — Tucker Ballinger, President, Forcht Bank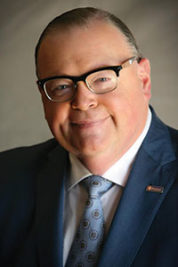 "Heritage Bank is optimistic about our region's economic prospects, yet pragmatic about risk. Although the general uncertainly permeating many parts of our economy merits watching, local unemployment overall remains below the national average and the Fed reports moderate wage growth. In addition, Cincinnati/Northern Kentucky is one of the nation's lowest cost-of-living metropolitan areas with a population of 2 million or more. The region continues to nurture entrepreneurs as well as enterprise businesses. We anticipate a strong year for commercial interests despite headwinds from recent trade disputes impacting manufacturing and agriculture. Improving consumer optimism drives home building and remodeling as well as the revenues of our retail customers." — Chris Caddell, Chairman/CEO, Heritage Bank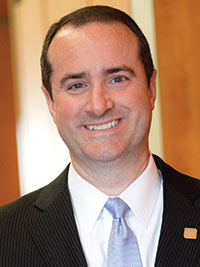 "There is plenty to look forward to in 2020 and beyond. For 2020, we're still seeing a year of growth – but not quite at the pace we saw in 2019. Labor markets will continue to be tight. Wage gains will continue to empower consumers. Cyclical sectors like manufacturing and housing will continue to be on the rise. And overall access to credit will still continue to be reasonable. So while growth may slow a bit, 2020 still looks to be a year of stable economic growth." — Michael Ash, Kentucky President, Fifth Third Bank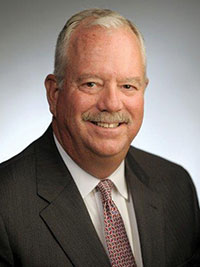 "City National Bank is optimistic about continued growth in our retail, mortgage and commercial divisions in 2020 throughout the bank's footprint and particularly in Central Kentucky. City National expanded its presence in Central Kentucky with the acquisitions of Town Square and Farmers Deposit Bank in late 2018. These acquisitions gave city a retail presence in four additional communities and added six lenders to our commercial division. A little more than a year into this merger, City has seen growth in all lines of business while building strong relationships with our new customers outside of Lexington. City's mortgage products continue to attract new customers in the competitive local residential market, with the no-down-payment Champion mortgage remaining an attractive option to home buyers." — William Craycraft, Market President, City National Bank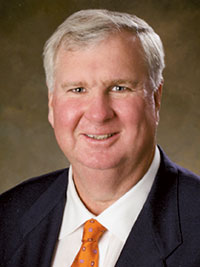 "In 2020, we anticipate steady but slow growth in our national economy. By most accounts, the majority of companies and businesses are doing well, powered by consumers who remain confident, thanks in part to low unemployment numbers. Tariffs could impact some industries, but Kentucky generally doesn't experience the same market highs and lows as the rest of the country. In financial services, we see a continued push for simplicity and choice. With that in mind, we continue to evolve as a bank to meet every customer need, whether in a rural or urban area, in a branch or on their phones, by developing and offering services that look to save customers' time and providing flexibility to bank when, where and how they choose." — William J. "Bill" Jones, Kentucky Market President, U.S. Bank