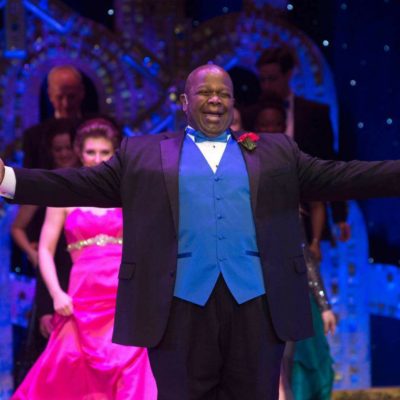 LEXINGTON, Ky. — In the new normal, Wrigley Media Group is playing a supporting role in annual events for University of Kentucky Opera Theatre and LexArts, Lexington's United Arts Fund.
Due to COVID-19, UK Opera's "It's a Grand Night for Singing" and LexArts' annual Fund for the Arts campaign will be virtual. To create the virtual events, Wrigley Media Group stepped in to offer the team's award-winning expertise in producing video content.
A virtual version of "It's a Grand Night for Singing" was created from videos submitted by singers performing the show finale individually. Wrigley Media is editing the videos as if the performers are singing together virtually.
"Losing our opportunity to connect with the community was a difficult, sad realization," says Dr. Everett McCorvey, director, UK Opera Theatre. "When Wrigley Media came to us with the idea to connect with the community virtually, we jumped at the opportunity.  We decided to do so by singing the theme song from 'It's a Grand Night for Singing.' As people hear this song wherever it is played, we want them to sing along!  We hope this song lifts spirits and gives joy until we can be together again next year … live and in person."
Gifts for UK Opera can be made online.
Also due to COVID-19, LexArts was challenged with creating a virtual version of the annual fundraising campaign and pivoting the campaign messaging. The nearly half-century old organization raises more than $1 million annually in support of the arts in Lexington and Central Kentucky.
"The arts always rise to the occasion. They are always there for us. And, we count on them even more in times of crisis. Arts funding has taken an immense hit and the arts are at a critical juncture. How we recover will matter. Wrigley Media Group continues to be a trusted and important partner of LexArts and the Wrigley Media team has, once again, stepped up to help the arts navigate these extraordinary challenges," said LexArts Board Chair Greg Padgett.
One of the videos may be seen here. Gifts for LexArts can be made at LexArts.org/GIVE.
Being in the creative space, Wrigley Media has always been passionate about the world of arts. "The arts are vital to our community and we feel they are even more imperative in times of hardship. Creating video for today's media landscape is part of our corporate DNA and we could not be happier about supporting LexArts and UK Opera with getting their messages out," said Misdee Wrigley Miller, owner, Wrigley Media Group.