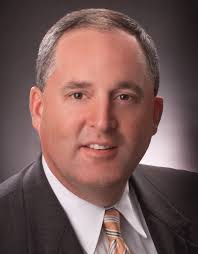 LEXINGTON, Ky. — Dr. Tom Shelton, who has held leadership positions in national and Kentucky educational institutions, has been appointed to serve as the executive director of the Henry Clay Center of Statesmanship, located in Lexington.
Prior to joining the center, Shelton served as the director of external relations and partnerships for the National Center for Education and the Economy in Washington, D.C. He will continue to serve as a visiting professor at Johns Hopkins University in Baltimore, Md.
"The center is fortunate to have Dr. Shelton, an experienced educator and leader, join us as we refocus our Center's mission of civil discourse on the most volatile issues our country faces," said Robert Clay, co-chair of the center.
After serving as a director of a large national educational organization and the Kentucky Association of School Superintendents; and as Superintendent of Fayette County Public Schools, Shelton believes that he has found an unique opportunity to apply his classroom and organizational experience to advance the center's mission.
"As an educator, I am delighted once again to be engaging with the students who will attend our high school and university programs. Our alumni are, and will be, the agents of change for a more open political dialogue," said Shelton.
Shelton said, "Importantly, I also look forward to finding new ways to increase our outreach, here in the commonwealth and nationally. There is a vital necessity in a democracy for civil, public discourse among conflicted parties on all societal issues."