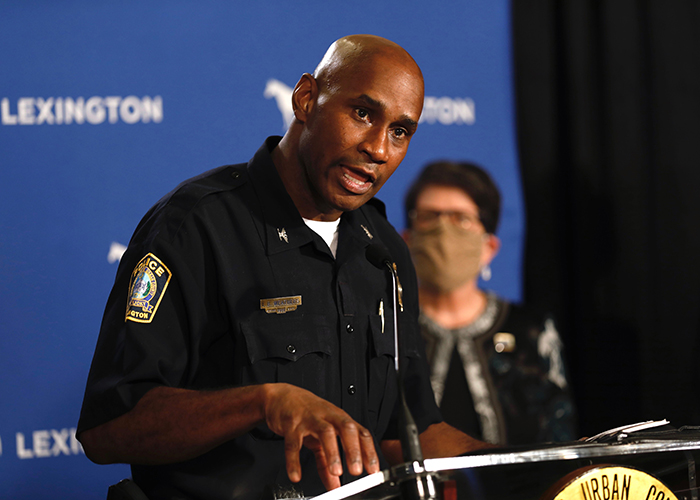 LEXINGTON, Ky. — Lexington Mayor Linda Gorton said Thursday mental health resources are available for anyone in Lexington affected by recent acts of violence. The city has lost six teenagers to gun violence since April 21.
"Individuals and families directly involved, bystanders, and even those who hear about violence on the news and social media can experience emotional trauma that can have a negative impact on their daily lives," Gorton said.
Several local criminal justice agencies offer victims support services, including the Fayette Commonwealth's Attorney's Office, the Lexington Police Department, Fayette County Sheriff Kathy Witt and County Attorney Larry Roberts.
Commonwealth's Attorney Lou Anna Red Corn encouraged anyone suffering from the trauma of experiencing or witnessing violence to reach out for support from the resources listed in this release. "Our office remains committed to prosecuting those responsible for these violent acts as well as supporting the families faced with navigating the justice system.  We continue to be inspired by the resilience of communities disproportionately impacted by violent crime, and we envision a safe Lexington where all families can thrive without fear of violence."
Police Chief Lawrence Weathers said the emotional and physical trauma that follows acts of violence requires a community that is prepared to assist those who are in need of help. "The Lexington Police Department offers the assistance of its Victim Advocates to help direct those experiencing trauma to the resources they need," Weathers said. "Through its many community partnerships the Lexington Police Department is able to provide a variety of information to all who may need additional assistance following traumatic situations.  The Lexington Police Department's commitment to community wellbeing is one the cornerstones to ensuring a healthy and safe community."
Sheriff Kathy Witt said, "The Office of the Fayette County Sheriff's Amanda Center stands ready to assist anyone experiencing trauma and grief from acts of violence. As a community, we must strengthen our unity in supporting each other and in our commitment to end the violence."
Find free or affordable support here: