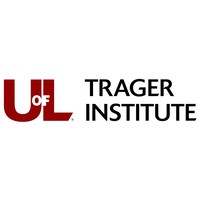 LOUISVILLE, Ky. – The University of Louisville Trager Institute has been selected to serve as an official training center for nursing homes in the National Nursing Home COVID-19 Action Network. The network is a collaboration of the federal Agency for Healthcare Research and Quality (AHRQ), Project ECHO, and the Institute for Healthcare Improvement (IHI) to provide free training to nursing homes to enhance evidence-based safety practices to protect residents and staff.
More than 150 nursing homes already have enrolled to participate in the Trager Institute's network training hub, including all of Trilogy Health Services' senior living communities. The institute's goal is to enroll as many nursing homes as possible in the network, focusing particularly on facilities in Kentucky.
As an official training provider, the UofL Trager Institute will provide training for enrolled nursing home staff to engage with experts and peers and share cases for real-time discussion and advice. The weekly one-hour virtual training sessions will take place over a 16-week period using the ECHO model – an "all teach, all learn" methodology developed around case-based learning and active engagement.
"We are more than ready to embark on this journey of fighting COVID-19 in nursing homes," said Anna Faul, Ph.D., project director and executive director of the Trager Institute. "Nursing homes are in critical condition when it comes to fighting COVID-19, not to mention the social isolation their residents have been experiencing throughout the pandemic. Providing a training program that not only follows the same collaborative, integrative approach we advocate at the Trager Institute but also gives nursing home staff the shared knowledge and best practices they need to provide safe care while reducing social isolation for residents, is exactly the type of health care improvement we need for the older adult community."
In addition to Faul, facilitators on the training team include Laura Morton, M.D., program director for nursing homes and assistant professor in the UofL Department of Family and Geriatric Medicine, Ruth Carrico, Ph.D., a professor in the UofL Division of Infectious Diseases, and Christian Furman, M.D., professor of geriatric and palliative medicine, as well as UofL faculty specializing in quality improvement, compassionate care, mental health, and community engagement.
Participating in the network will provide nursing homes with practical information, skills, and resources needed to protect both residents and staff from the virus.
"At Trilogy, the health and safety of our residents, employees, and families is our top priority," said Leigh Ann Barney, CEO of Trilogy Health Services. "We believe participating in the ECHO infection control training through the UofL Trager Institute is another layer in our efforts to combat COVID-19 across all our campuses. We are excited to be part of this valuable program."
Eligible nursing homes that actively participate in the network will receive $6,000 in compensation in recognition of the staff time involved, along with a Quality Improvement Certificate positioning them to receive a portion of the $2 billion available to nursing homes from the federal Provider Relief Fund authorized under the Coronavirus Aid, Relief and Economic Security (CARES) Act.
To learn more about the National Nursing Home COVID-19 Action Network or to participate, visit the information page on the Trager Institute website.