By Robert Coffey, District Director, KY U.S. Small Business Administration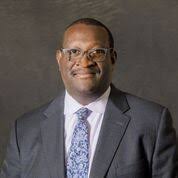 If one phrase were used to describe 2020, it might be this: "Everything has changed."
Terms like social distancing, shutdowns, working remotely and, of course, COVID-19, will remain in our minds permanently. Business operations have also changed – permanently.
A recent blog by an SBA contributor highlights trends for 2021, including the need for businesses to focus on e-commerce and offer virtual services. Safety and convenience will remain top-of-mind to your small business customers, clients, and patrons. Here are other trends you can leverage in the new year.
 2021 Leveraging Trends for Small Business
Use the "Buy Local" sentiment to set yourself apart from large competitors.
Continue to emphasize a safe shopping experience.
Ensure that your website and social media are "mobile-friendly."
Offer gift cards, online coupons, and reward programs.
Maintain enhanced services, like curbside pickup and low-cost delivery.
Solicit feedback to enhance loyalty and uncover new product/service ideas.
Make sure that you have a solid social media marketing plan.
Develop alliances with complimentary small businesses to attract more attention and traffic.
Your customers are important. Take care of your team and yourself, too.
Soft skills are crucial. Community Colleges, One-Stop Career Centers, and others provide soft skills coaching at low or no-cost
Despite the challenges presented by the pandemic this year, we at the Kentucky District Office remain optimistic about the future of small business. SBA and its resource partners will work together to help our entrepreneurs survive, pivot, and reinvent their businesses.