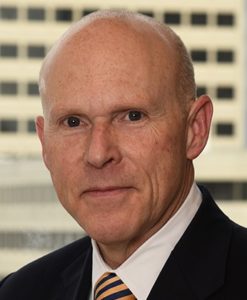 COVINGTON. Ky. — Taft Law is pleased to announce that partner Robert K. McBride has been selected as partner-in-charge of the firm's Northern Kentucky office.
Taft also moved its Northern Kentucky office to Covington earlier this month. Now located in RiverCenter. The office serves its clients in virtually every area of law, including labor and employment, real estate, litigation, and more.
 Today, there are seven attorneys based in Taft's Northern Kentucky office and more than 25 Taft attorneys who are licensed to practice law in Kentucky.
An involved community member in Northern Kentucky, McBride is also the founding president of the Northern Kentucky Lawyers Chapter of the Federalist Society for Law and Public Policy Studies; secretary of the Northern Kentucky Bar Association; and mentor coordinator for the Northern Kentucky Veterans Treatment Court.