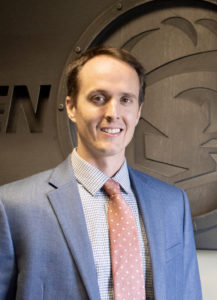 GLASGOW, Ky. – Green Mechanical Construction has named Wes Simpson as its president and chief executive officer. Simpson most recently served as the company's chief operating officer. He began his new duties Jan. 1.
Simpson has worked in a variety of areas within the company for the past 12 years.
"I would like to thank Mike Wagner for his leadership example as president and CEO for the last few years. Mike has skillfully and successfully led our company onward and upward during some of our most flourishing years as well as through the challenges of the COVID-19 pandemic," Simpson said.
Wagner, Simpson's predecessor, announced last month that he would become executive vice president of GMCI. One of three shareholders in the company and decades of experience, Wagner will remain a key component in GMCI's makeup.
Simpson resides in Glasgow with his wife, Brittany, and their three daughters.
Founded by Ray and Beatrice Green in 1983, Green Mechanical Construction is based in Glasgow with additional offices in Lexington, Ky. The company builds industrial, institutional and commercial projects in nine states, predominantly in the southeast.