Companies across Louisville are investing in efforts to become more diverse, equitable and inclusive. It's not only the right thing to do, it makes good business sense, said Victoria Russell, chief diversity and inclusion officer at Beam Suntory in Louisville.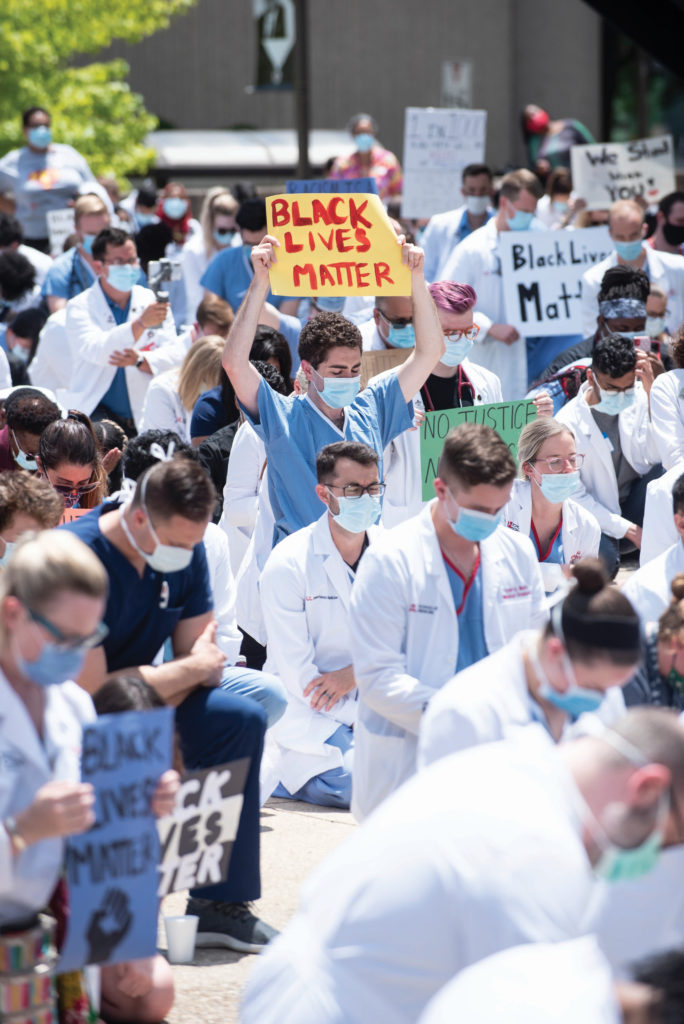 Research shows companies in the top quartile for gender or racial and ethnic diversity are 35% more likely to have financial returns above their respective industry medians. More diverse companies are better able to win top talent and improve performance. Diversity fosters innovation and creativity through a greater variety of problem-solving approaches, perspectives and ideas, according to a diversity study by global management consultant firm McKinsey & Co.
A chorus of Louisville private and public-sector leadership not only echoes the benefits of diversity, they are driving action to achieve it – investing communitywide to dismantle systemic racism and rebuild a dynamic economy after an intense year of social unrest and surviving the challenges of COVID-19.
"History will look back on the year 2020," said Mayor Greg Fischer, "and say that it was a really critical inflection point for America in terms of America being a more equitable country and full of equitable cities. Because the situation that exists and has existed for centuries in America with this lack of equity between the Black population and the white population is unsustainable, from a moral standpoint, a public safety standpoint, and an economic standpoint."
In March 2020, as Kentucky's first coronavirus cases were being diagnosed, another critical issue moved to the forefront in Louisville and demanded attention. After police officers conducting an early-morning "no-knock" search warrant shot a Black woman to death in her home, the city "became ground zero for the racial and social justice movement in United States," said Sadiqa Reynolds, CEO of the Louisville Urban League.
Devastated by the tragedy, and other incidents around the country, protestors took to the streets to march for racial justice, accountability and police reform, calling for action to make the city safe for Black residents and remove barriers to health and wealth-building in Louisville's Black communities.
In response to calls for action, civic and community leaders began looking for solutions to create racial equity and build an inclusive economy as the city recovered from COVID-19.
In April 2020, the city created the Build Back Better Together initiative. BBBT aims to increase Louisville's long-term resiliency, provide steps to help businesses and residents affected by the pandemic, and move the city toward change that creates greater equity and racial justice. Key leaders in government, business and nonprofit sectors along with community and neighborhood representatives are tackling seven focus areas – arts and culture; built and natural environment; economy; education and talent development; health and safety; hospitality; sports and bourbonism; and social infrastructure and impact – and recommending action plans.
"What the world is saying is, we are ready for action," Metro Councilwoman Keisha Dorsey said when BBBT was announced. "We know what we need to do and that starts with investment in many ways and behavioral changes in others. I am looking forward to Louisville moving forward–not just healing but moving forward in real change."
Acknowledging that changes were overdue, Louisville Metro government adopted an ordinance banning "no-knock" warrants, sought ways to increase accountability, transparency and police reform, created a civilian review board and implemented other initiatives to build "trust among the community we are policing and making sure our policing methods are as good as anywhere in the country," Fischer said. The city hired national firm Hilliard Heintze to conduct an independent review of the Louisville Metro Police Department and in 2021 hired a new police chief.
Mayor declares racism a public health crisis
In December, Fischer signed an executive order declaring racism a public health crisis to recognize the societal, physical and mental health impacts not only on Black residents but all Louisvillians. Moving forward requires addressing the root causes of racism and the impact it has every day, the mayor said.
"It's clear that we need to move faster and invest more resources," Fischer said. "We need to do everything we can to repair distrust through action."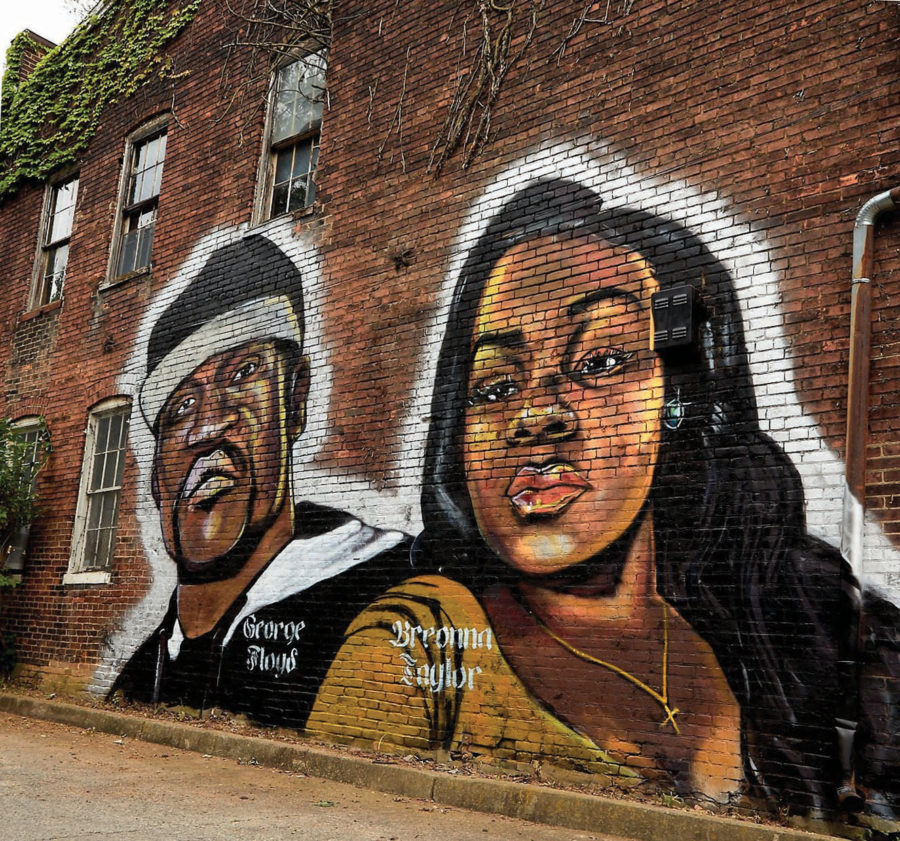 Fischer's plan, Advancing Racial Equity for Black Louisville, recommends working with the LMPD on reforms and accountability to ensure every resident feels "safe and secure in every corner of Louisville." It promotes transparency and accountability in police-involved disciplinary matters; equity initiatives related to health, housing and education; bail reform; and voting rights.
Advancing racial equity "strengthens our workforce, improves our tax base and increases the spending power of our residents. It helps each and every one of us by making our city healthier, creating more opportunities and dignity in work, safer neighborhoods, and by helping us advance our goals as a city dedicated to compassion, opportunity, to equity and to justice," Fischer said. "At a fundamental level, the protests we've seen are about people feeling the absence of those things in their lives, and for generations past."
Fischer's fiscal year 2021-22 budget proposal focuses on accelerating the city's economic recovery with a greater emphasis on equity, reimagining public safety and youth development. It includes funds for gun violence intervention initiatives, and a workforce development program called Reimage. It aims to break the incarceration-recidivism cycle by connecting young people to education, training and careers in IT, manufacturing and construction. He requested more than $13 million to fund initiatives supporting Black and other minority-owned businesses, a $10 million investment in the Affordable Housing Trust Fund and $3 million in down-payment assistance to help address income and wealth gaps between majority and minority communities by helping more Louisville families become homeowners.
(The Metro Council was set to vote on Fischer's proposed budget at the end of June, after this publication went to print.)
The Metro Council passed an ordinance in early 2021 requiring all city departments to map equity goals to measure the success of the services and programs they provide.
"In economics, equity is defined as the monetary value of assets minus debt. There is something harmonious in fusing social equity into our budget process. Equity in this manner is justice," said Dorsey, the primary sponsor of the ordinance.
As residents across the city received COVID-19 vaccinations in early 2021, the Build Back Better Together initiative got its own shot of hope: An estimated $434.5 million in American Rescue Plan federal funds will support the city's efforts to fight COVID-19 and hasten a robust and equitable economic recovery, Fischer said.
The city developed an internal team to manage the cash influx so that it does indeed help the city achieve its Build Back Better Together goals; it is getting input from Metro Council, businesses and residents. Louisville is part of a cohort of six cities working with Accelerator for America on best practices for managing and implementing American Rescue Plan funding.
Diversity and inclusion are good for the economy
Creating, increasing and maintaining the investment of diversity in inclusion "is good business not because of its popularity but because of long-term impact," said Ashley Duncan, director of inclusion and diversity at Republic Bank & Trust, headquartered in Louisville.
A genuinely inclusive culture helps companies stay competitive and attract and retain the best talent, said Chakakhan Abston, whose title at Texas Roadhouse headquarters in Louisville is Legendary People and Talent Specialist.
"New generations of employees have options of where they want to work and will choose to work at a company where D&I is a clear priority. Creating a diverse workforce with an inclusive environment sets people up for success and increases engagement and retention," Abston said.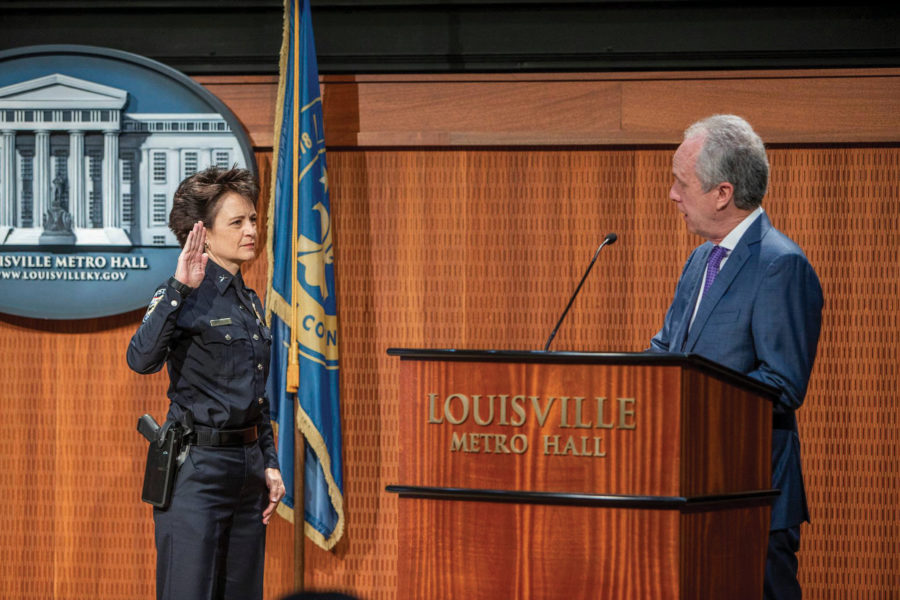 Many of Louisville's well-known companies employ directors of diversity and inclusion (D&I) to assess all areas of the company for increasing diversity across all ranks, retain diverse employees and create a culture of inclusion.
The tragedies of 2020 that dominated the news "demonstrated the implications of not understanding the importance of the role of D&I leaders," Beam's Russell said.
"We have evolved from D&I being a compliance 'check box' of the past, and it's now a true license to do business, reaching into critical areas, including supply chain, procurement, brand reputation and marketing strategies," she said. "An organization's ability to recruit and retain top talent will depend on it. It is simply not enough to hope for a more inclusive, equitable and diverse culture – we must work diligently and intentionally."
Churchill Downs Inc., operator of the historic racetrack that is home to the Kentucky Derby, in May 2021 created a leadership position to spearhead company efforts to advance a culture of diversity, equity and inclusion. Katherine Armstrong, vice president of culture, is working to develop and drive diversity initiatives and create opportunities to share best practices across the business segments, Churchill Downs said.
Humana, one of the region's largest employers, has been diversifying its staff – and health care offerings – for more than 20 years, said Christopher Johnson, director of diversity and inclusion.
"We see our culture of inclusion as an ongoing journey, and one where we continuously listen, learn and act in support of creating a culture where all associates feel as though they belong," Johnson said. "Part of the journey includes providing opportunities for our leaders and teams to engage in continuous learning and education, with specific tools for providing a positive and inclusive work environment."
Humana is investing in upskilling initiatives with an aim to make living wage jobs with opportunity for further growth and development more accessible to diverse communities. These include the Future of Work Initiative and Humana Foundation investments in the University of Louisville, Interapt and tech trainer General Assembly.
"When employees sincerely feel as if they have a voice that is heard and listened to, and that they can bring all of themselves to work and still be successful, that type of thriving culture will result in a company that will also be successful," said Kellie Watson, equity and compliance officer at Louisville MSD, a wastewater treatment company. Watson formerly was chief equity officer for Louisville Metro Government.
Business community emphasizes diversity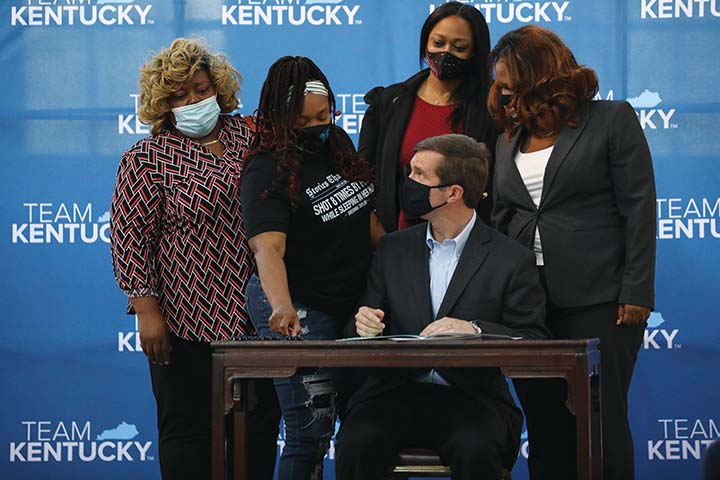 Greater Louisville Inc. (GLI), the region's chamber of commerce, focuses on uniting businesses in support of equity, promotes the importance of inclusive workplaces, and works with other organizations to create opportunities for Black entrepreneurs.
"Embracing diversity and advancing inclusion is imperative to the continued growth of our economy. We can become a stronger, more well-rounded city by lifting up all members of our community to ensure equitable economic opportunities," said GLI President and CEO Sarah Davasher-Wisdom.
While the Louisville business community has long understood the importance of diversity and inclusion, the events of the past year "and specifically protests last summer, sparked a new urgency to accelerate and expand our work," she said.
"The business community is now not only focused on advancing equity within their own organizations, but also eradicating barriers and opening opportunities to create equity throughout our community," Davasher-Wisdom said.
GLI's Now Louisville: 2020-2025 Strategic Plan, which has initiatives to advance the region and transform its perception, features inclusion as one of its six pillars. The inclusion pillar is robust and is the part of the plan that we addressed with the most urgency, Davasher-Wisdom said.
GLI created the Business Council to End Racism to focus on five areas where racism is most prevalent: access to health care; workforce development and barriers; education; inclusion; and criminal justice reform and law enforcement. The chamber also launched the Power to Prosper Minority Business Accelerator and created the Greater Louisville Racial Equity Pledge, which encourages businesses to commit to intentional steps toward economic equity.
"This pledge reflects the management practices that leading companies of all sizes can take to address the specific challenges our Black and minority neighbors and colleagues face every day, and positions Louisville to grow and build a stronger national reputation as a place to live, work and start a business," said Conrad Daniels, president of HJI Supply Chain Solutions and GLI inclusion leader.
Nearly 200 individuals from 150 organizations had signed the pledge as of May 2021.
The Business Council to End Racism's criminal justice workstream took stances on key legislation during the 2021 Kentucky General Assembly to reduce the criminal justice system's disproportionate impact on Black Louisvillians, and the health-care access workstream worked with community organizations to support equitable distribution of the COVID-19 vaccines.
GLI hired two staff members dedicated to lead the chamber's inclusion efforts, Dana Johnson and Eric Jordan. The duo launched the Power to Prosper Minority Business Accelerator, which at midyear was working with a first cohort of 17 businesses.
The 13-session program is not just about learning the skills, said Dana Johnson, GLI's senior director of diversity, equity and inclusion. It's also about giving minority business leaders access to resources to bring their visions to life, such as mentoring, pro-bono human resources support and connections with potential vendors.
Implementing the concepts learned and the tools received into their businesses will "translate to a stronger business and ultimately an economy that supports entrepreneurs of all races," Dana Johnson said.
GLI's Career Acceleration Network, a two-year pilot program to move workers in low-skill, low-paying jobs to skilled jobs with family-supporting wages, is set to launch in summer 2021, thanks to donations by 36 local leaders.
It is important the chamber recognize its role in activating the business community in the fight for racial equality, Johnson said.
"We recognize that real change has to take place. It's critical to our community and culture but it's even more important for creating a thriving economy," she said. "Louisville has always prided itself as a compassionate city, and we knew these inequities are not consistent with that. That's why we quickly took action."
GLI's initiatives have "empowered businesses to look at their own workplaces and make necessary changes that will help create a more inclusive region," Dana Johnson added.
Hope for the future
Though the steps toward change the city has taken are positive, many in the Black community, including Louisville Urban League's Reynolds, say the city's response to police violence has not been strong enough.
"We must deal with the violent inequities of treatment before they happen and challenge a system of implicit bias that is prevalent in police, policy and behavior," Reynolds said. "If this city, or this country, is to ever know prolonged peace, every person, regardless of race, zip code, or alleged act must be met with humanity."
Changing city culture doesn't happen overnight. But leaders working toward that goal – a peaceful city where all residents feel safe, are treated equally and have opportunities to thrive and prosper – are hopeful their multipronged approach will make a difference.
With diverse government entities and companies, inclusive educational opportunities and a community that rallies around each other and seeks justice, Louisville can become an even greater economic powerhouse.
"The city has acknowledged and recognized the systematic and institutional discrimination and racism within the laws, policies and practices. Now is the time to hear and listen to the community on how to remove those institutional and systematic discriminatory barriers, and close gaps so that everyone has access to the networks and opportunities to be successful," said Watson of Louisville MSD.
Gina Tobin, vice president of training at Texas Roadhouse's corporate headquarters, hopes for increased representation in elected offices, business leadership and management roles, nonprofit leadership, philanthropy and academics as well as more Asian, Black, Latino, LGBTQ and women-owned businesses.
"We have got to figure out a way to keep our homegrown talent interested in making a life here, as well as become an attractive destination choice for those watching from afar. Representation will be critical to our community's future," she said.
Davasher-Wisdom said GLI will continue to prioritize career and economic inclusion for everyone by making career mobility more accessible and equitable.
"We know that economic inclusion in the workforce also involves changes to public policy," she said. "That is why we are continuing to lend our support to efforts like criminal justice reform to ensure the disproportionate impact of the system on Black individuals does not hinder their access to economic opportunities."
Authentic inclusion and collaboration across all sectors will help ensure that everyone in the community has what they need to be successful, said Republic Bank's Ashley Duncan.
"[Diversity] makes us more competitive… but more importantly, it's the right thing to do," said Evon J. Smith, president of OneWest, a Louisville nonprofit community development organization. "When you educate and empower your home … you ensure a bright future for the next generation to come."
Black leaders carve out 'A Path Forward'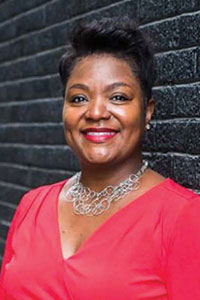 Louisville's Black community has called on city leaders to prioritize police reform and increase opportunities for economic prosperity.
Breonna Taylor's death and the health disparities exposed by the pandemic, the Louisville Urban League (LUL) said, revealed a community in pain, a community "systematically neglected and mistreated across multiple intersections – policing, housing, education, business and more."
LUL wants action.
"Healing wounds that deep will require more than the light of public awareness. It will require innovation and real investment – transformative investment," the organization said.
Led by LUL, residents from more than 50 local organizations in June 2020 formed A Path Forward for Louisville. It issued a 20-page letter to city leaders seeking immediate and specific actions to transform Louisville into a city where everyone thrives.
The plan called for a $50 million Black Community Fund to support new and existing small businesses in West Louisville; transform vacant properties into affordable housing with new paths for Black ownership; significant educational support to close the achievement gap; and access to mental-health professionals to help process race-based trauma. The plan prioritizes solutions for jobs, justice, education, health and housing.
The city's small business loan fund, METCO, approved a grant of $500,000 for A Path Forward, and the mayor requested $2.7 million in the FY22 budget to go toward small business assistance for Black-owned businesses.
In December 2020, LUL CEO Sadiqa Reynolds announced the work outlined in A Path Forward for Louisville had gotten an investment of $8 million. The support from Blue Meridian Partners, a New York-based philanthropic group that finds and funds scalable solutions to problems that limit economic mobility for young people and families, was applied toward a $50 million Black Community Fund request made to city leaders, she said. The organization is seeking local donors to match the funds.
Developing Louisville's West End neighborhood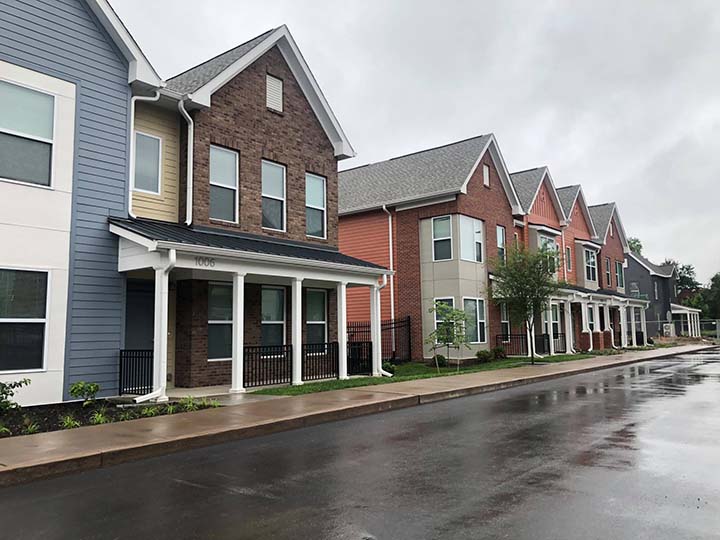 A new initiative incentivizes economic development in West Louisville neighborhoods, promising to revitalize the area, stabilize and improve homeownership, and promote the empowerment of its residents.
Kentucky House Bill 321 created a new economic development area in West Louisville and established the West End Opportunity Partnership, which oversees the program. Aiming to foster transformational change in the city's West End, the bipartisan legislation aims to encourage investment in the area by creating a new tax increment financing (TIF) district. It will also focus on moving families from renting to homeownership and attracting and growing more businesses.
"Currently, 80 cents of every dollar of revenue developed in West Louisville ends up leaving the area," said Gov. Andy Beshear. "This legislation will create a $30 million initial investment in West Louisville, and community leaders who live here and know the people will decide how those funds are utilized."
Louisville Metro Government has allocated $10 million in seed funding for the new TIF district. The West End Opportunity Partnership will execute contracts, make and receive loans, and invest in neighborhood-driven initiatives.
Louisville's nine western neighborhoods have experienced an infusion of more than $1.1 billion of investment completed, announced or underway since 2014. This period of renaissance has been marked by triumph and defeat, but mostly by resilience.
In June 2021, the city celebrated the grand opening of the first two phases of the new Beecher Terrace, a Russell neighborhood public housing complex that was razed in 2017 and redeveloped.
The Norton Healthcare Sports and Learning Complex opened for its first track meet in February 2021. Developed by the Louisville Urban League, the 24-acre multi-sport complex is also located in the Russell neighborhood. The 90,000-s.f. facility will host a variety of local, regional and national track meets and other sports and events.
The complex will become "the epicenter of economic stimulus and continued development in West Louisville," said Dale Cowper, head coach of the University of Louisville track and field/cross country teams.
Other recent West End investments are designed to help meet the needs of residents and families, increase safety and improve amenities, and provide an attractive place to do business. They include new park and road infrastructure, community investment along the 18th Street corridor, and a $28 million, 62,000-s.f. Republic Bank Foundation YMCA that was dedicated in 2019.
Companies invest in unity and healing
Humana commits $11.5 million to rebuild and unite Louisville
$6.5 million allocated to the Norton Healthcare Sports and Learning Complex, a Louisville Urban League project located in Louisville's West End.
$5 million to the Louisville Health Equity Fund, an initiative of the city's Center for Health Equity.
$23 million invested by the Humana Foundation in nonprofits that advance health equity and make the city a more appealing place to live.
Yum! Brands invests in advancing equity in Louisville
Yum! Brands and KFC U.S. plan to invest $6 million over five years to advance equity and opportunity across Louisville, particularly in the West End. As part of Yum's global Unlocking Opportunity initiative, the investment will fund "endeavors that tackle inequality and uplift Black students, educators, entrepreneurs and social change agents."
The company previously announced a $3 million pledge to social justice efforts by the NAACP Legal Defense and Educational Fund, the American Civil Liberties Union and Louisville-based social justice nonprofits. Yum also co-chairs Greater Louisville Inc.'s Business Council to End Racism, a cohort of local business leaders developing policy recommendations to tackle racism and build a stronger, more inclusive local economy.
Norton Healthcare, others donate to West End sports complex
The $53 million Norton Healthcare Sports and Learning Center in West Louisville opened in March 2021. Norton Healthcare contributed $5 million to the project through a $3 million grant and an additional challenge grant of $2 million in matching funds.
Over 100 businesses and individuals donated to the project. Some of the other larger donors include: Humana ($6.5 million); Kindred Healthcare ($1.005 million); Brown- Forman Foundation ($1 million); Commonwealth Credit Union ($700,000); GE Appliances – A Haier company ($540,000); US Bank & US Bank Foundation ($250,000); and Meijer ($250,000).
Beam Suntory launches sustainability strategy, focuses on diversity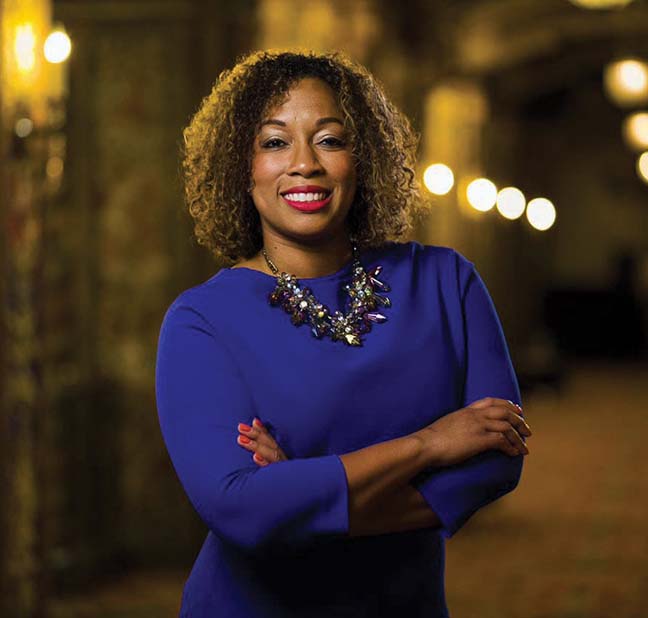 Louisville-based spirits company Beam Suntory recently invested $1 billion in its Proof Positive sustainability strategy, which includes a "Community Positive" pillar outlining Beam's diversity, equity and inclusion goals through 2030, said Victoria Russell, chief diversity and inclusion officer.
Beam Suntory and its brands also:
Signed GLI's Racial Equity Pledge.
Donated $250,000 to the National Urban League and $250,000 to the NAACP Legal Defense and Educational Fund.
Increased investments in programs to help reach its inclusion goals.
Committed $250,000 to support Black bar and restaurant owners struggling to reopen after COVID-19.
Closing the wealth gap
The Build Back Better Together initiative includes $250,000 for a new Equity in Procurement Task Force, which is working to close the community's wealth gap by supporting Black-owned and minority-, women- and disabled-owned business enterprises through supplier diversity initiatives, as well as investments in a minority business incubator; and a new Louisville Forward staff position to focus specifically on business development in West Louisville.