LOUISVILLE, Ky. — Metro United Way (MUW) is pleased to announce that Adria Johnson will be the organization's new president and CEO and will step into the role on August 1 following an extensive national search.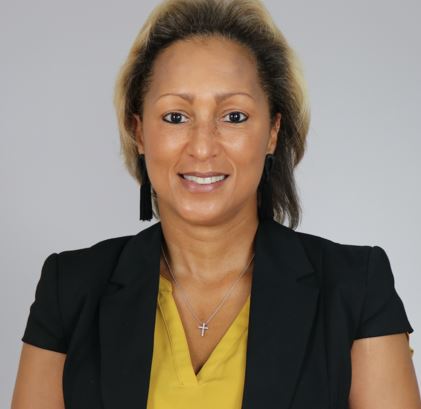 The search committee, comprised of members of the board of directors and regional community, unanimously confirmed the selection. The committee was co-led by Ashley Duncan, MUW's board vice chair and vice president/director of inclusion at Republic Bank, and Kent Blake, MUW's immediate past board chair and chief financial officer at LG&E KU.
Johnson is a native Louisvillian and held the position of chief impact officer at MUW for almost three years. In that role, she worked with key stakeholders across all seven counties that MUW serves and led the impact team, which is the largest department at MUW.
She had strategic and operational responsibility for developing and implementing programming and investment approaches for MUW's collective impact efforts. Before that, she was commissioner at the Department for Community Based Services for Kentucky State Government, where she led a workforce of 4,600 staff and oversaw an operating budget of $1 billion. Johnson also has experience at the city government level, where she served as the assistant director at the Department of Housing and Family Services for Louisville Metro Government.
She brings more than 27 years of experience in the public and private sectors and is an accomplished champion of social change with a longstanding dedication to community impact and equity. Johnson's strong fiscal experience was gained in various roles held in the private sector for the first half of her career at Humana, LG&E, and Brown & Williamson.
As president and CEO, Johnson will provide strategic leadership to one of the leading organizations within the United Way Worldwide network, overseeing a staff of 70 and working with a dedicated board of 39 community leaders, 116 nonprofit partners, 865 corporations, 40,000 individual donors, and 6,600 volunteers across three counties in Southern Indiana and four counties in Kentucky. She is the first Black CEO at MUW and will be well-positioned to lead MUW and accelerate positive, sustainable change in our community.
Click here for more Kentucky business news.