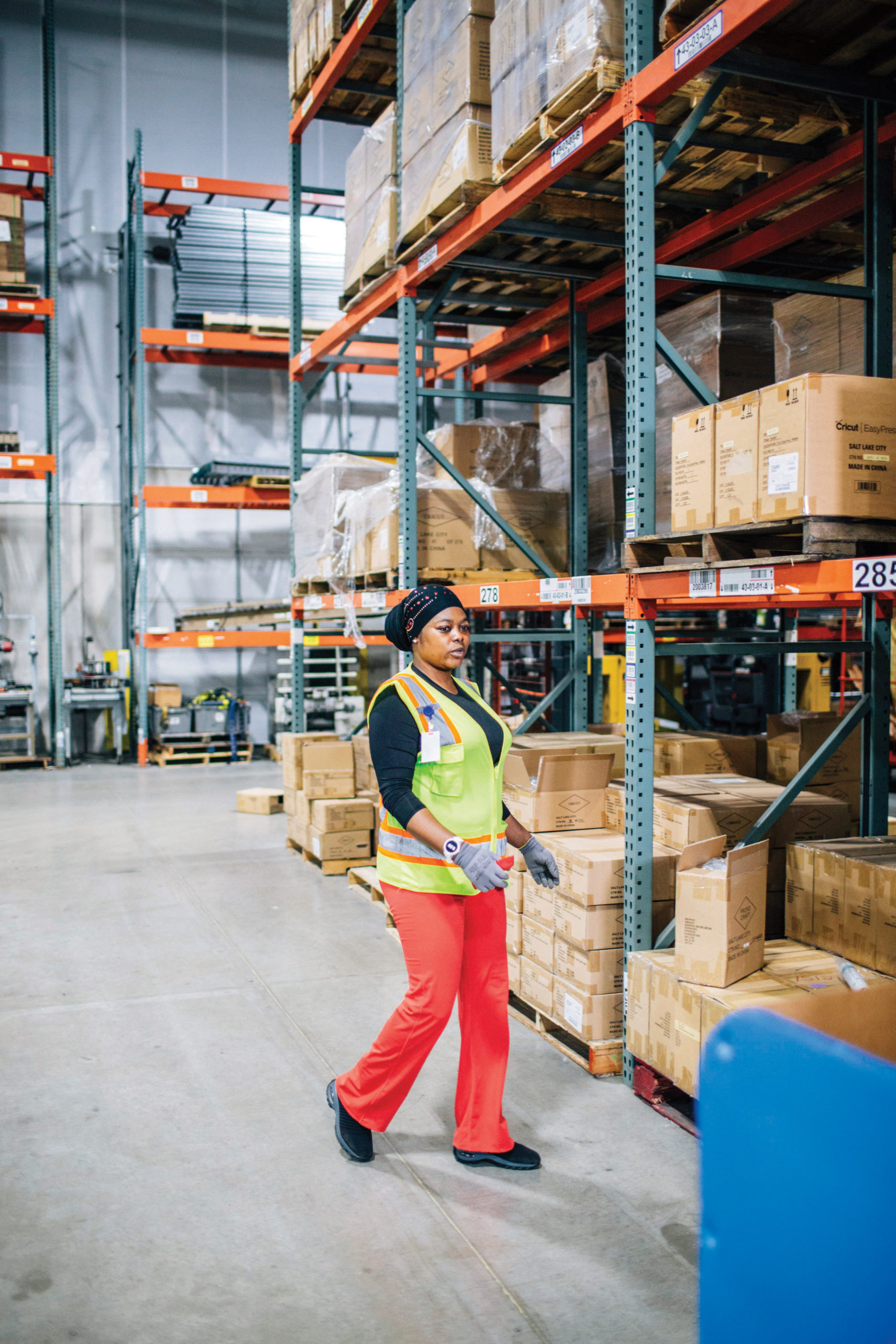 If you found yourself ordering more clothes, gifts, household supplies and groceries online last year, or chose to have items delivered for the first time, you weren't alone.
Consumers spent $861 billion online with U.S. merchants last year, up 44% from 2019—the highest annual domestic e-commerce jump in at least 20 years, according to media and research organization Digital Commerce 360 data. In comparison, e-commerce spending increased 15.1% between 2018 and 2019.
After the pandemic hit late in the first quarter of 2020, e-commerce sales jumped nearly 32% in the second quarter. According to U.S.
Department of Commerce figures, first-quarter sales of $154.6 billion rose to $203.8 billion in the second quarter as the pandemic began to gain momentum. In Q1 2021, e-commerce sales had risen to $215 million, a more than 39% increase over the same quarter in 2020.
As consumers continue clicking "place order" buttons on their screens, the e-commerce boom shows no signs of slowing. Kentucky logistics companies are reaping the benefits of increased demand and investing in new technologies to keep pace.
Paul Verst is chairman/CEO of Verst Logistics, a Walton, Ky.-based third-party logistics (3PL) provider of public and dedicated warehousing, transportation, shrink-sleeve labeling and order-fulfillment services.
The majority of Verst operations, he said, are in Kentucky, Ohio and Indiana, but there's also presence in Alabama and Arizona, serving the entire country from these locations. There are about 1,900 employees total, of which 1,325 are in Kentucky.
Primary client sectors include food and grocery, consumer packaged goods, distilled spirits, automotive, paper and fulfillment sectors, Verst said.
The logistics industry experienced exponential growth due to COVID's impact on consumer spending habits, he said.
"With many families working from home or being laid off, many purchases were made online for food, groceries, medicines, arts and crafts, and other items," he said. "Home improvement projects that were on hold for years suddenly rose to the forefront and were completed. All of these involve the movement of goods, which is exactly what logistics companies provide."
With restaurants closed or working at reduced capacity and hours, Verst said his grocery company clients, one of which is the largest in the U.S., saw a spike in business as people prepared more meals at home, resulting in a "major positive impact" on Verst's company as well.
Darrel Lyell, who leads IPS Logistix's domestic and international consolidation and fulfillment services center in Erlanger, said some sectors suffered but 2020 was financially good for his company.
"The past year has been absolutely wonderful for us," he said. "Over the past year we've seen an increase in business, so it's been a blessing."
IPS, which has a presence at the Port of Cincinnati, handles about 30,000 parcels weekly, according to its website, and has more than 100,000 e-commerce customers. Its East Coast location is in Ford, N.J., with international partnership locations in Ireland, London and Hong Kong.
"E-commerce orders have increased," Lyell said. "A lot of those age groups who weren't as familiar with ordering products online learned over the pandemic how to do that. Now that they understand how much easier that is, I think e-commerce is going to continue exploding."
A logistical advantage Kentucky has compared to other states, Verst said, is its location within two days delivery of about 80% of the U.S. population. The state is served by world-class Cincinnati/Northern Kentucky International Airport and Louisville International Airport, two of the largest shipping airports in the nation.
"The airports are home to companies such as Amazon, DHL, UPS, Delta, Southwest and many others who ease and expedite the travel of people and products," he said.
In addition, he noted, interstates transiting Kentucky run from Canada to Florida, with major east-west routes as well. There are also two Class 1 railroads—Norfolk Southern and CSX—that aid in product movement. Meanwhile, the Ohio River is one of the major water-shipment systems in the country.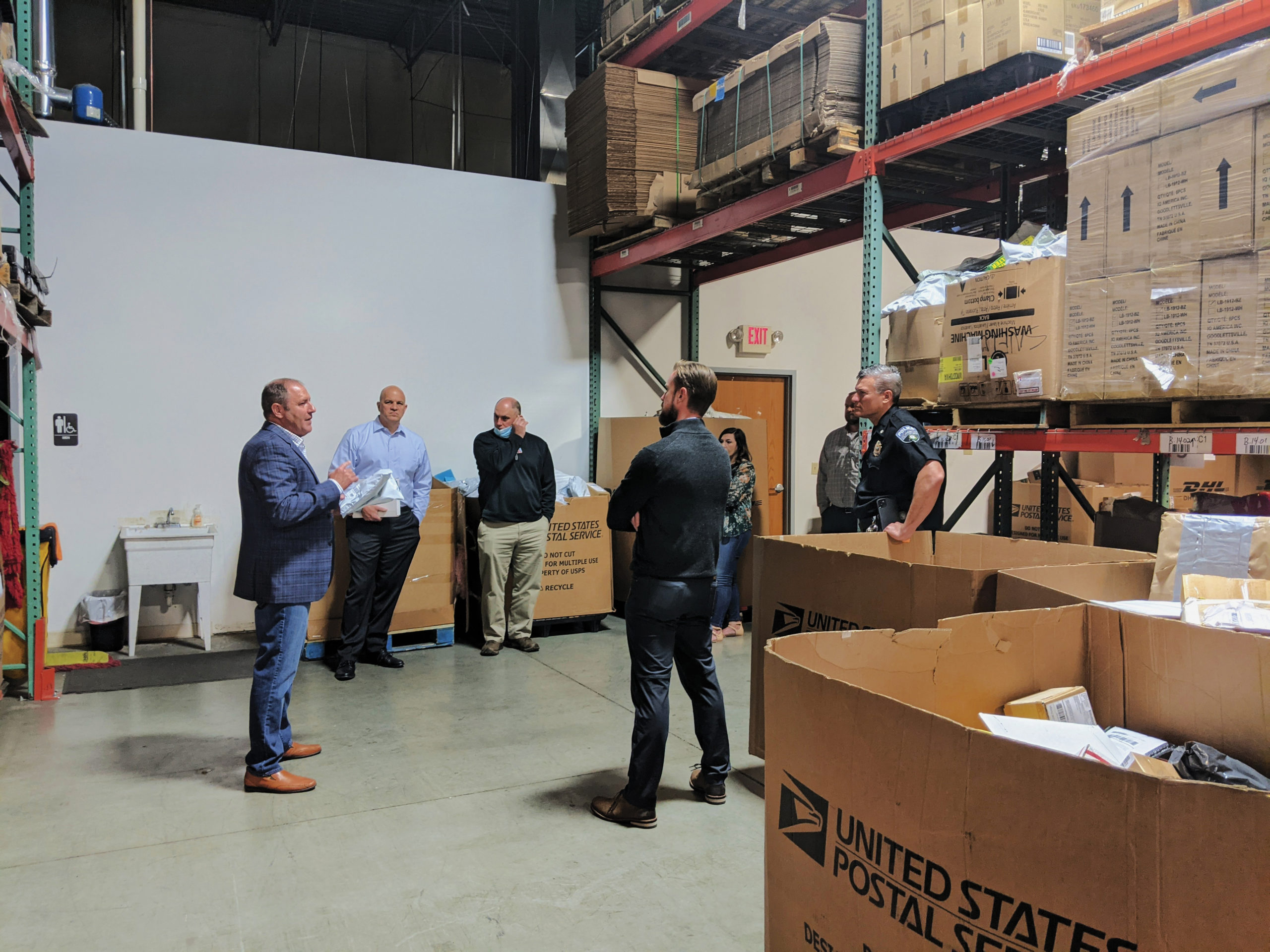 As for challenges, Lyell said states on the East and West Coasts do have greater access to global water transport and importing options, and increases in fuel prices in the past several months have increased trucking costs.
"There's always an increase (in cost) for us to do business, which we in turn have to pass that on," he said.
Still, e-commerce trends are bringing new opportunities to logistics companies. Verst said many third-party logistics companies are entering the fulfillment and contract-packaging arena. His company's e-commerce/fulfillment division was launched four years ago and has grown from 20,000 s.f. to 400,000 s.f., with employee numbers skyrocketing from six to 200.
"It is all about driving the revenue per square foot, so any new value-added services that can be incorporated within the four walls of the warehouse should have a positive impact on the bottom line," Verst said.
Customers crave reliable, useful data and information that will assist them in their own business operations, and his company delivers that, too, he said.
"Some people say, 'cash is king.' While so, the change we have seen is 'data is king,' or at least 'good data,' Verst said.
A trend Lyell said he's noticed is new e-commerce websites popping up, and though free shipping and lower costs may tempt consumers, he cautions that not all are reliable and people should read the fine print about longer shipping times and shadowy return policies. In some cases, product quality suffers due to lack of oversight and compliance in origin countries.
"In many cases there is nowhere for the consumer to send the merchandise back to," he said.
Automation helps alleviate worker shortage
As the industry and consumer demand continue to grow and evolve, Kentucky-based logistics firms are looking to hire, while at the same time investing in new equipment and technologies.
Referring to the industry as a whole, Lyell said the market is competitive and there is more work than most companies can hire employees to perform.
For some, the solution to a shortage of people to hire may be in high-tech automation. A 2020 article in Robotics Business Review cited transportation management firm Logistics IQ's estimate that the warehouse automation market may hit $27 billion by 2025.
Business technology news website ZDNet recently reported that contract logistics provider DHL Supply Chain, which has a presence in Eddyville and Bowling Green, will have 1,000 warehouse robots among its 20 sites by the end of this year and may have as many as 2,000 in its fleet by next year after a successful pilot program with Locus Robotics. DHL Express Hub's corporate office is located in Erlanger.
The article said the new robots will use "machine vision" to identify and select objects to be placed on a line as part of a human-robot hybrid logistics warehouse operation often used in e-commerce.
Kerry Byrne is president of Cincinnati-based Total Quality Logistics, which works with more than 90,000 carriers and thousands of customers in the produce, food, manufacturing, retail, chemical, construction and energy industries, among others, from small business operations to multinational corporations.
The company has 5,000 employees in 56 offices across 26 states. Three Kentucky offices in Erlanger, Louisville and Lexington employ more than 500 workers, he said.
TQL had a record year in 2020, Byrne said, paving the way for more growth this year.
Last year TQL finalized expansion of its home office campus with a new state-of-the-art 133,000-s.f. addition connecting to an existing 100,000-s.f. building.
"We are growing significantly and intend to hire 1,000 new employees this year to help fuel growth in our core business—full truckload—and our growing segments of business like customs brokerage, LTL (less than truckload) and intermodal rail," Byrne said.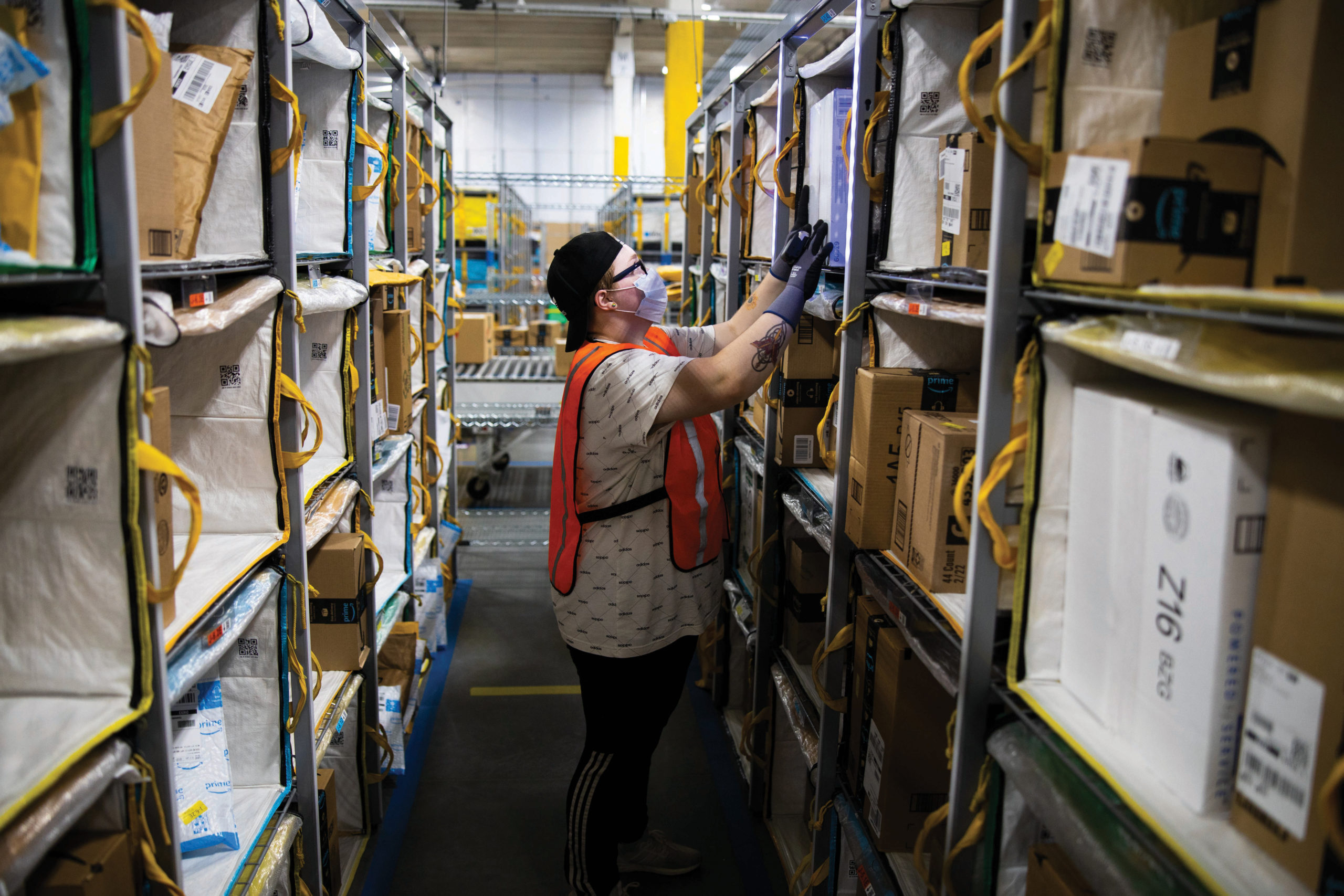 Keeping employees happy in a work culture that fosters engagement and high morale is a challenge, and it is especially important during a pandemic, Byrne said.
"We had to, and continue to, show real agility in our workforce to solve for challenges that we, and our customers, had never seen before," he said.
Verst said many professional truck drivers, often in their late 50s or 60s, retired during the pandemic because they feared bringing the virus home to their children and grandchildren.
The ability to replace those vacancies is limited, he said. As of April 2021, there were 7.5 million jobs available industrywide, but only 260,000 were hired, making Verst wonder if unemployment benefits, supplements and stimulus payments were keeping prospective hires at home.
Verst said investments are being made in labor-intensive contract packaging and fulfillment operations due to lack of available talent.
All the while, the company continues to look to acquire or build warehouses to allow an exit from buildings currently being leased.
"Leasing lots of real estate resulted from our amazing growth over the last five to 10 years, with no time to build or acquire," he said.
Operating costs have increased dramatically industrywide, Verst said, chiefly due to COVID.
"The average price of (buying) a tractor trailer has increased almost 200% in the last 10 to 15 years, much of it due to changes in EPA regulations," Verst said. "The cost of warehouse construction has increased from $30 per square foot to $60 per square foot and growing in the same period, much of it due to increases in raw material and labor costs."
All increases can't be passed along to customers, he said, so logistics companies must continuously increase productivity, automate and reduce costs whenever possible.
To keep customer satisfaction high, Byrne said transparency and visibility is crucial, whether it's from tracking shipments with the company's TQL TRAX platform, or monthly market reports provided to customers that detail macro-economic trends and their impacts on transportation in an easy-to-digest format.
Byrne said swift and significant pandemic-driven shifts in consumer spending habits presented huge labor, raw material and transportation shortages that are still being felt across supply chains in every industry.
"Our focus is to always be proactive and provide the best customer service," he said. "Remaining agile and flexible while providing solutions across all modes of transportation has never been more important."
Looking to the future, Lyell said IPS will be expanding to Los Angeles soon, requiring an investment in warehouse leasing, computer equipment, a vehicle, warehouse equipment like pallet jacks and racking, and additional employee hires.
He feels the overall outlook is rosy for his industry.
"Only time will tell how many new users will continue to use online marketplaces to do their shopping but if the current trend continues, then I foresee e-commerce growth beyond any past trends that we've looked at," he said.
Click here for more Kentucky business news.
Shannon Clinton is a correspondent for The Lane Report. She can be reached at [email protected].