LOUISVILLE, Ky. — As part of its population health strategy to improve the health of its members and communities, Humana on Thursday announced a $25 million investment to increase the supply of affordable housing in the states of Florida, Georgia, Illinois, Kentucky, Louisiana, Ohio, Oklahoma and Texas. Humana considers housing stability to be a key social determinant of health and one of the issues the company is addressing through its Bold Goal social health initiative.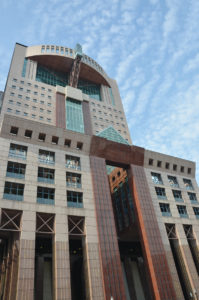 "Housing insecurity can disproportionally affect Medicaid-eligible patients and lead to inadequate health outcomes," said John Barger, Humana Medicaid President. "To achieve their best health, people need access to stable, safe and affordable places to live. Humana's national housing strategy is one way we are helping our communities address their housing needs."
Humana's national housing strategy is focused on three key areas — housing stability and homelessness prevention, stabilizing individuals with significant health risks with incremental clinical support, and strategic investments to increase community capacity. Recent examples of Humana's housing programs include a partnership with legal services organizations in Louisiana to provide tenancy support and eviction diversion for Medicaid recipients, and a partnership with Volunteers of America in Kentucky to provide recovery beds for mothers overcoming substance use disorders. This newest investment will help address the short supply of low-cost rental units, creating affordable housing capacity in many of the communities that Humana serves.
Humana's $25 million investment will be deployed through three syndicated funds that have been established to increase affordable housing capacity through the use of low-income housing tax credits (LIHTC). The three syndicators, CREA LLC, PNC Real Estate and Raymond James work with developers to identify potential affordable housing properties for either rehabilitation or new construction in numerous cities across the country.
Click here for more Kentucky business news.