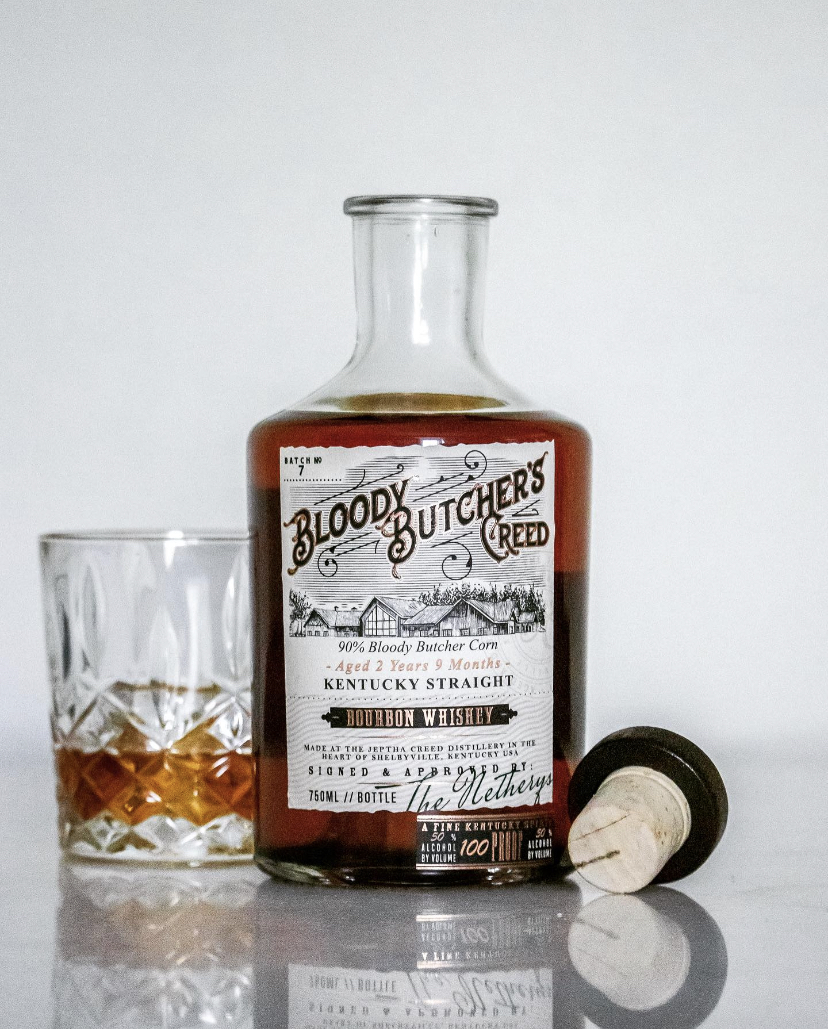 SHELBYVILLE, Ky. — Jeptha Creed Distillery in Shelbyville Kentucky has released their newest product a 90% Bloody Butcher Corn Straight Bourbon Whiskey.
AGE: 2 Years 9 Months
MASHBILL: 90% Bloody Butcher Corn, 5% Barley, 5% Rye
About Jeptha Creed Distillery
Located in Shelbyville, KY, Jeptha Creed Distillery uses old-fashioned methods to meet today's demanding modern tastes. They use only the finest ingredients, locally grown and sourced to ensure their products meet the highest expectations for quality and flavor.
Owned and operated by dynamic mother-and-daughter duo Joyce and Autumn Nethery, Jeptha Creed sits on 64 acres of farmland, where they grow the Bloody Butcher Corn used for all of their products, including vodka, moonshine, and bourbon.
Click here for more Bourbon Flight news.