There's bourbon. And then there's divine inspiration painstakingly crafted into a spirit so sublime you'll want to share it with the world.
We make the second one. ANGEL'S ENVY is what happens when 200 years of bourbon tradition meet an independent master craftsman's instinct to improve. It's a total return to the art of craft-first, hand-blended batches of 8 to 12 barrels at a time.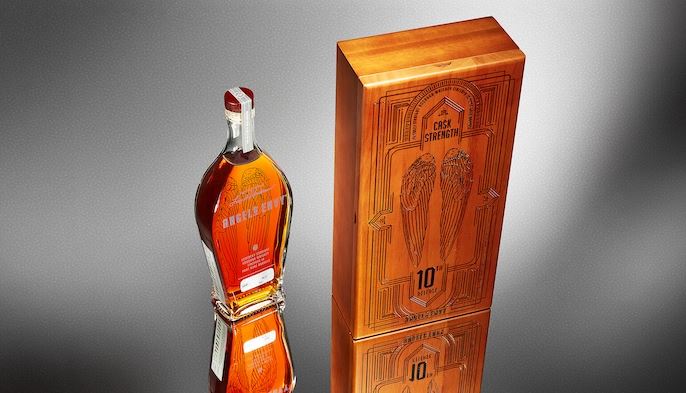 Angel's Envy Cask Strength 2021 is slated to come out in December 2021.  This expression of Angel's Envy 2021 Cask Strength Bourbon Whiskey is finished in Port Wine Barrels. 2021 marks the tenth release. For this year it is bottled at 120.7 proof (60.35% ABV) and is delivered in a commemorative carved hardwood box.
TASTING NOTES:
Nose: Apricot, plum, baking spices, brown sugar, leather, oak and vanilla.  Bing Cherries play heavily and carry through to the taste
Palate: Ripe cherry, salted chocolate, orange peel, and faint cedar
Finish: Complemented by the citrus fruit qualities. Neither too bitter nor too dry, it lingers pleasantly on the back of your tongue
Click here for more Bourbon Flight news.
Click here to sign up for The Bourbon Flight Newsletter (coming January 2022).