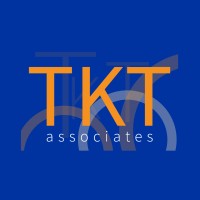 LOUISVILLE, Ky. — Louisville-based TKT & Associates was one of 13 companies from across the nation chosen for this unique new program. Stellantis and the National Business League (NBL) began their pilot of the groundbreaking National Black Supplier Development Program.
The pilot, which will run through the first quarter of 2022, is the initial phase of a larger program to develop Black suppliers for future contracting and procurement opportunities in pursuit of greater racial equity in the marketplace.
"The Stellantis-National Business League Black Supplier Development Program is an idea whose time has come," said Mark Stewart, COO, Stellantis North America. "An idea that addresses the need to take direct, decisive and intentional action to bring economic opportunity to communities that have been denied equal access to the marketplace for far too long."
The Stellantis-NBL National Black Supplier Development Program will support the development of more than 2.9 million Black businesses around the country and internationally for future opportunities within the federal government, and public and private sectors.
"We're honored to be chosen for such an innovative program and look forward to our participation. To be included with such notables as Isiah Thomas and Russell Westbrook puts TKT & Associates in the company of other black-owned businesses making great strides in the marketplace. At TKT we are always looking for new ways to grow and develop our capabilities. The National Black Supplier Program provides us the ability to network and learn from the best." said Kimberly Bunton, President TKT & Associates.
About 95% of Black-owned businesses today are mainly solopreneurs — home-based, one-employee enterprises — or are considered micro-businesses. Of these, fewer than 3% are minority or agency certified, and most do not have the capacity, scope and scale to meet the demands of future contracting and procurement opportunities with Fortune 500 companies and the federal government.
"As national trade associations pivot toward a post-COVID-19 economy, the National Business League is launching this critical program to achieve economic equity and justice for Black communities and millions of Black businesses, fulfilling the organization's 121-year-old legacy, founded by Booker T. Washington in 1900," said Dr. Kenneth Harris, president and CEO, NBL.
"It is vital that corporate leaders take decisive and measurable steps outside of empty promises and platitudes to bring about commerce-driven activity in Black communities that have been historically denied access to economic opportunities for far too long."
The online virtual procurement and contracting marketplace are expected to realize 20-30% of the untapped business potential of Black suppliers. The goal is to create sustainable Black businesses that will impact the local and global economies, creating jobs through entrepreneurship and growing the number of Black businesses of all sizes.
Click here for more Kentucky business news.