The Biden Administration announced a January 4, 2022 deadline for all businesses that have at least 100 employees to require vaccinations or weekly tests for their employees. This deadline also applies to employees of federal contractors and health care workers.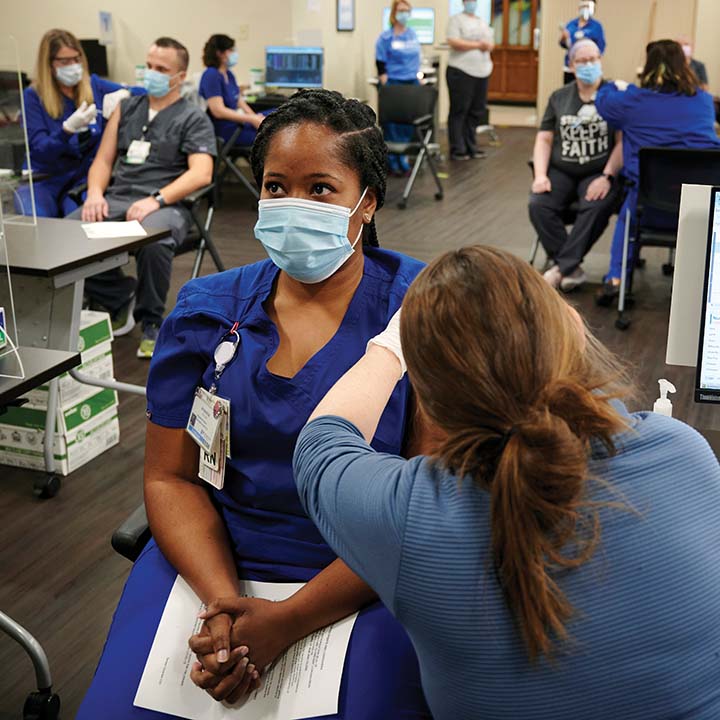 This mandate, developed by the Occupational Safety and Health Administration (OSHA), will apply to around 84 million private-sector workers across the nation.
With the announcement, members of the Biden Administration said OSHA's emergency temporary standard to enact the mandate is "well within OSHA's authority under the law and consistent with OSHA's requirements to protect workers from health and safety hazards, including infectious diseases."
Employees that remain unvaccinated will be required to produce negative tests on a weekly basis, paid for by the employee. After submitting their negative test each week, unvaccinated individuals must remain masked at their workplace at all times.
Additionally, the mandate includes all employees of facilities that participate in Medicare and Medicaid to get vaccinated by January 4. This mandate comes without a weekly testing option.
Businesses may be subject to OSHA inspections to ensure the workplace is in compliance with the rule and fines if they are not being followed.
In response to the announcement, Kentucky Chamber President and CEO Ashli Watts released the following statement:
"The Chamber continues to be a strong advocate for vaccination to control the spread of the virus, but the recent filing of the OSHA emergency temporary standard that requires certain employers to mandate vaccines or testing is an attack on employers' rights. We have maintained throughout the pandemic that policies should protect the rights of employers to make vaccination and testing decisions based on what is best for their facilities and workers with consideration of their customers. The Chamber will help businesses navigate this recent rulemaking and the challenges it presents."
The Bottom Line is the official news site of the Kentucky Chamber of Commerce.
Click here for more Kentucky business news.