As bourbon continues to increase in price, wine-searcher.com has rated in their opinion the best bourbons available right now.
The list below is according to scores based on critics assembled by wine-searcher.com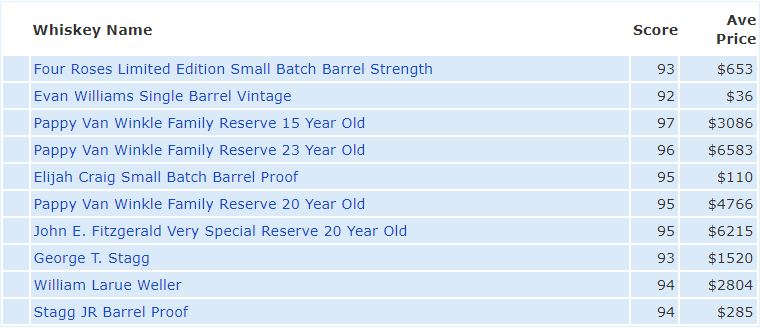 Click here for more Bourbon Flight news.
Click here to sign up for The Bourbon Flight Newsletter (coming January 2022).