To help create meaningful, long-term change for Kentucky businesses, families, and communities, the Kentucky Chamber Foundation has announced the launch of the Center for Diversity, Equity, and Inclusion. Joseph Frazier has been hired to serve as its Executive Director, spearheading the organization's efforts to help educate business leaders and transform workplaces across Kentucky.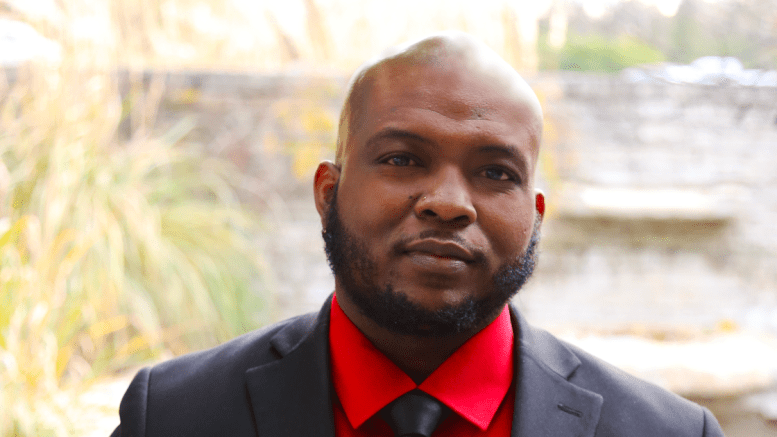 The Center for Diversity, Equity, and Inclusion will work closely with the Kentucky Chamber Task Force on Racial Inequality, made up of business, education, and state leaders, to work toward the Chamber's goals to make Kentucky a better place to live, work and do business. Last year, the Task Force published the "Achieving Equity to Build a Stronger Kentucky" report offering long and short-term solutions to make aggressive progress in addressing racial inequality across the Commonwealth.
Since 2018, Frazier served as the Director of the Dr. Patricia Carver Office of Identity and Inclusion at Bellarmine University. He oversaw student and faculty outreach, led fundraising, and developed programming, training, pipeline and retention initiatives, and conferences for the university. In addition, Frazier helped build the framework for Bellarmine University's Strategic Priority on Diversity, Equity, & Inclusion. Frazier's work led him to receive Bellarmine's highest award for a faculty or staff member, the Bellie Award for Internationalization and Diversity.
Prior to his work at Bellarmine University, Frazier began his career at his alma mater, Virginia Tech.  Serving as Assistant Director of the Cultural and Community Centers, he advised several minority student organizations, led a program to train facilitators, facilitated institution-wide cultural and diversity-related workshops,and oversaw several other university initiatives. He also worked in partnership with a number of local community organizations in the New River Valley area of Virginia.
Frazier has also been involved in many community organizations in Kentucky, including the Community Foundation, Volunteers of America DE&I Task Force, and the Louisville Chief Equity Officer Committee. Recently, Frazier was recognized as a Louisville 40 Under 40, and an honorary Kentucky Colonel.
The Kentucky Chamber Foundation is a 501 (c)(3) nonprofit and is the philanthropic arm of the Kentucky Chamber of Commerce. This program is launched in partnership with the Kentucky Chamber Foundation, Toyota Motor Manufacturing, Kentucky, Inc., and the Brown-Forman Corporation.
"After publishing the Equity Report, we pledged this report would not sit on the shelf and that we would pull forward an agenda for Kentucky to help overcome the racial inequality that has hampered our progress for so many generations," said  Kentucky Chamber Foundation Senior Vice President Beth Davisson. "Racial diversity, equity, and inclusion are good for businesses, and we are excited to build upon this work with Kentucky employers. Joe Frazier is the right leader to launch the DE&I Center, and we are excited to work with him and get to work on all that we have ahead."
"There's good work to be done, and it's an honor to be
Click here for more Kentucky business news.