FRANKFORT, Ky. — Gov. Andy Beshear announced the appointment of Jerry Ferrell of Richmond to fill the vacancy of Fish and Wildlife Commissioner for the 6th District. Ferrell, the first African American sportsman ever appointed to the commission, will represent Anderson, Boyle, Casey, Clark, Estill, Fayette, Franklin, Garrard, Jessamine, Lee, Lincoln, Madison, Mercer, Powell, Rockcastle, Scott, and Woodford counties.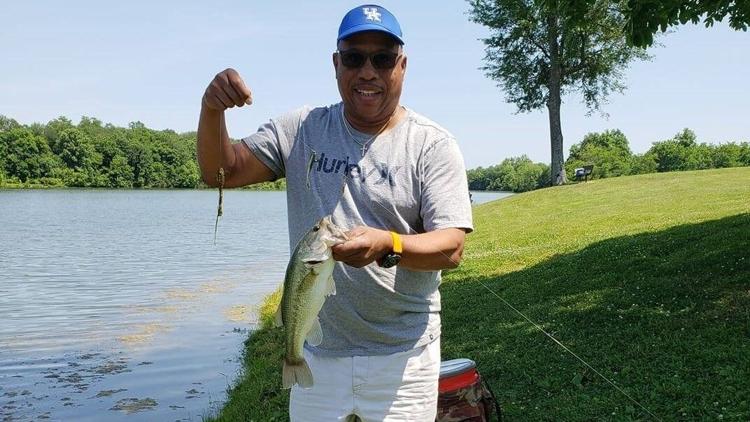 "I know Jerry Ferrell will be a much-needed diverse and ethical voice on the Fish and Wildlife Commission," said Gov. Beshear. "With his appointment and the creation of a new sportsmen's liaison, we are furthering the steps of the Kentucky sportspeople who demand transparency, inclusion and public involvement."
Jerry Ferrell is a lifelong angler and small game hunter who participates in fishing tournaments throughout Kentucky. He is a retired production controller at Toyota Motor Manufacturing, Kentucky, in Georgetown. In his retirement, Ferrell drives a bus for Madison County Schools and works at Sportsman's Warehouse in Lexington.
"The sportspeople of the 6th District have been without representation at the KDFWR for 8 months; now that has changed," said Jimmy Cantrell, president of the League of Kentucky Sportsmen (LKS). "The League of KY Sportsmen is pleased that Governor Beshear has taken the proper steps in appointing Jerry Ferrell as representative of the 6th District to the KDFWR Board of Commissioners."
"We are in full support of your appointing Jerry Ferrell as the first minority to the KDFWR Commission," said Jonathan Peterson, district director for the 2nd District Federation of the LKS. "It is our desire and requests that you continue to work with Mr. Cantrell in selecting true representatives of the sportspeople in these valuable roles as additional vacancies arise."
"The officers have met with Jerry Ferrell and have confidence that he will be a good representative for the sportsmen and women of the 6th Commission District," said LuAnn Johnson, president of the 6th District Federation of LKS. "We are also excited by the creation of a Sportsmen Liaison. Having a direct relationship between the Governor's office and the state's sportsmen and women is unprecedented."
Mr. Ferrell's appointment comes after the General Assembly failed to confirm Robby Lear as commissioner for the 6th District during the regular legislative session. The Governor used the authority of KRS 12.070(3), created to ensure board and commission appointments reflect the diverse population of the state.
Click here for more Kentucky business news.