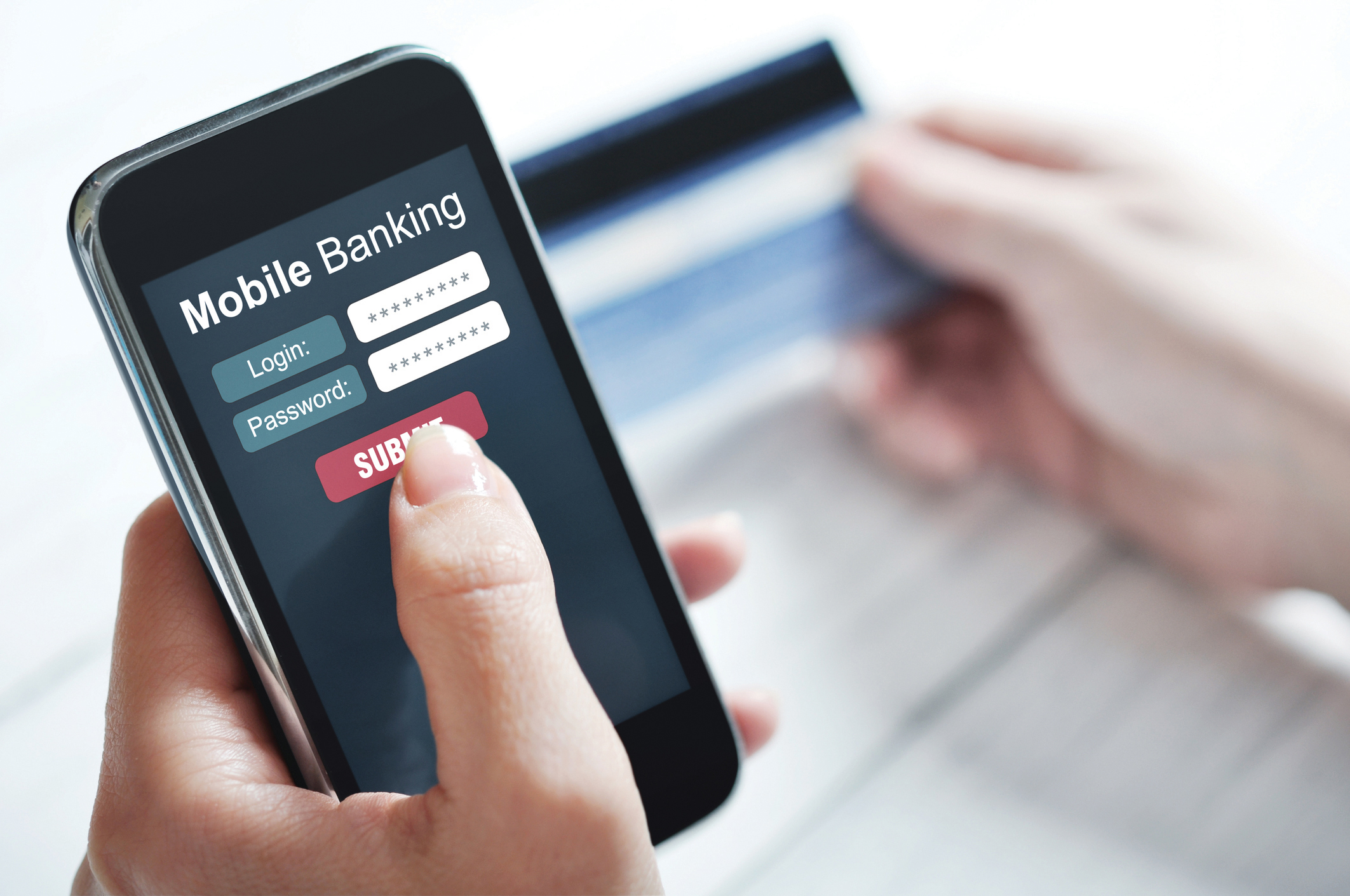 Kentucky banks are competing vigorously for commercial customers to grow their finance and lending business to get a return on savings deposits that have flourished in the ongoing pandemic environment.
They are courting business clients with technological conveniences and personal services. Traditionally, big national banks have had the upper hand in technology and community banks were more likely to know customers by name. Today the goal is to do both.
Bill Jones oversees community banking in eight states for U.S. Bank from his office in Paducah, about 130 miles southwest of Owensboro, where he grew up.
If "community banking" and "U.S. Bank" sound a bit incongruous, it may be because the FDIC and people who know the financial services industry from the inside out typically define community banks as those that are locally owned, locally controlled and where decisions are made at the local level inside a relatively small geographic area.
U.S. Bank doesn't fit that mold.
In the FDIC's most recent report on American banks and their market share in the areas where they operate, Minneapolis-based U.S. Bank ranked No. 5 in the country, with consolidated assets of nearly $548 billion, some $23 billion in annual revenue, about 70,000 employees in 13 countries, and more than 2,300 offices in 26 states.
"We're a neighborhood bank in thousands of neighborhoods," the company's website proclaims.
There's nothing unusual about U.S. Bank's effort to position itself as a community or neighborhood bank in an industry where personal relationships and impersonal best-in-class technology seem to be equally important for lending institutions that want to retain existing customers as well as attract truckloads of first-time business or consumer clients.
As interviews with Kentucky bankers make clear, selling financial services to a downtown business or individual checking to John Smith on New Subdivision Drive often involve similar strategies. But perhaps surprisingly in an industry that is all about the numbers, only one of the banks—JPMorgan Chase, literally the largest in the country—mentioned how it might save customers on their business banking fees.
In many ways, banks—regardless of their size—want to establish a one-on-one relationship that extends well beyond annual income and credit card balances. At the same time, that bank also wants to provide technology that would allow you to pay your phone bill while you're above the Earth with William Shatner.
While thousands of businesses struggled during the last two COVID-plagued years, the banking industry operated with an immunity that had nothing to do with Moderna or Pfizer vaccines.
Savings rates and bank deposits soared throughout the country as the federal government pumped billions of dollars into the economy to prevent a coast-to-coast financial meltdown and the failure of major industries as well as the mom-and-pop corner grocery.
One major initiative that caused deposits to jump was the Paycheck Protection Program (PPP), created to help businesses in a variety of ways, especially paying wages to employees who were laid off because of COVID. Through the end of June 2021, the federal government made about 11.8 million in PPP loans that totaled nearly $800 billion, according to the federal Pandemic Response Accountability Committee.
More than 130,000 loans totaling $7.8 billion were made in Kentucky, where PPP loans, rent subsidies and expanded unemployment benefits were prime factors in bank deposit growth, the committee reported. Over a two-year period beginning in pre-pandemic June 2019, the FDIC reports that Kentucky bank deposits grew by 31%, from about $84.2 billion to nearly $111 billion.
With one exception, bankers who were asked about how they secure new business customers hammered home the importance of small-bank personal service and big-bank technology, two things also critical to attracting consumer accounts.
Jones, the Community East Regional executive for U.S. Bank, made it clear that from his perspective in community banking, Main Street and Wall Street are equally important.
"Our motto is to out-local the national banks and out-national the local banks," Jones said. "It's the combination of the human capital with the digital technology that we really think gives us a competitive edge. That's how we are and how we think we will continue to be successful."
"At U.S. Bank, we talk a lot about 'human plus digital.' It is imperative that we have great digital offerings, which is why we have invested a lot in this area. But the combination of our people and those great digital offerings is how we believe we can power the potential of our clients," Jones said.
Part of the "out-local" strategy is having a broad brick-and-mortar presence. U.S. Bank has 97 offices in 33 Kentucky counties, more than any other bank, he said.
Other bankers talked about similar strategies to lure new business customers.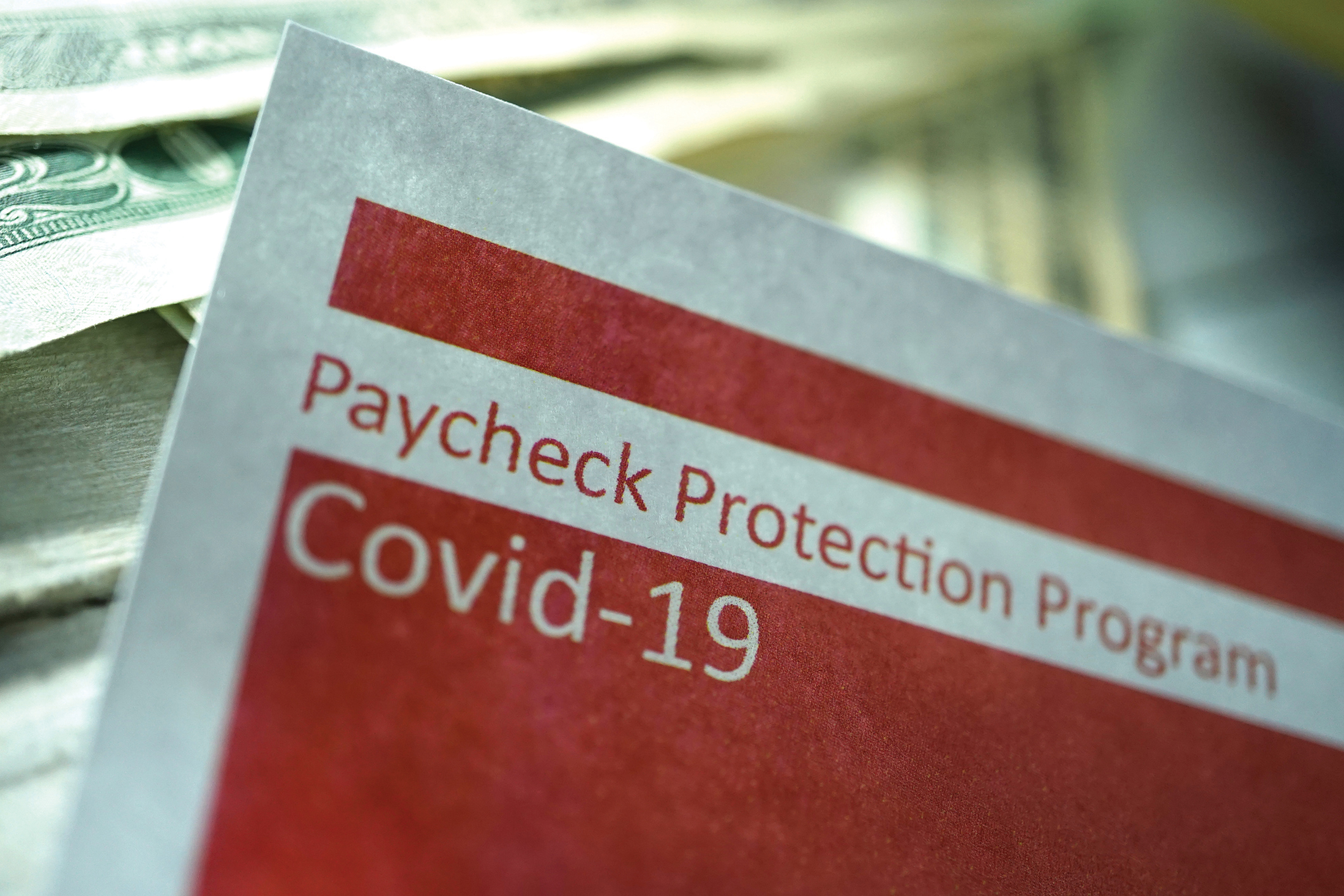 "You've got to have best-in-class technology along with that incredible service experience that clients are clamoring for …(and) if you can provide that, I think you've got a pretty strong value proposition," said Tom Greinke, president and chief lending officer of Bank of the Bluegrass & Trust Co., which has seen deposits at its three locations in Lexington grow nearly 20% over the last two years to more than $270 million.
That personal-touch service, Greinke stressed, often distinguishes community banks from the financial services behemoths, especially when something unforeseen happens.
"If you have a question or a problem that needs to be solved, that's where I think that community banks, in general, and the Bank of the Bluegrass, specifically, excel," he said.
Greinke makes it clear he sees Bluegrass technology to be every bit as good as that offered by huge national competitors.
"I think the misconception in today's world—at least from my standpoint—is that community banks don't offer a similar level of technology and sophistication for the client and end user," Greinke said. "New clients are often surprised at how good the technology is."
Greinke notes that recent marketing for one of the large national banks boasts about great customer service, which is difficult to measure with precision.
"We've made a huge investment in best-in-class technology," he said, "but as easy as it is for the big banks to claim great customer service, we can make the same claim on technology."
Business customers want the technology to work and they want expertise.
"Technology improvements are only a part of the solution. Banking is still a relationship business and clients want to have that trusted professional to call and seek advice," said Tom Saelinger, Northern Kentucky market president for Republic Bank & Trust, the Louisville-based bank whose deposits ranks seventh in the state at more than $4.2 billion.
"At Republic, we are committed to calling clients back the same day and being accessible, especially during uncertain times," said Saelinger, who oversees three locations in Northern Kentucky and two offices in nearby Cincinnati.
In addition to other offices in Kentucky, Republic also has locations in Florida, Tennessee and Indiana.
"Gaining market share is all about building trust with our clients and prospects," he said. "When current clients are happy, they tell their friends and it has a domino effect for growth. To attract new clients, it starts with having a team of talented and experienced bankers that are trusted advocates for our customers."
Like other bankers interviewed, Saelinger said deposits at his Republic locations grew at a double-digit pace the past two years.
"While some of that deposit growth came from attracting new commercial clients through the PPP loan process, it also was the result of the strong technology investment at Republic over the last five years with remote banking," Saelinger said in an email. "Technology like ITMs (interactive teller machines) and remote deposit really benefited our clients during the pandemic. On the consumer side, stimulus packages have also led to an increase in current client average deposit balances."
Danny Garness, first senior vice president and senior loan officer for Field & Main Bank, also spoke about the importance of one-on-one relationships and top-flight technology.
"We are a community bank and we work very hard to know our customers. We stay pretty tight with the communities that we serve," Garness said. "What we found during the PPP rush in particular is a lot of the big banks did not adopt the program very quickly and were not very efficient in the process.
"There was almost a feeding frenzy as these small businesses got in line to get help, and the big banks were just not very effective in navigating those waters. But we were very nimble. We were very quick. In almost every case we got an application for the PPP program submitted the same day we got it — sometimes within the hour. We did a lot of PPP loans and almost 50% of them were non-customers" beforehand.
Garness said Field & Main, headquartered in Henderson with banking centers in western and central Kentucky, "gained a lot of new customers because of the PPP. And once we got them in the door, they realized that maybe a community bank with a little more personal touch is what they need. Most small businesses really appreciate that."
The pandemic recession generated more interest in banking services.
"We have found that when times get tough or chaos abounds, business owners like to have a banker and an expert that they can go talk to who has their best interest at heart," Garness said.
He estimates his bank added about 400 new business customers through the PPP, with record-setting deposit growth over the last two years. FDIC figures show deposits increased by 35% to nearly $480 million at the end of June.
Technology did play an important supportive role.
"Having up-to-date technology is simply the ticket to get you in the game; if you don't have it, you can't play," he said. "Business owners expect cash management services, they expect online banking, they expect all sorts of treasury services that we can offer just like the big banks."
Another element of today's customer service mix is what Field & Main calls "modern craft banking," Garness said.
"The other piece is that customers want options—flexibility and creativity. Tell me what you need and I'll craft something just for you," he said. "Everybody won't fit in the same box."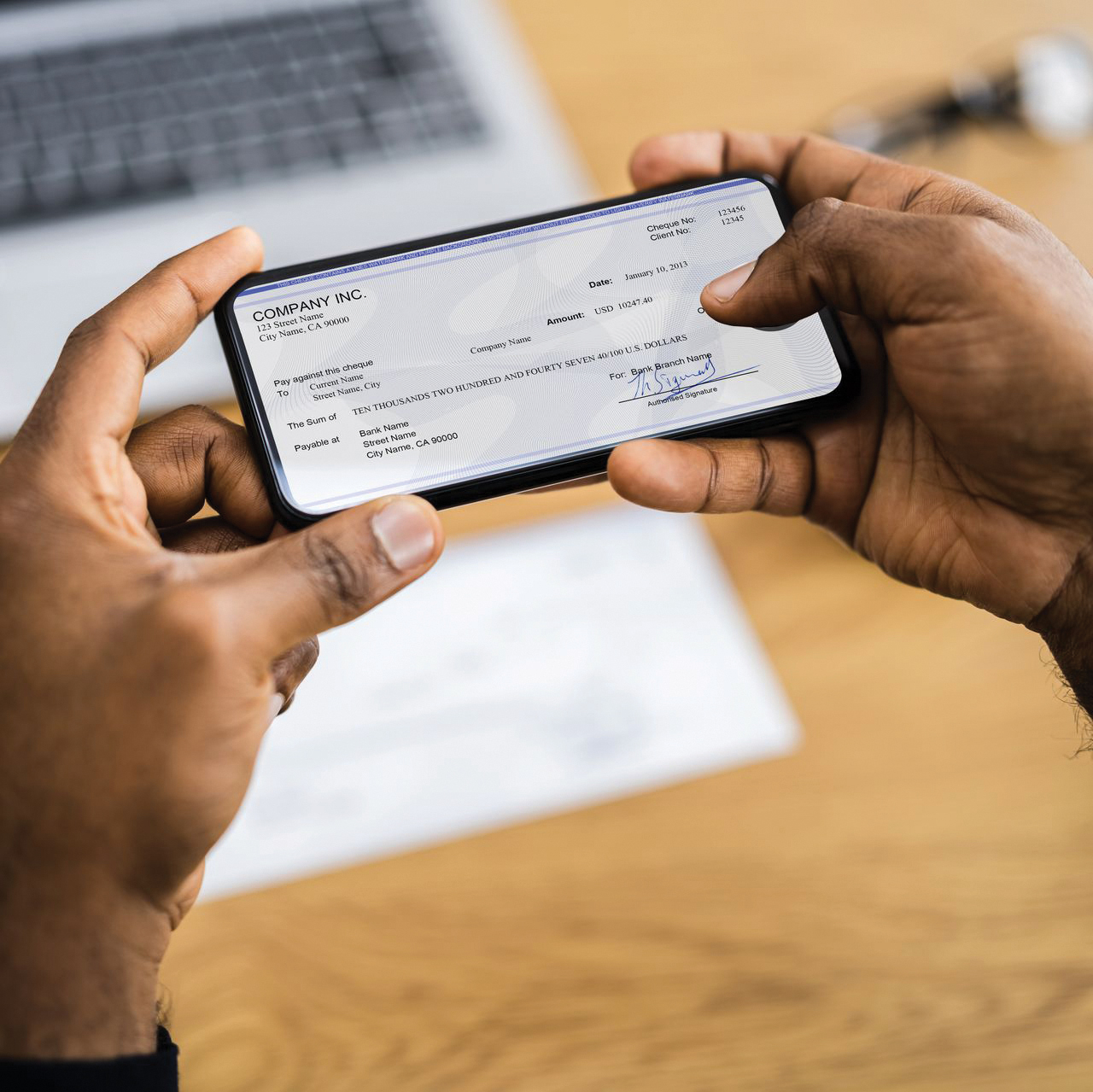 Greinke of Bank of the Bluegrass agreed that personal service and great technology are vitally important to both business and consumer clients. And like Garness, he says many businesses do have unique needs.
"I would say commercial businesses are like snowflakes: no two are the same. As such, taking a one-size-fits-all" approach to (customer) acquisition or retention would be misguided," he said.
New York-headquartered JPMorgan Chase, with stratospheric deposits of more than $2 trillion, ranks second in Kentucky with $9.9 billion in deposits and a market share of nearly 9%. Two bank spokespersons commented about the personal services Chase provides but in different terms.
"Aside from loans, we continue to help entrepreneurs on the road to recovery in a number of meaningful ways, such as mentorship and coaching, advisory support and access to financial tools," said Edward Quinio, vice president, Lexington area manager for Chase Business Banking.
"We maintain a strong presence in the state of Kentucky and are proud to serve over 30,000 Kentucky small businesses through deposit accounts, loans, credit cards, payment processing and cash management," said Stephanie Gostomski, vice president for regional communications for the bank.
"Our approach remains the same: We want to be the easiest bank for new and existing small-business owners—helping them make the most of their finances so they can focus on running their businesses. We believe in simplifying products, creating superior digital experiences and evolving our people model to deliver advice more efficiently. We are heavily investing in innovations to meet the growing demands of businesses and to help owners do business virtually anytime and anywhere."
Chase executives also emphasized how business customers can save money by choosing Chase.
In 2020, Gostomski said, the bank introduced Chase Business Complete Banking, which she described as a first-to-market business checking account that includes built-in card acceptance with a contactless mobile card reader.
"New business customers can open an account online, without visiting a branch, and earn up to $400 with qualifying activities. The account also comes with multiple ways to waive monthly service fees," she said.
Click here for more Kentucky business news.