NEW ALBANY, IND. — One Southern Indiana ended 2021 with its 200th economic development announcement, thanks in large part to the red-hot pace of new projects finalized during the year.  The 14 projects announced over the course of 2021 alone added up to a total capital investment in southern Indiana of well over half a billion dollars.
Just as impactful are the new jobs being created. As these projects are completed, the region will add as many as 2,111 new positions, the vast majority of which pay well above the average wage in the region, for total additional estimated payroll in excess of $118 million annually.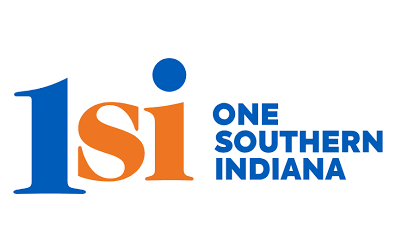 "One of the most telling things about this is that the vast majority of new capital investment comes from existing companies expanding their footprint here.  That says they're finding the workforce, infrastructure, amenities and business climate they need to succeed, all here in southern Indiana," said Matt Hall, executive vice president of One Southern Indiana.
Wendy Dant Chesser, president and CEO of One Southern Indiana, said nearly half of the job growth from these projects comes from our existing companies choosing to grow in Southern Indiana.
"The other half comes from companies who have become aware of our reputation as a business-friendly region with a strong focus on quality of life.  The recent news that we were awarded the maximum $50 million READI grant from the state only reinforces that," she said.
Laurie Kemp, who serves on One Southern Indiana's board of directors and chairs its economic development council, also sees strength in the array of industries those projects represent.
"This year alone, we were able to announce expansion by or attraction of companies in industries from liquor, labels, logistics and digital communications to manufacturing of precision components, automotive interior components, automotive structural supports and parts, and much more," she said.
The totals for 2021 include the largest project in One Southern Indiana's 15-year history in terms of capital investment (over $400 million) and a tie for the largest in terms of job creation (1,000).  At the very end of the year, another project was announced, bringing the total for the organization to 201 projects since its founding.
One Southern Indiana was formed in July of 2006 as the economic development organization and chamber of commerce serving Clark and Floyd counties. Its mission is to provide the connections, resources and services that help businesses innovate and thrive in the Southern Indiana/Louisville metro area. Learn more at 1si.org.
Click here for more Kentucky business news.