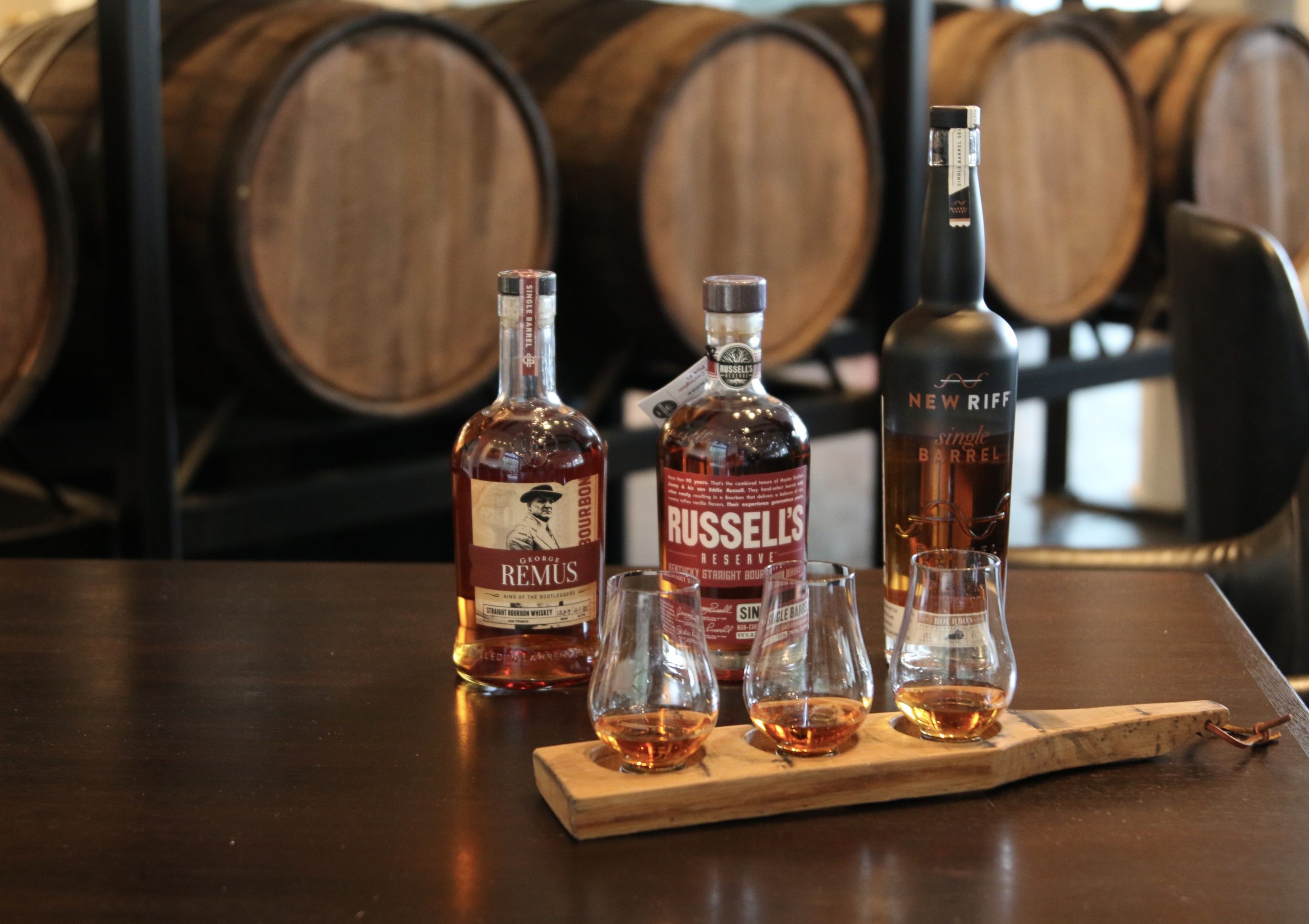 Hotel Covington is hosting a series of tasting events sure to get bourbon enthusiasts across Northern Kentucky and the surrounding area into the "spirit" of the Commonwealth's favorite and most famous homegrown distilled whiskey.
The hotel will host a series of tasting events beginning in February and concluding this April, each of which will offer bourbon lovers the chance to sample some of Kentucky's finest selections. First up will be "An Antique Experience" featuring George T. Stagg, Thomas Handy, Sazerac 18 Year Experience and William Larue on Thursday, Feb. 24, 2022. Mitch Wetenkamp, Coppin's Mixologist and Bourbon Steward, will be on hand for the event, as he will for the next series' event featuring Louisville's Old Forester Bourbon on Thursday, March 10.
Whiskey connoisseur Phil Knoche will serve as the featured expert on hand for a Michter's Distillery Experience event on Thursday, March 24 with Wetenkamp returning in time for an experience featuring W.L. Weller on Sunday, April 10. Wetenkamp and Knoche will then team up for the series finale, a Private Barrel Selection Experience, on Thursday, April 28. The series' kickoff event featuring the coveted bourbon, Pappy Van Winkle, on Thursday, Feb. 10th is already sold out.
"Being the resident Bourbon expert at Hotel Covington is such a brilliant opportunity and I hold a lot of passion for this role," said Wetenkamp. "American history is intertwined with the production of whiskey (bourbon) and sharing this knowledge with people in our area is a joy. Providing an opportunity to taste these rare spirits, integral to Kentucky, during the bourbon tastings is really what brings so much inspiration to this project."
Each tasting takes place from 5 to 7 p.m. on the date of the event; individual tickets are available for $100. Spots are limited, so be sure to get your tickets by visiting https://linktr.ee/coppinsbar. For more information on Hotel Covington, visit www.hotelcovington.com.
Click here for more Bourbon Flight news.
Click here to sign up for The Bourbon Flight Newsletter.