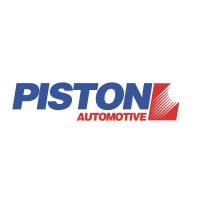 LOUISVILLE, Ky. — Piston Automotive LLC, a provider of automotive assemblies, including advanced electric and hybrid vehicle battery systems, will increase the scope of a previously announced Jefferson County expansion, which now will create 117 full-time jobs with a $26.3 million-plus investment.
Piston Automotive will lease a facility on Technology Drive in Louisville and install new equipment to accommodate a new production line and increased capabilities to support growing market demand.
In 2019, Piston Automotive announced a $1.5 million expansion of its current Jeffersontown facility with a commitment to create 50 full-time jobs. Company leaders now expect to significantly increase the planned investment and job creation and relocate the operation within Jefferson County. Piston Automotive has operated since 2011 in Louisville, where it currently employs 104 people. The company also maintains a facility in Georgetown, which employs 68.
Piston Automotive is a subsidiary of Piston Group LLC, which is headquartered in Southfield, Michigan. Founded in 1995, the company is led by industry magnate and former NBA champion Vinnie Johnson and is among the largest African-American-owned automotive suppliers in the United States. Over the past 27 years, Piston Automotive has grown from a small-corrugated pallet manufacturer into a major provider of automotive assemblies. Other entities of Piston Group include Irvin Products and Detroit Thermal Systems. Today, Piston Group employs 11,000 people at 23 locations across the U.S.
To encourage investment and job growth in the community, the Kentucky Economic Development Finance Authority (KEDFA) today gave final approval of a modified 10-year incentive agreement with the company under the Kentucky Business Investment program. The performance-based agreement can provide up to $1.65 million in tax incentives based on the company's investment of nearly $26.37 million and annual targets of:
Creation and maintenance of 117 Kentucky-resident, full-time jobs across 10 years; and
Paying an average hourly wage of $22.06 including benefits across those jobs.
By meeting its annual targets over the agreement term, the company can be eligible to keep a portion of the new tax revenue it generates. The company may claim eligible incentives against its income tax liability and/or wage assessments.
In addition, Piston Automotive can receive resources from Kentucky's workforce service providers. These include no-cost recruitment and job placement services, reduced-cost customized training and job training incentives.
For more information on Piston Automotive, visit PistonAutomotive.com.
Click here for more Kentucky business news.