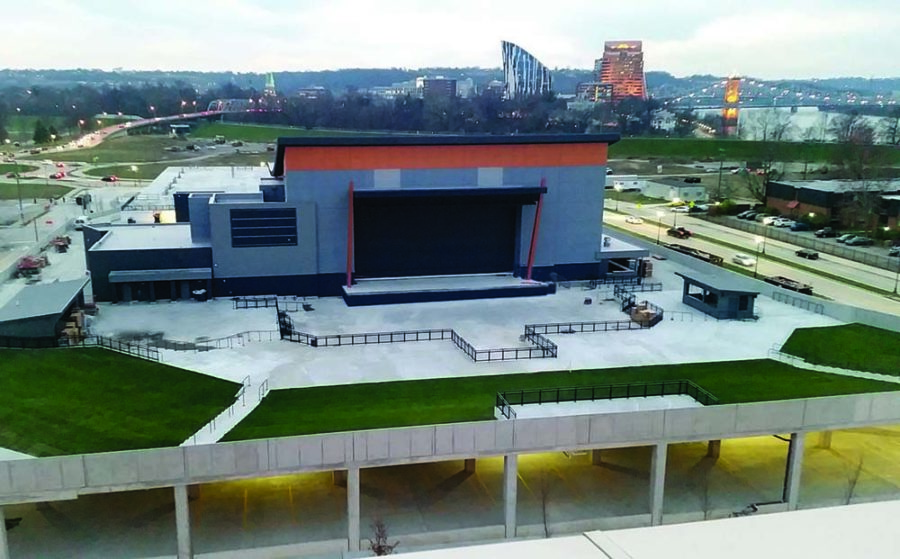 Section sponsored by Corporex Companies
(Editor's note: This article was first published in early 2021.)
Across Kentucky, one of the bright spots in 2020's economy was the real estate market, a fact that many found surprising during a global pandemic – a time of social distancing and hunkering down to stay "healthy at home."

The Northern Kentucky residential real estate market was no exception. There was a slowdown at the beginning of the pandemic, but year-to-date numbers show a robust market where homes sold quickly and at higher prices than the previous year.
In the first 11 months of 2020, the number of homes sold in the 12 counties served by the Northern Kentucky Association of Realtors (NKAR) was up 5.26%, and the average price of homes sold was up 10.39%, according to NKAR statistics. (At the time of this publication, statistics for December 2020 were not yet available.)
The number of days homes were on the market dropped significantly. In 2020, the average was 28 days, down from 36 in 2019.
Northern Kentucky has had a healthy supply of new real estate developments in recent years, from high-dollar luxury condominiums with phenomenal views of the Ohio River skyline to family subdivisions, and developers have been busy supplying new homes, renovating existing buildings and creating mixed-use developments.
Residential building permits were up 20% over 2019 for the first three quarters of 2020 in Boone, Kenton and Campbell counties, according to the Building Industry Association of Northern Kentucky. Much of this activity can be attributed to steady economic development in the region.
"The Greater Cincinnati housing market is a great housing value as compared to nationally, and Northern Kentucky is even better," said Greg Fischer, chairman of Fischer Homes, a homebuilder based in Erlanger. "We offer great family and career opportunities. The resale market is the tightest that I have ever seen. Resale homes are selling more homes per month than are even listed. For Fischer Homes, Northern Kentucky year-to-date sales are up 36%."
Commercial real estate growth continues
Despite the pandemic, real estate developer Corporex is moving forward with the second phase of its flagship Ovation project, a $1 billion mixed-use development located at the at the intersection of the Ohio and Licking rivers in Newport. When completed, Ovation will have a concert venue, parking garage, 900 residential units, restaurants, retail establishments, a hotel and office space.
Construction of the first phase was nearing completion in late 2020, a $40 million, 38,000-s.f. concert venue that is expected to draw more than 180 events and up to 400,000 guests each year.
Phase II of the project is a 100,000-s.f. building with Class A office space and a 125-room Homewood Suites, a Hilton hotel. The hotel will have two bars and suites with skyline views. As of late 2020, Corporex officials said the company is in the process of constructing a levee retaining wall, which will allow for the construction of a 2,500 space parking structure that will serve as a platform for future development. The construction of the garage and riverfront residential units (Ovation Flatts) is planned to commence in 2021.
Ovation and similar projects, are what the region needs to boost the stature of Northern Kentucky against the name recognition of cities like Louisville and Lexington.
Tom Banta, chief real estate officer, said Corporex has "historically done very well commencing work on major projects during a recession."
"We expect the economy to be back to full strength when these projects come online, and there are certain economic advantages to building when others are not," Banta said in June when Corporex made its announcement.
Corporex in recent years finished redeveloping Madison Place, an office building on the riverfront in Covington that sat mostly vacant for many years. Now a fully residential luxury apartment building, the city's first high-rise rental community, welcomed its first residents in April 2020. The 14-story building has 187 units that offer residents panoramic riverfront views, ample parking, a large recreation center, and oversized units and balconies.
Staying on top of both residential and commercial projects requires access to a skilled workforce in the construction sector.
Catalytic Fund's urban renaissance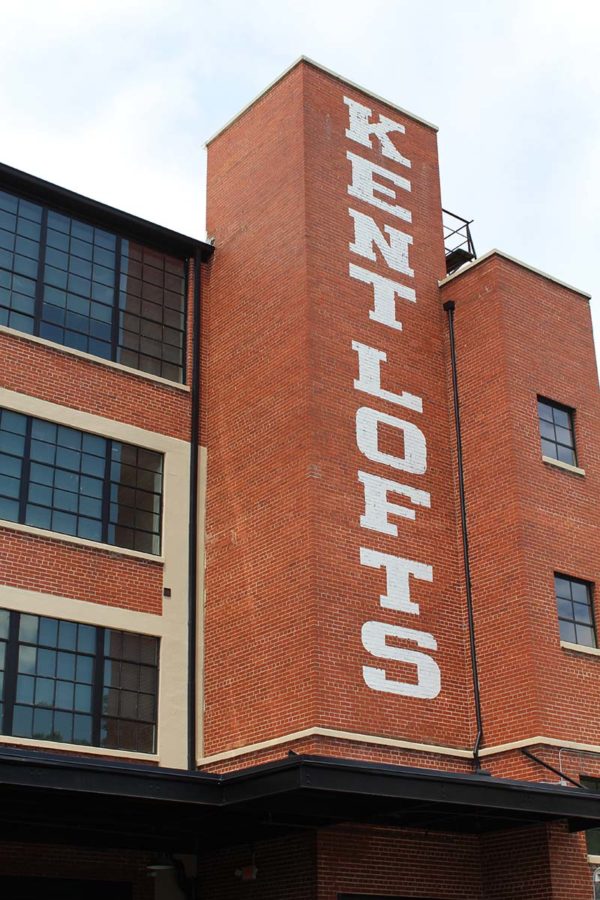 The Greater Cincinnati Foundation (GCF) in August 2020 announced a new $500,000 investment in the Catalytic Development Funding Corp., a not-for-profit company that provides financing assistance and technical expertise for high-impact residential and commercial real estate projects throughout Northern Kentucky's urban cities. Catalytic's community revitalization projects have fueled economic development and job creation while creating signature projects such as Hotel Covington, Boone Block Lofts, The Life Learning Center and the Kentucky Career Center, The Monarch Building and the Bradford Building in Covington; the Kent Lofts project in Bellevue; and Skypoint Luxury Condos in Newport.
Since 2013, the Catalytic Fund has supported over 50 carefully selected real estate developments, said Jeanne Schroer, the organization's president and CEO.
"Our projects are diverse in terms of size, property type, and end users – what they have in common is that they are high-quality projects that noticeably impact their local neighborhoods," she said.
Catalytic is currently working on a new, urban infill housing development in Newport, Schroer said. It is also involved in the initiative to build OneNKY Alliance's headquarters in Covington.
Quality real estate developments in Northern Kentucky's urban core – both with and without Catalytic Fund investments – have attracted "some very exciting companies to NKY, such as CTI and Protective Life Corp.," Schroer said.
"A strong and vibrant urban core is extremely important to the region's economic competitiveness because today's growth companies are interested in providing more to their employees than just a job and a cubicle," she said. "They are more conscious about culture, amenities, community and the types of assets our urban cities have the potential to provide. … We now have a full range of living and working options ranging from semi-rural to suburban to urban and I think companies want to move and grow in regions offering these choices."
+++
Corporex: Building community
Covington-based Corporex Companies LLC controls over $1 billion of real estate investments in 20 major U.S. markets. It has a reputation as one of the nation's leading privately held owner/operators of commercial real estate. And while company executives grow the company's leadership team and its business, Corporex Founder and Chairman William "Bill" Butler is expanding his focus to an even bigger picture: building community.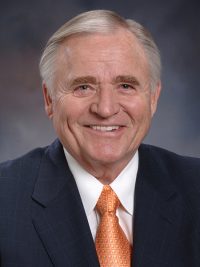 The Corporex team has long held that investing in charitable and civic initiatives is incumbent for business. A true entrepreneur, Butler encourages a multi-faceted approach to philanthropy. While the company readily invests time and money in nonprofits with a proven track record, its chairman is known to initiate new ventures when community needs are unmet.

The Butler Foundation's mission is to help Northern Kentuckians in need, as directly as possible. Established with Bill's wife, Sue, and chaired by his brother Martin Butler, it is a private foundation that funds long-term solutions to poverty by supporting students of need with scholarships, Helping Hand grants, and direct service charities in Northern Kentucky and Greater Cincinnati.
The Corporex corporate giving program is broader in mission and geographic scope. It strategically supports nonprofit fundraisers, cause-related marketing, and an annual employee workplace campaign for the United Way of Greater Cincinnati.
In recent years, Butler and other local business leaders have been a driving force in encouraging collaboration among people and constituent groups. One example is the Horizon Community Funds of Northern Kentucky. Led by a group of successful business executives, this community foundation attracted a charitable asset base of over $20 million in its first 18 months of operations. In response to the pandemic this year, Horizon raised over $2.2 million for a NKY Coronavirus Relief Fund and brought together local funders and nonprofits to distribute resources more efficiently throughout the community.
Another major outcome is the Life Learning Center, for "at risk" individuals and ex-offenders trying to succeed and reenter society. They participate in a 12-week curriculum and care continuum leading to a certificate of achievement recognized by employers as a key qualification when hiring. This program is the only one of its kind in the nation.
Butler is an active participant in OneNKY Alliance. The organization is comprised of CEOs of Northern Kentucky businesses and is founded on the commitment to bold ideas and bold change for the community at large.