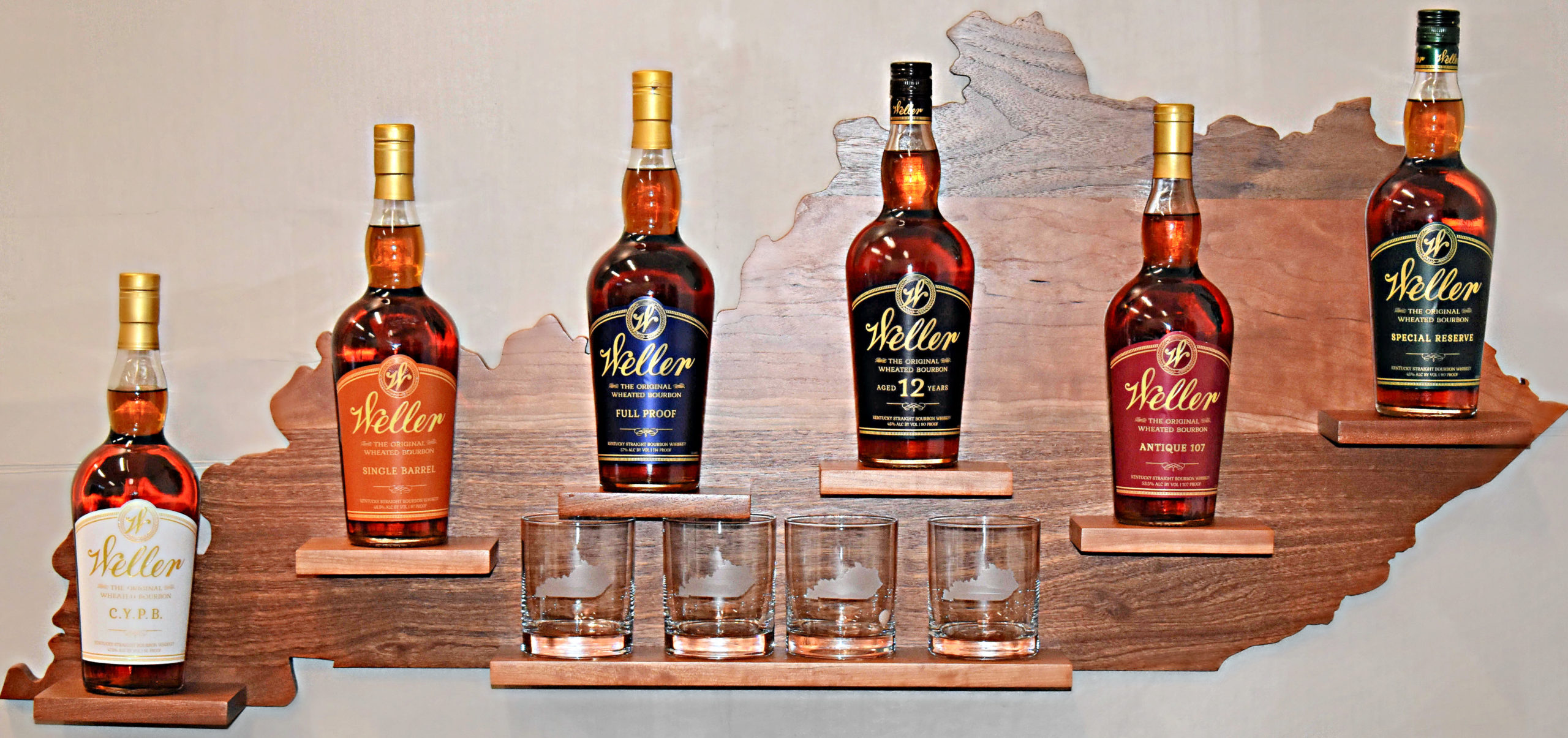 The Point/Arc's Exclusive Weller Raffle has begun. Start the year off right! Enter a chance to win a complete set of Weller Bourbon, a handmade Kentucky state bourbon display shelf and a set of four etched bourbon glasses.
The Weller Raffle starts on 1/24/22 and ends on 3/10/22 with a live drawing at Hotel Covington at 7 pm. Raffle tickets are $100.
All proceeds benefit The Point Arc whose mission is to provide opportunities to individuals with intellectual/developmental disabilities (I/DD) to reach their highest potential educationally, residentially, socially, and vocationally.
For online purchases of the Weller Raffle visit www.ThePointArc.org or purchase in-person at 104 W. Pike Street, Covington, Ky. 41011
Click here for more Bourbon Flight news.
Click here to sign up for The Bourbon Flight Newsletter.