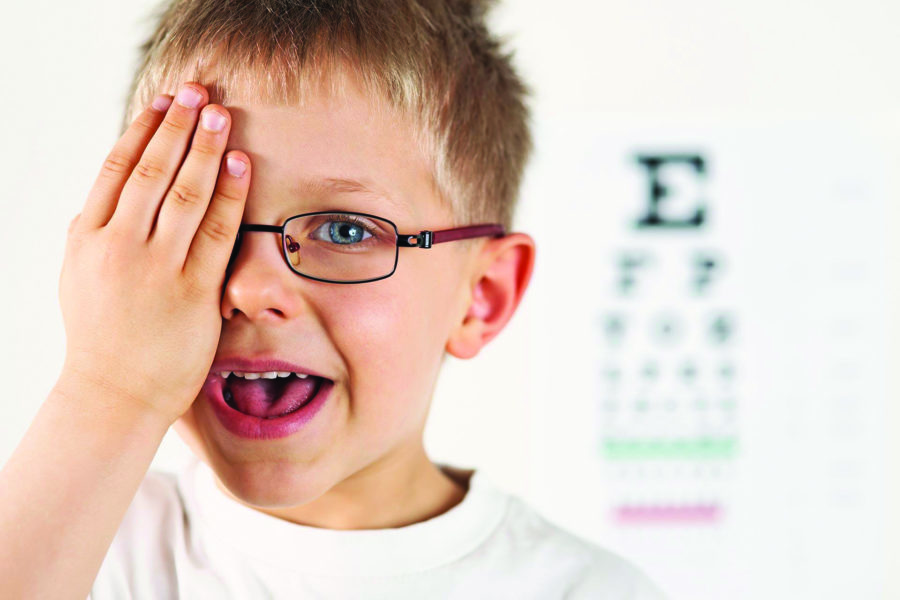 For nearly 70 years, the Kentucky Lions Eye Foundation has provided free vision screenings to hundreds of thousands of Kentucky children and adults, offered financial assistance for eye surgeries to those in need, and supported legally blind individuals in Jefferson and surrounding counties.
During the 2019-20 fiscal year alone, KLEF provided free screenings to 22,000 children under the age of 7 through its KidSight Program and more than 18,000 free vision screenings to adults and children over the age of 7 through its Vision Van Program. Through its Patron Program, the organization provided financial aid to 42 low-income adults who needed eye surgery. KLEF also purchased low-vision equipment for 11 legally blind Louisville-area residents to help improve their quality of life.
Jennifer Hunt Spurling, KLEF communications coordinator, shares more about how the organization serves the community.
The Lane Report: What is the organization's main mission?
Jennifer Hunt Spurling: The Kentucky Lions Eye Foundation provides vision services through education, detection, prevention, treatment and empowerment. Through collaborative partnerships, we enable greater independence and increased quality of life
for all Kentuckians while focusing on children and adults in financial need.
TLR: How many people are employed by your organization?
JHS: We currently employ three full-time staff members. We are lucky to have more than 100 volunteers throughout the state who help us provide our vision screening program and assist with events, special projects and more.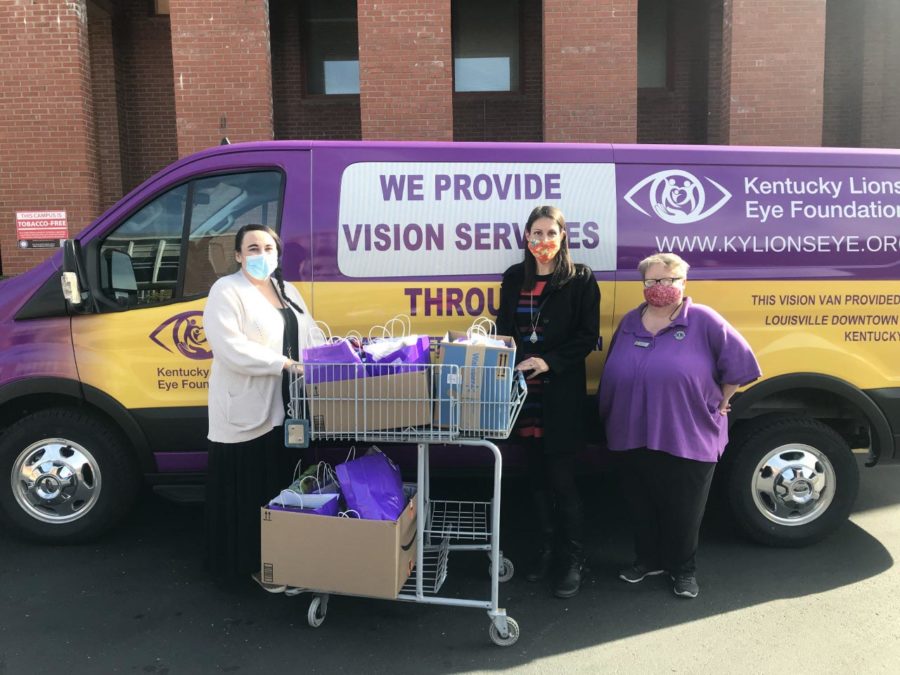 TLR: When you meet someone new, how do you describe your work and the agency as a whole?
JHS: Our motto is "Your vision is our mission." We are focused on building a better tomorrow by bringing individuals into a world of sight, independence and accomplishment.
TLR: What's a recent achievement you're proud of?
JHS: Although many of our programs were impacted [by the pandemic], our team worked to stay connected with volunteers and supporters in new ways and created virtual offerings to educate the public about our work and our mission. In 2020, received a $75,000 grant from the Louisville Downtown Lions Club to purchase a new Vision Van to help increase our reach throughout the commonwealth.
Due to COVID, one of our largest annual fundraising events, the Mr. and Miss Kentucky Basketball awards ceremony, had to be held virtually in 2020 and 2021—and in 2021, we raised more funds than ever through this event. Because of the increased efforts of our team and volunteers, our 2021 Drive 4 Sight Golf Scramble was also our most successful golf event in the history of the event.
TLR: How do you get people involved in your organization?
JHS: Because our organization has such a small staff, we rely heavily on our volunteers to help us provide our programs, help staff our fundraising events, solicit donations and more. We have some volunteers who help with only a few vision screenings a year and then we have some volunteers who help with nearly every event we have. We also have opportunities for volunteers to help with administrative tasks in our office, including internship opportunities to help plan, schedule and perform vision screenings.
TLR: Is there anything else you'd like to say?
JHS: Our organization always needs people who are looking for a way to give back to their community, whether it's through donating their time, skills or dollars. Lions Clubs International is the largest service organization in the world. With over 100 Lions Clubs in Kentucky, there is likely a club nearby that could use your help.
Send nominations for The Lane Report's Nonprofit Spotlight to [email protected].
Click here for more Kentucky business news.