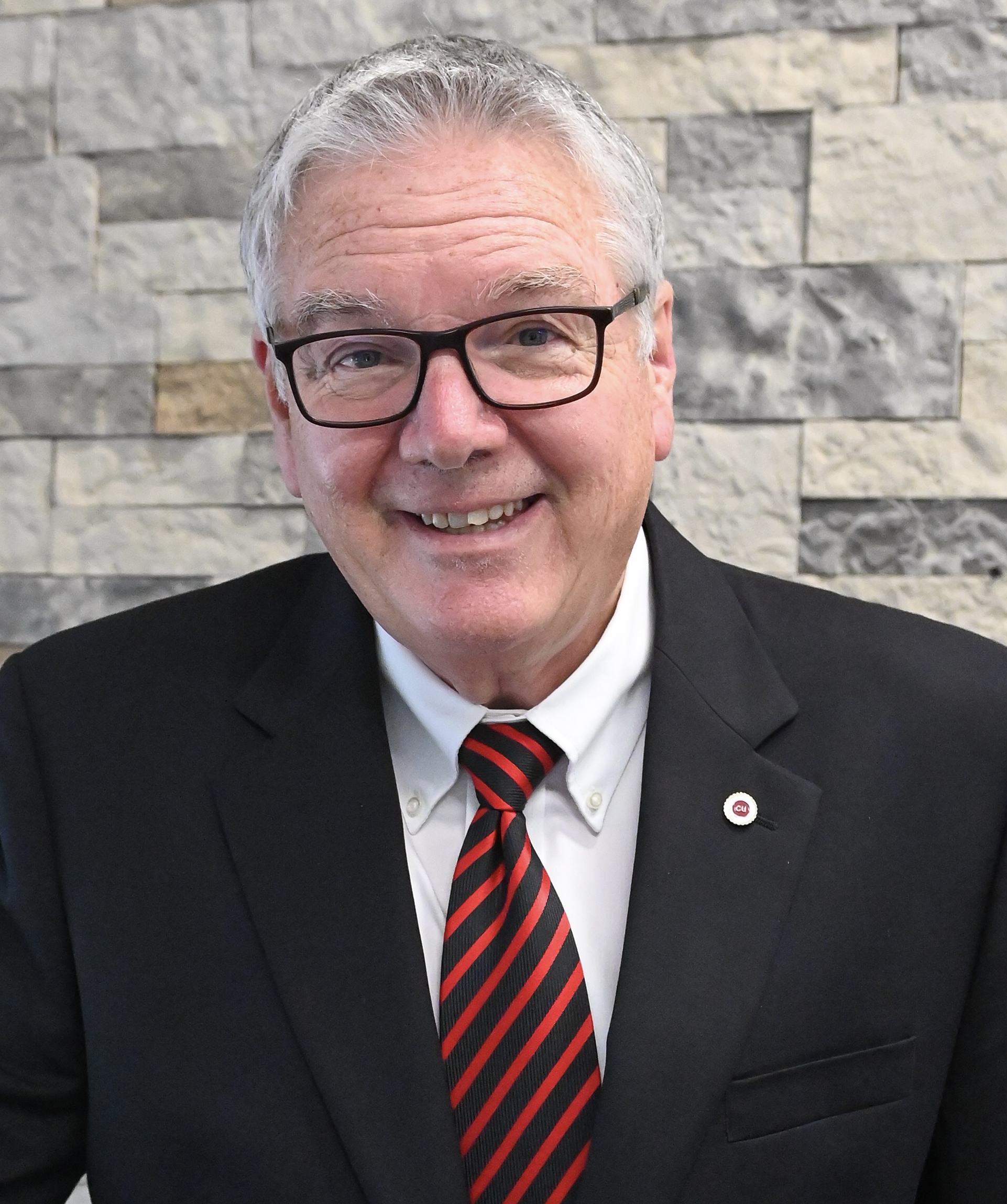 CAMPBELLSVILLE, Ky. – Dr. H. Keith Spears, 11th president at Campbellsville University since Jan. 1, 2021, has been appointed the university's first chancellor.
Spears was presented the title of chancellor for university system advancement by President Joseph Hopkins at the February Campbellsville University Board of Trustees meeting. Spears served as 11th president of the university following the retirement of Dr. Michael V. Carter in December 2020.
Dr. Joseph Hopkins became the university's 12th president effective Feb. 1, 2022.
President Hopkins said, "As I step into the role of president for the university, I cannot imagine a better person to have at my side than Keith. His successes in the world of higher education speak for themselves. People with Keith's abilities are hard to find. Campbellsville University was fortunate to have him lead as president and is now in a strong position with him as chancellor for university system advancement."
In Spears' new role, he will explore new opportunities for the university and new program development. He will be the "chief innovator" for the university Hopkins said.
Spears has served Campbellsville University since 2009. His leadership roles have changed over the years leading up to his extensive work in the president's office.
Spears led the President's Cabinet, comprised of the vice presidents and other key administrators of the university. "I am indebted to this group of student-focused leaders, who provided daily support and helped steer CU during our transition," he said.
Prior to coming to Campbellsville University, Spears was a member of West Virginia Gov. Joe Manchin's staff in Education and the Arts. Before that appointment, he was at Marshall University for 28 years, leaving that institution as vice president for advancement.
He and his wife, Rita Kay Spears, and their family have dedicated their careers to education and public service. Rita is a former adult student advisor at Marshall University.
Click here for more Corporate Moves.