Total U.S. spirits exports rebounded in 2021 reaching $1.6 billion, but retaliatory tariffs continue to stifle export growth, according to a New Report released today by the Distilled Spirits Council of the United States.
The report found that total 2021 U.S. spirits exports increased 14 percent compared to 2020, reaching $1.6 billion, a level still below the 2018 pre-tariff levels of approximately $1.8 billion.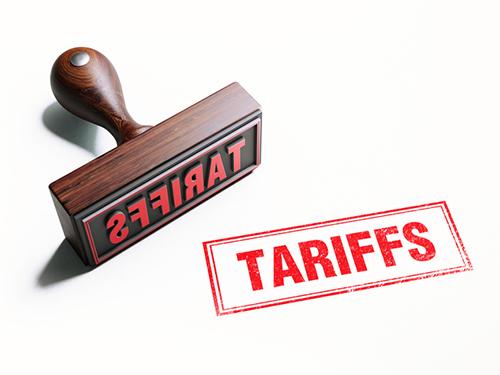 "U.S. spirits exports are beginning to bounce back and that's definitely a positive sign, but the value of 2021 exports remains far below levels achieved before the 2018 retaliatory tariffs kicked in," said Rob Maron, DISCUS Vice President of International Trade.
"We applaud the Biden Administration for securing a suspension of the EU's retaliatory tariffs on American spirits, including American Whiskeys. With approximately 37 percent of total U.S. spirits exports going to the EU, these retaliatory tariffs have severely impacted American spirits exports. The UK's continued imposition of a 25 percent retaliatory tariff on American Whiskeys will only continue to curtail growth."
According to the report, last year's rebound in U.S. spirits exports over 2020 levels was due to a variety of factors, including the reopening of the hospitality sector, international consumers choosing more premium and super-premium American spirits, and lifting of retaliatory tariffs by key trading partners on certain spirits products.
An analysis of the past two decades showed that between 2001 and 2021, global U.S. spirits exports expanded 220 percent, from $493 million to $1.6 billion.  Most of this increase was driven by American Whiskey.
Key factors fueling spirits exports growth over the last 20 years included a range of trade agreements, which helped to create a level playing field in many markets for American spirits, as well as the rapid increase in U.S. craft distillers in the United States.  The number of distilleries has grown from fewer than 100 in 2005 to more than 2,300 today.
"The incredible rise in the number of states with distilleries of all sizes that have started exporting abroad has been fascinating," said Maron, noting that in 2021 U.S. spirits were exported from 45 states. "Spirits consumers around the globe are increasingly appreciating the diverse range of U.S. spirits products, including American whiskey, gin, vodka and cordials."
Among the report's other key findings:
American Whiskeys continued to drive overall U.S. spirits exports in 2021:

American Whiskeys accounted for 61 percent of all spirits exports in value terms, and 38 percent in volume terms in 2021.
Over the past decade, American Whiskeys have accounted for, on average, 67 percent of total U.S. spirits exports.
Top five markets for American Whiskeys in 2021:

European Union ($440 million); Japan ($95 million); United Kingdom ($88 million); Australia ($84 million); and Canada ($68 million).

Retaliatory tariffs continue to severely impact American Whiskey exports: 

The UK continues to apply a 25 percent retaliatory tariff on American Whiskeys, which resulted in a 42 percent decline in exports between 2018 and 2021.
In 2021, total American Whiskey exports reached $975 million; this represents a 15 percent rebound from 2020 levels, but an 18 percent decline compared to 2018.
In January 2022, the EU suspended for two years its 25 percent retaliatory tariff on American Whiskeys, which had been in place since June 2018.  Between 2018 and 2021, American Whiskey exports to the EU declined by 20 percent in value terms.

 In addition to American Whiskey, there is a wide range of spirits products exported from across the United States:

U.S. exports of gin increased by 59 percent reaching $40.1 million; vodka increased by 10 percent to $78.2 million, and liqueurs and cordials increased by 41 percent reaching $103.8 million.
The top 10 American spirits exporting states are Tennessee, Kentucky, Florida, Texas, Indiana, Illinois, New York, California, Arkansas and New Jersey.

U.S. spirits exports to other duty-free markets far surpass those that maintain high tariffs:

U.S. spirits exports to free trade agreement countries and those with zero duties reached $1.36 billion in 2021, accounting for 86 percent of total U.S. spirits exports.
Between 2011 and 2021, exports to free trade agreement countries have grown at a faster rate (52 percent increase) than the total U.S. distilled spirits exports (25 percent increase).
Click here for more Bourbon Flight news.
Click here to sign up for The Bourbon Flight Newsletter.