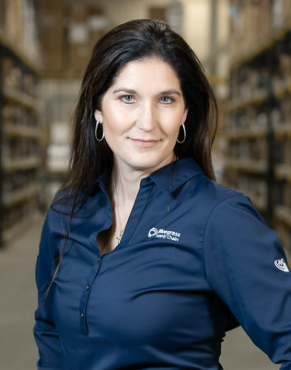 BOWLING GREEN, Ky. — Raquel McElyea has been promoted to the Chief Operations Officer of Bluegrass Supply Chain in Bowling Green, Ky.
Raquel came to Bluegrass Supply Chain in July 2021 and brought with her 20 years of experience in Supply Chain Automation and utilizing Six Sigma Leadership and application through Tier 1 Manufacturing and Aftermarket Distribution.
She holds a B.S. in Chemical Engineering and a Minor in Chemistry from The University of Akron. Raquel is also a certified High Impact Presenter with the Dale Carnegie Training program.
In this newly expanded role, Raquel will strategically align the operations team and continue to play a key role in leadership across Bluegrass Supply Chain.
Click here for more Corporate Moves.