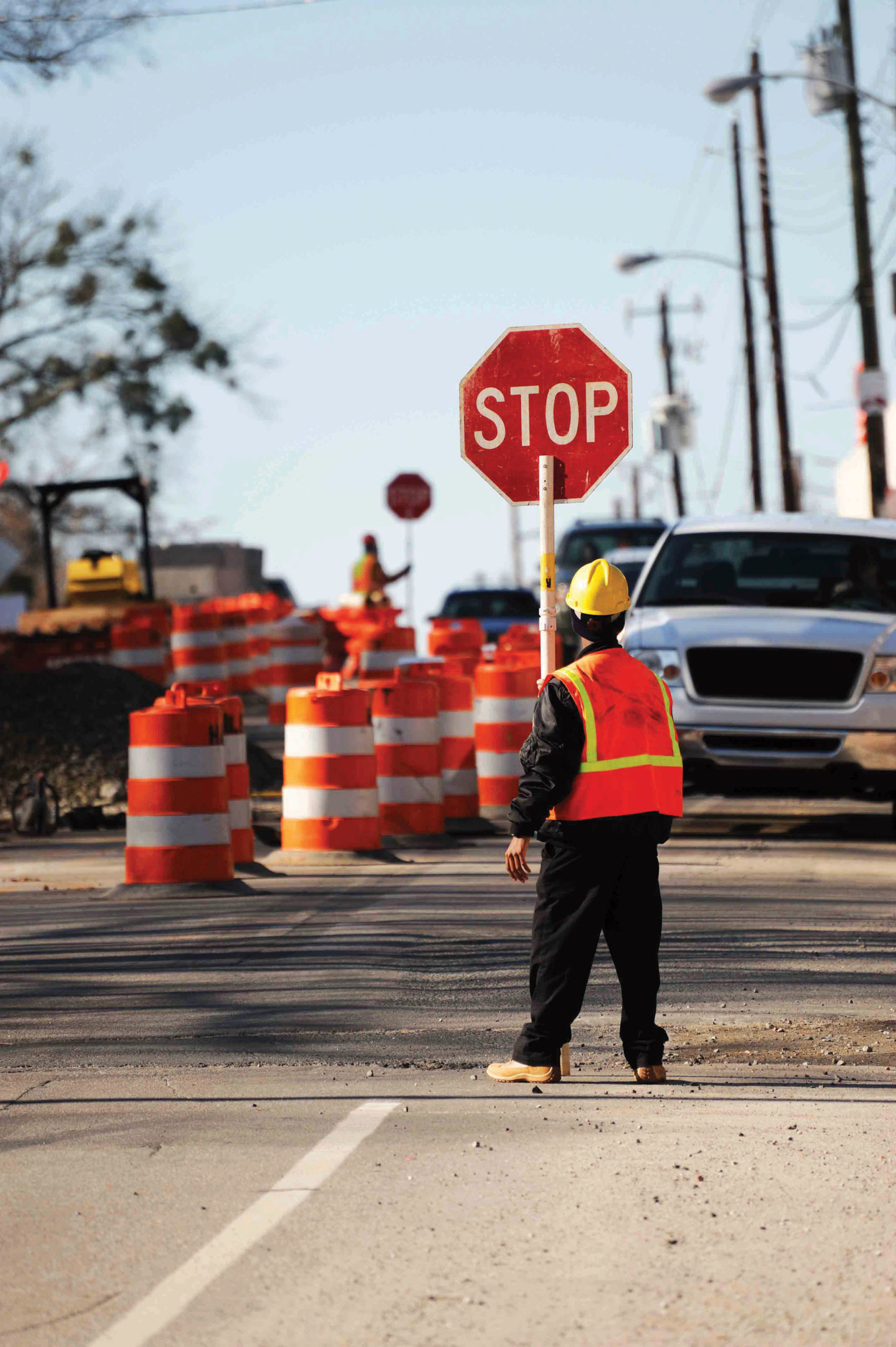 As employers across the country are dealing with workforce shortages, a traffic control services company in Louisville has developed a reputation for helping other businesses find workers who need someone to take a chance on them.
NTC, a certified women-owned company created in 2007, provides traffic control services for utility and construction companies, sells personal protective and safety equipment, and offers workforce consulting. But for owners Robin K. Hall and Michelle James, NTC's mission reaches far beyond providing quality services.
From the beginning, Hall and James set out to create a company that makes a difference in people's lives and uplifts the community. As part of that mission, NTC hires workers who have criminal records to give them a chance to reestablish their lives, provide for their families and become a contributing member of society.
"We wanted to be a leader in our industry and show that women can and do endure in a male-dominant field," James said. "We also wanted to show our employees that a second-chance label does not mean no chance at all."
NTC's investment in second-chance employees—and Hall and James' faith in them—has paid off. The company started with no investors and had very little seed capital. NTC has been able to recruit, support and retain quality employees, earning a reputation for meticulous planning and attention to detail. This success led to the development of a consulting division that helps a diverse group of companies build second-chance labor forces.
"We feel that you should not be punished for the rest of your life because of a mistake. It is important to give someone an opportunity to work, provide for their family and be back in the tax base," James said.
"No one wants to be defined by their past," Hall said.
NTC is not a temp agency. It does not recruit workers, James said.
"The workers come to us," she said, and NTC helps them find placements with area businesses that need good employees.
"We get calls from people all over the state looking for jobs because they've heard about what we're doing," James said. "There are businesses out there that will hire them, they just don't know how to find them."
NTC also is active in the community, participating in programs that provide Christmas gifts and meals for families, school supplies, coats and more. These community connections lead to more interaction with individuals looking for a second chance as well as businesses that have labor shortages.
"We really are part of the fabric of this community," James said.
James answered a few additional questions on behalf of NTC for this month's Small Business Snapshot.
The Lane Report: We'd love to hear about some of your second-chance success stories.
Michelle James: "Bryan" came to us three years ago. He was not able to find a job anywhere. He has worked hard and now is a supervisor. Here is a quote from him: "I have been with NTC for three years in March. Before being welcomed to join NTC, I was having major difficulties finding adequate employment that would provide for my family. Since then, I have been promoted to a supervisor position with a take-home vehicle. I am truly thankful that I was given the opportunity to provide for my family, that my past does not define who I am. I am living proof that once a person decides to make a change in their life it can be achieved if someone believes in you. NTC believes in people like me. I consider NTC as family and they treat us as such. Now my bills are paid, my family sees the positivity in me and I feel like I have purpose."
TLR: How many employees do you have?
MJ: Thirty-eight, but we're heading into the busy season and we'll be hiring an additional 10 to 15 in the summer.
TLR: How did you get interested/started in your field?
MJ: Robin's background was new construction and mine was government. We met and became friends and business partners. We have been able not only to survive but thrive in all of our divisions because of our nurtured relationships and second-chance employees.
TLR: When you meet someone new, how do you describe your company/job?
MJ: We are 100% woman owned, and no, our husbands do not work with us. (We are asked often where our husbands are.) We are a proud second-chance employer that provides professional quality and educated traffic control. Because of our success with second-chance employment, we are able to place employees and consult for companies on how to build and rebuild their workforce. In our sales division, we are a distributor for 50-plus manufacturers. Having a warehouse over 4,000 s.f. helps us to stock inventory for our local customers.
TLR: What recent project or development makes you feel proud?
MJ: We recently finished a project at a distillery in Bardstown. Our crews worked with the owners of the distillery, utility engineers and the pipeline company. Our crew made sure the staff and visitors were safe, that we were approachable and professional.
Lorie Hailey is special publications editor for The Lane Report. Reach her at [email protected].
Click here for more Kentucky business news.