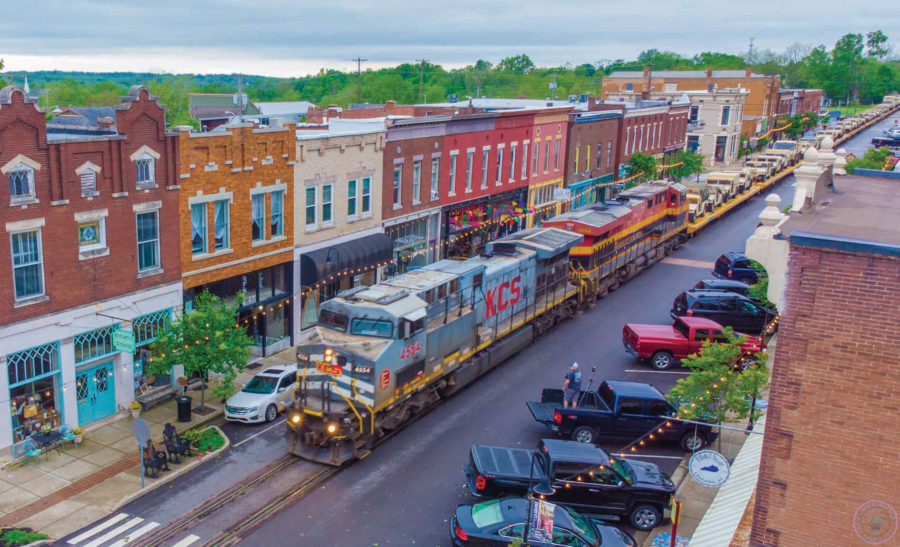 Just east of Louisville, Oldham County has the highest-educated, healthiest, wealthiest workforce in the commonwealth, said David Bizianes, president of the Oldham County Chamber of Commerce.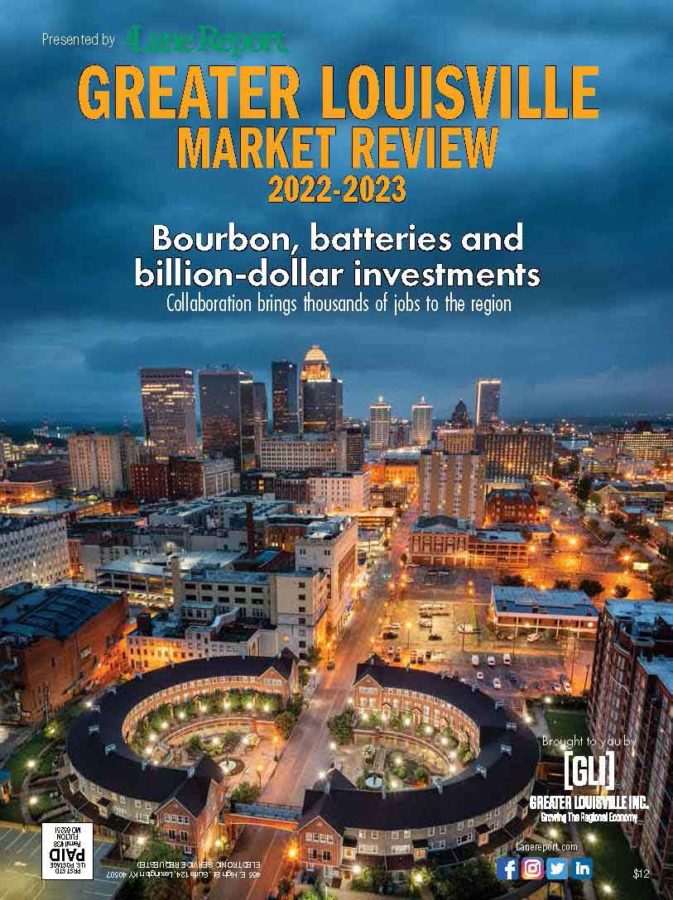 Evolving its historical "bedroom community" status, Oldham County has seen an explosion of growth in the past decade, welcoming new residents lured by Oldham's top-rated school district, modernized neighborhoods, beautiful farms and unique shops and restaurants.
County leaders have meticulously cultivated a favorable business environment, investing in infrastructure, developing business parks, advancing the workforce and partnering regionally on economic development initiatives. The state certified Oldham County as a Work Ready Community, which assures business and industry the community is committed to provide the highly skilled workforce required in today's globally competitive economy.
Companies of all sizes are taking notice. Several new projects being announced in summer 2022 will transform the county in a very positive way, Bizianes said in May. These projects will provide great-paying, sustainable jobs and bring new housing options in several areas of the county.
Oldham County's largest employer, insurance subrogation company The Rawlings Group, is located at Oldham Reserve Business Park, a 1,000-acre state-of-the-art lifestyle business campus where much of the county's economic development is occurring. About 1,600 employees work at its headquarters in La Grange with an average annual salary of $70,000 to $77,000, Bizianes said.
Construction is set to begin in the fall of 2022 for the Trilogy Senior Living Facility at Oldham Reserve.
A mixed-use development is being built at I-71's exit 41 in Crestwood. Clore Station is a "a new urbanism type of project," says Bizianes: a walkable community of over 2,000 dwellings along with commercial and office space. Clore Station also will be home to Baptist Health's new "next-generation" inpatient hospital and health care community.
Baptist Health administers the only current hospital in Oldham County, Baptist Health La Grange, which serves residents in Oldham, Henry, Trimble, Carroll and Shelby counties.
Bourbon, brews and botanical gardens
La Grange, the county seat, is known for its quaint atmosphere along historic Main Street, where an active railroad track runs right down the middle of the street outside shops and restaurants. It recently was featured on the HGTV show "Hometown Kickstart."
"There are over 30 trains per day that travel the tracks, and the street is full of local merchants carrying unique merchandise," Bizianes said. "A wine bar, new restaurant, a speak-easy and a gallery/museum will be opening soon."
Yew Dell Botanical Gardens in Crestwood attracts nature lovers who appreciate a unique setting that artfully combines elements of Kentucky's rural heritage with modern, cutting-edge architecture in one spot. It is an internationally recognized center of gardening, sustainable horticulture and preservation that offers extensive display gardens, a diverse slate of educational programs, ongoing research into new and better garden plants, and a range of private event facilities.
Bourbon lovers make stops in Oldham County, too. The Kentucky Artisan Distillery in Crestwood, a contract distiller and bottler that serves as the home for Jefferson's Reserve Bourbon, offers tours by reservation and has a gift shop with a variety of Kentucky bourbon-related products.
Kentucky Artisan Distillery is one of a few distilleries that produce bourbon and spirits literally from root to bottle. It grows the grains used on 700 acres neighboring the distillery at Waldeck Farm.
Nearby 3rd Turn Oldham Gardens serves its own brew and has a unique outdoor space to gather and listen to music. It also has an event venue and bar with 32 beers on tap.
OLDHAM COUNTY
County seat: La Grange–Mayor John Black
County judge-executive: David Voegele
2020 population: 67,607
Households: 21,259
Median household income: $103,761
Owner-occupied housing rate: 86.4%
Median owner-occupied housing value: $299,300
Median gross rent: $964
Residents with a bachelor's degree or higher: 43%
Labor force: 32,603
Top industry by jobs: Professional, scientific and technical services–1,801 jobs at 219 establishments
Source: U.S. Census Bureau and Select Kentucky
Click here for more Market Review of Greater Louisville.