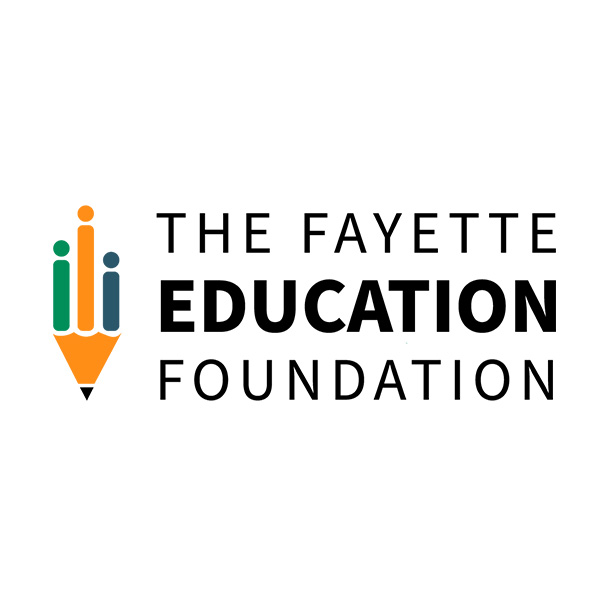 LEXINGTON, Ky. — The Fayette Education Foundation, which supports educational excellence in Fayette County Public Schools by promoting equity for all students, announces its board of directors and executive committee for the new fiscal year beginning July 1, 2022.
The Executive Committee is as follows:
Chair: Dr. Rodney Jackson, Owner/Dentist, Pediatric Dentistry of Hamburg
Vice-Chair/Chair-Elect: Latarika Young, Senior Manager, Quality and Compliance, Lexmark
Past Chair: Alan Stein, retired, LM Communications
Treasurer: Lauren Lovely, Personal Trust Officer, Wealth Management, Central Bank & Trust Co.
At Large: Daryl Love, Executive Director, Ed Brown Society
At Large: Ray Daniels, Owner, Equity Solutions Group
The Fayette County Schools Superintendent, Dr. Demetrus Liggins, serves as an ex-officio member of the Foundation's board of directors. Dr. Liggins has appointed Schuronda Morton, Acting Senior Chief of School Leadership at Fayette County Public Schools, as his board designee.
Four new community members have joined the Board of Directors for a two-year term:
Janet Luo, Claim Consultant, CNA Insurance
Abdul Muhammad, Senior Vice President, Kentucky Southern Indiana Regional Mortgage Manager, WesBanco
Michele Sparks, Senior Director, Corporate Communications, Valvoline
Kaelyn Query, Owner/Founder, Lexington Event Company
Those new members join the existing Board of Directors, listed below, who begin their new terms on July 1, 2022.
Melissa Bacon, owner, Baconsulting
Penny Christian, community volunteer, former president of 16th District PTA
Noelle Dick, owner, CycleYou
Sara Falluji, senior at Paul Laurence Dunbar HS
Chris Ford, Commissioner of General Services, LFCUG
DJ Geddes, VP and Director of Sales, Geddes Pool Company
Kim Lyon, retired, Fayette County Public Schools
Herb Miller, retired, Columbia Gas
Kim Parker-Brown, Professor in Teacher Education, Georgetown College
Drew Rodriguez, UK Student and Catering Director, Pasta Garage
Kevin Stinnett, Owner/Publisher, The Lane Report and Premier Financial Group LLC
Abby Vaughn, Business Development Director, American Trust
Mary Ann Vimont, Associate Professor, College of Education, University of Kentucky
The Foundation operates independently of the Fayette County Public Schools yet cultivates innovations to benefit students and staff and to enhance the mission of the school district. The Foundation does not serve in an advisory capacity to the school district nor its board, therefore, has no influence over school district policies, programs, or operations.
Click here for more Kentucky business news.