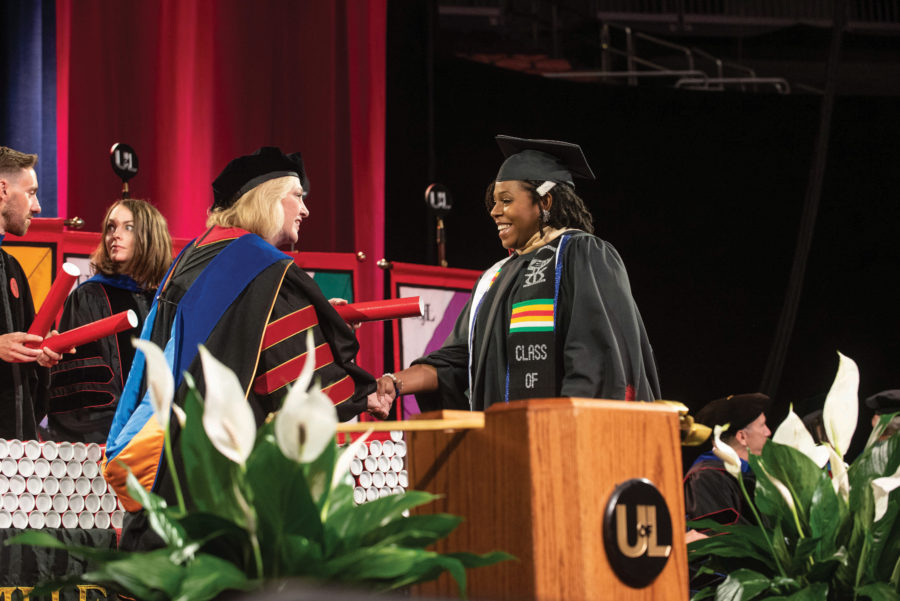 Greater Louisville is an exciting hub of regional economic activity, where the jobs of the future are being created and local educational programs are training the workforce to fill them.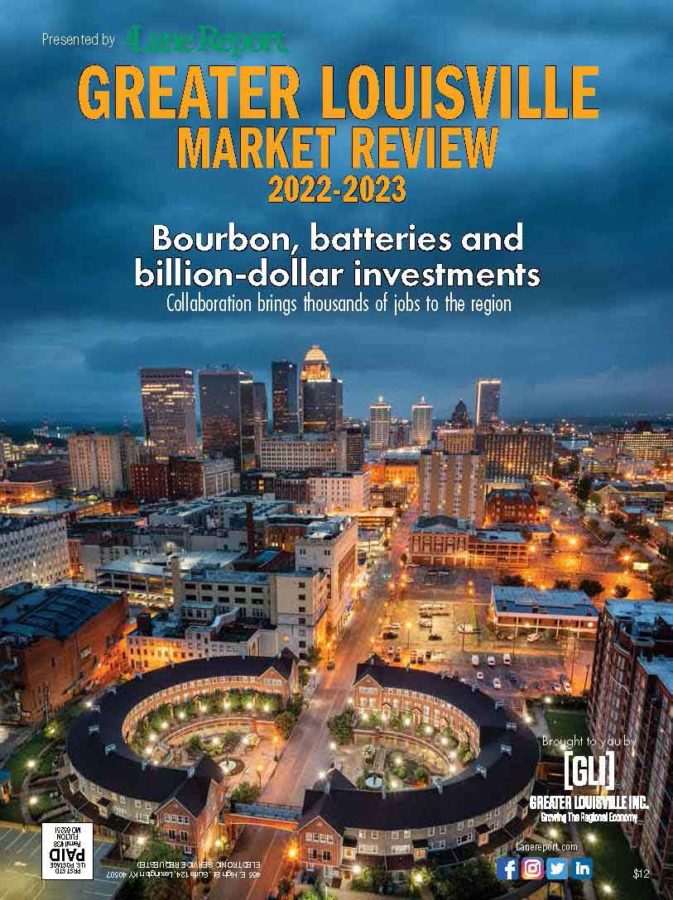 The region is served by a state research university, several private liberal arts colleges, a large community and technical college system, several career training programs and city-supported workforce initiatives that improve and enhance the talent pipeline.
In Louisville Metro, there's the University of Louisville, Bellarmine University, Spalding University, Jefferson Community and Technical College, Galen College of Nursing, Sullivan University, ATA College and more. The 15-county region is also home to Elizabethtown Community and Technical College, Indiana University Southeast, Ivy Technical College, Western Kentucky University's Elizabethtown-Fort Knox campus and other programs. 
Nearly 40% of residents in the 15-county region have at least an associate degree, 17.6% have a bachelor's degree and 11.7% have earned graduate or higher degrees. 
Here's a look at what's happening in some of the region's higher education institutions. 
University of Louisville
UofL is creating a new specialty campus downtown to be known as the UofL Christina Lee Brown Envirome Institute–New Vision of Health Campus. The campus will be both a world-class research center and a nexus for community engagement.
The launch of the New Vision of Health Campus is made possible by a commitment from health advocate Christina Lee Brown, who is providing $30 million over 20 years to support the Institute and give the university rent-free buildings.
The campus will include specially designed laboratories and offices for researchers and community members to discover how to build healthier cities, creating insights and models to improve health in Louisville and around the world.
UofL is one of a handful of schools Microsoft selected to explore how artificial intelligence can help researchers. These seven Microsoft Academic Research Consultants (MARC) have the mission to find ways researchers might leverage AI technology to, for example, sift through large data sets and glean insights. The idea is to understand needs and develop next-generation tools and training that could generate more groundbreaking research here and around the world. 
Other news:
UofL in 2022 hired a liaison to connect manufacturers to campus resources for research, prototyping and development. Scott Broughton will work closely with UofL researchers and groups focused on 3D-printing, energy, robotics and other cutting-edge areas that can help manufacturers innovate and grow.
Toyota invested $1.7 million this year to increase opportunities and assistance for underrepresented students to earn engineering degrees at UofL.
UofL, a Carnegie-designated Research 1 institution, garnered a record-breaking $201.5 million in research funding, more than $30 million over its previous record.

The Louisville Automation and Robotics Research Institute (LARRI) at UofL in 2021 opened a 10,000-s.f. space dedicated to research, education and collaboration in robotics. LARRI is the only robotics research center in Kentucky.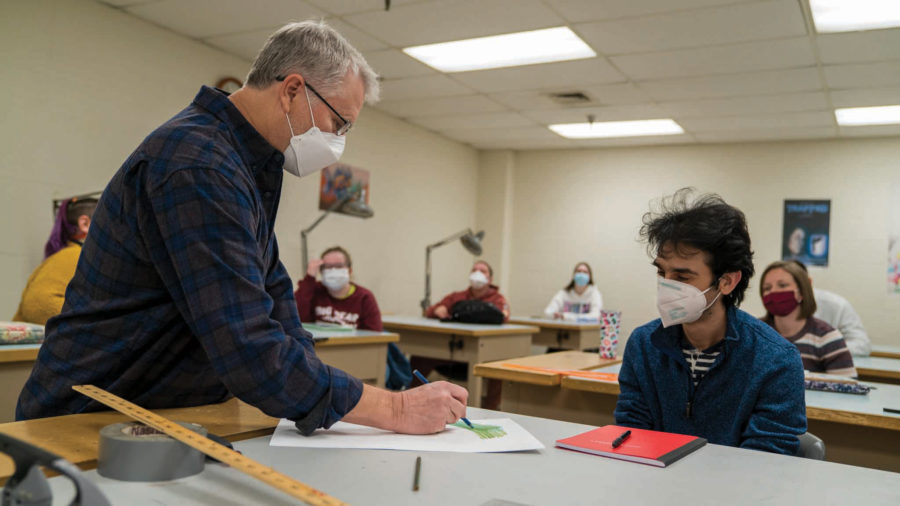 Jefferson Community
and Technical College
JCTC's Advanced Manufacturing and Information Technology (AMIT) Center was honored with Greater Louisville Inc.'s Silver Fleur-de-Lis award this year. The awards are presented annually to recognize outstanding commitments and achievements in making the Louisville community a better place to live and work.
JCTC received the award for the successful launch of its AMIT Center, the college's newest state-of-the-art facility that welcomed its first students in August 2020. The downtown Louisville AMIT Center is a pivotal tool to develop and retain top talent in the region.
The AMIT Center provides learning space for numerous technical programs, including industrial maintenance, computer information technology and applied process technology.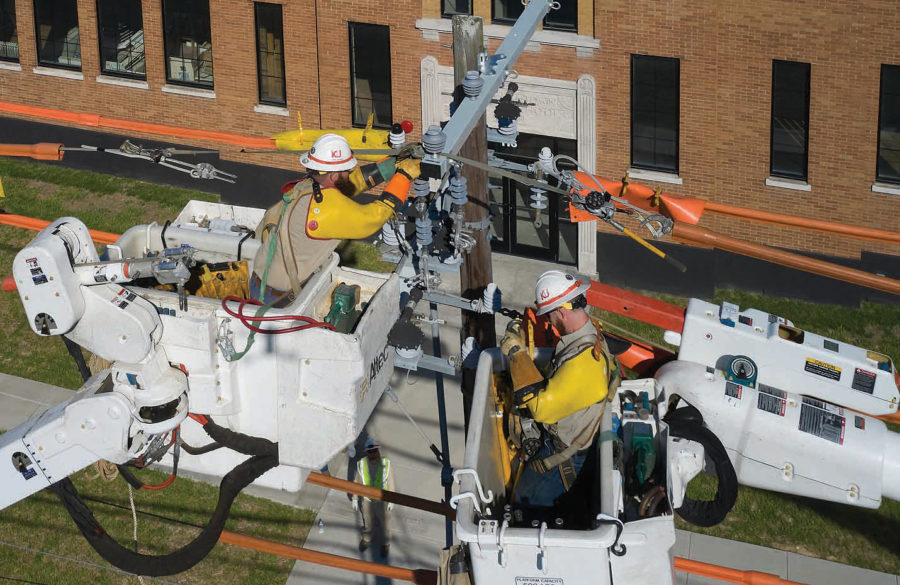 JCTC hosted Jefferson Leads, a leadership development and mentorship program. The event featured networking opportunities between faculty and staff proteges, administrators who serve as mentors, and special guests from members of the Jefferson board of directors and foundation board. Jefferson Leads has a goal to support women and diverse faculty and staff wanting to explore upper-level leadership opportunities in higher education. 
Bellarmine University
Bellarmine announced that it will match the direct costs of qualifying students' state flagship university. In Kentucky, Bellarmine will match the University of Kentucky's tuition, fees, room and board. The Public Price Promise typically reduces the cost of attending Bellarmine by as much as half.
The scholarship is like few others in the country. It allows students to receive Bellarmine's private, liberal arts education within a small, close-knit community for the same price as attending a large state school.
Bellarmine also unveiled a new degree completion program that will help people navigate the rapidly changing labor market and more successfully transition to better, higher-paying jobs. It is designed for adult students with some prior college credit who are looking for a convenient and affordable path to finishing their bachelor's degree. Classes are offered online in seven-week blocks and allow students to learn at their own pace. 
"Bellarmine has been monitoring the pandemic-era workforce, carefully assessing what skills and credentials Kentuckians may need to move their careers forward in this shifting labor market," said Laura Hartford, associate dean of Bellarmine's College of Arts and Sciences. 
Hartford said the case for returning to complete a college degree has never been stronger. According to KentuckianaWorks, Louisville's median wage for someone with a bachelor's degree is about $50,000. For someone with only a high school degree, it's about half of that. Wage increases, along with health care and other benefits that come with higher quality jobs, are in demand in Kentucky. 
 A new partnership between the Kentucky Community and Technical College System and Bellarmine University will make it easier and more affordable for students from KCTCS campuses to pursue higher degrees at Bellarmine. The program allows students to start their academic journey at affordable KCTCS schools and transfer credits to Bellarmine.
Thanks to another partnership, with Norton Healthcare, students pursuing health care careers in select majors may be eligible for significant scholarship funding if they commit to work at Norton Healthcare upon graduation.
Sullivan University
The Sullivan University College of Pharmacy and Health Sciences in Louisville and Indiana University Southeast have announced a pathway agreement that will provide high school students with a fast track to a doctor of pharmacy degree. Students in the program may be able to complete their bachelor's and doctor of pharmacy degrees in as little as five years.
Sullivan's leadership program can now be earned online. The leadership program is a collaborative, interdisciplinary and globally conscious program for current and future leaders aspiring to use their influential voices to innovate and create sustainable, transformational change.
This full-time program is mission-driven and addresses modern-day issues. Courses are delivered one at a time, allowing students to earn a terminal degree in just two years while maintaining their current job responsibilities and personal lifestyle.

Elizabethtown Community
and Technical College
ECTC's workforce solutions program has been assisting Kruger Packaging with training programs for its new, state-of-the-art packaging manufacturing operation in Elizabethtown. The Kruger programs include production technician training, forklift certification training, ARC Flash/70E update training, and technical training on electrical motor controls, basic electrical troubleshooting and others. It has also assisted Kruger in pre-employment assessments, onboarding assistance and other initiatives. 
The college was recognized in 2021 for its entrepreneurial excellence by Higher Education Innovation. The national award honors ECTC as an innovative institution that has entrepreneurially developed new solutions for future success. The college has proactively led economic and educational change through initiatives such as the Greater Knox Coding Academy, Advanced Manufacturing Career Skills Program with the U.S. Army, mobile training units and Metallica Scholars Initiative. 
ECTC's change to an eight-week course schedule and flexibility in creating customized training programs for employers also drove the college's selection for the award.
---
Expanding the talent pipeline
Among the region's initiatives to improve the talent pipeline are:
LouTechWorks, a collaborative effort to scale the tech talent pipeline to connect skilled workers with the jobs of the future
Code Louisville, a public-private partnership program to train software developers to bolster technological innovation in the region
SummerWorks, which helps prepare and connect youth to summer jobs and opportunities
Tech Louisville, which prepares local residents to become IT support professionals
Future of Work Initiative, a partnership with Microsoft that aims to enable Louisville to become a regional for artificial intelligence, the Internet of Things (IoT) and data science
Click here for more Market Review of Greater Louisville.