SOMERSET, Ky. — Two new wayfinding projects are now visible to motorists traveling through Somerset-Pulaski County — efforts on behalf of the Somerset-Pulaski Economic Development Authority (SPEDA) to raise awareness and visibility of this tourism community and its industrial sector.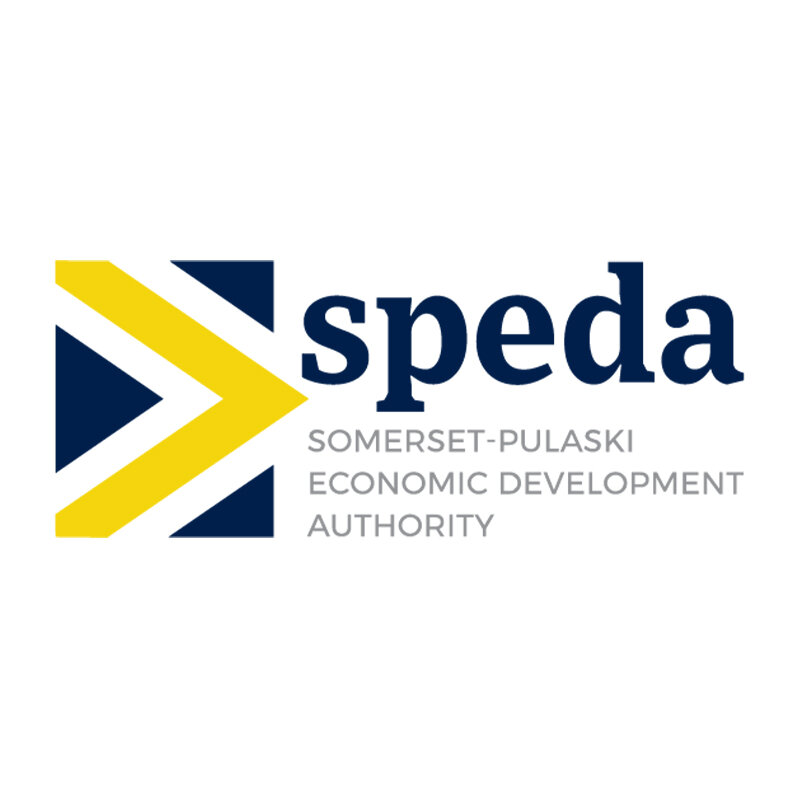 The first sign, visible to travelers entering and exiting Pulaski County on Ky. 461 at the Pulaski-Rockcastle line, welcomes visitors to Somerset-Pulaski County, The Capital of Lake Cumberland. With tourism as the community's No. 1 industry — and a significant portion of the 4 million visitors who travel here annually entering Pulaski County on this roadway from the interstate — SPEDA's board prioritized this project as a way to welcome and thank those visitors who are fueling the local economy.
"In the hospitality training SPEDA provides to employees in the entertainment and service industries, our message is always that first impressions are everything," SPEDA President and CEO Chris Girdler said. "How a visitor is treated early in their stay is crucial in their decision on whether to return. Because tourism drives our local economy, SPEDA felt it mission-critical to invest in a sign that welcomes the four million-plus visitors to Somerset and Pulaski County who visit annually. The sign is beautiful and a wonderful first touch to visitors' extraordinary experience when they stay here."
Girdler said the second sign was also mission-critical, as an entire industrial community off of the Ky. 914 bypass has historically been overlooked and difficult to locate. The Lake Cumberland Commerce Complex — home to AHF Products, Duraflame, Menzner Hardwoods Co., Worldwide Equipment Inc., the City of Somerset Sanitation Department and newcomer Tri-State Caskets — now has a large directional sign at the entrance and several small directional signs throughout the complex showcasing the companies located there and helping direct motorists and delivery trucks.
"It was incredibly important to SPEDA that we do all we can to identify our industrial sites, maximize public awareness for the companies within those sites, and help motorists in the area find their way," Girdler said. "We are proud Pulaski County is home to all of these companies and are committed to doing all we can as an economic development organization to help raise their profile."
Pulaski County Judge-Executive Marshall Todd said the signs are proof that Pulaski County is joining a growing movement to focus on the benefits of tourism to local economies."These new signs bring not only a new sense of direction to travelers from out of the area and out of the state, but they also signal a new era of ownership in our community," Todd said. "Pulaski County has so much to offer to businesses and citizens alike. We are constantly moving forward and these signs help point the way."
Wayfinding projects like these are a critical part of an overall approach to raising Somerset-Pulaski County's profile across the state and nation, Somerset Mayor Alan Keck said. Telling the community's story and showcasing its pride through public art projects, events, parks and recreation, tourism and other quality-of-life initiatives has been SPEDA's focus since its inception four years ago — and a huge driver for the unprecedented economic development wins that have resulted.
Click here for more Kentucky business news.