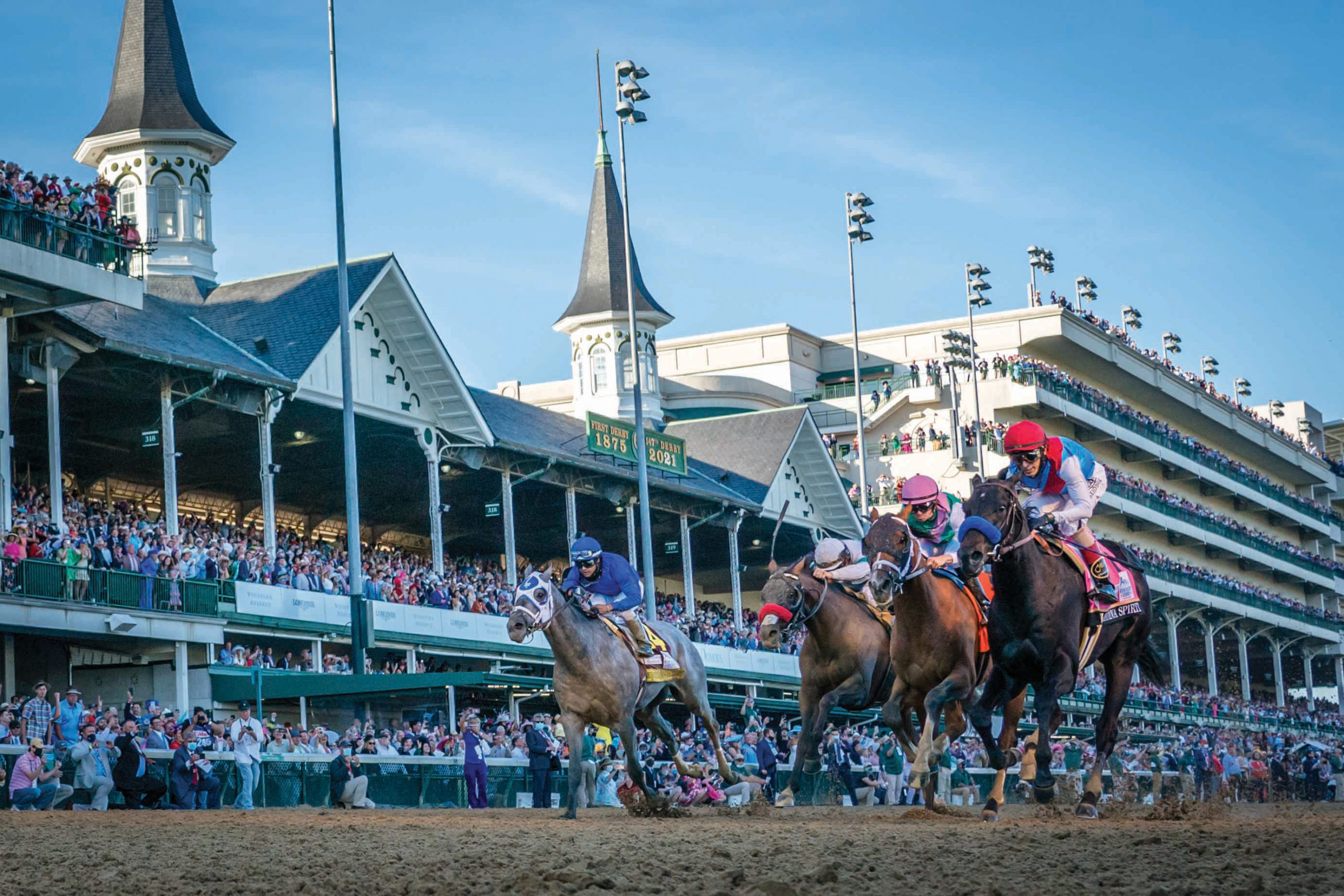 LOUISVILLE, Ky. — The Kentucky Derby is good for business in Louisville and Kentucky. Thomas Lambert, an economics professor in the University of Louisville Equine Business Program has compiled a new report on the economic impact of Churchill Downs and Kentucky Derby week activities in the Louisville metro area. The report includes estimates of returns on tax incentives.
Using data from the Kentucky Horse Racing Commission, Churchill Downs, the U.S. Bureau of Economic Analysis and IMPLAN, a software program for assessing economic impact, Lambert reports that in a typical year, the Derby and Churchill Downs generate $396 million in direct, indirect and induced spending and approximately $47 million in local, state and federal tax revenue.
Estimated Derby week economic impact of Churchill Downs:  $302 million
Estimated Derby week direct, indirect and induced spending on hotels, restaurants,        etc.:  $94 million
Total Derby week economic activity: $ 396 million
Lambert estimates that local and state governments provide $3-4 million in tax incentives and services to Churchill Downs and the Kentucky equine industry each year. However, these tax losses are offset by $17 million in tax revenue for local and state government generated by Churchill Downs and local businesses during Derby week.
In the report, Lambert also shows some of the impact of COVID-19 on Derby-related revenue in 2020 and 2021, which significantly reduced revenues for Churchill Downs, the community and taxing authorities.
Lambert notes that thanks to Derby week and diversification into historical horse racing and racing casinos like Turfway Park in Florence, Kentucky, Churchill Downs has offset a trend of declining revenues and attendance at most racetracks, including its own, in the United States.