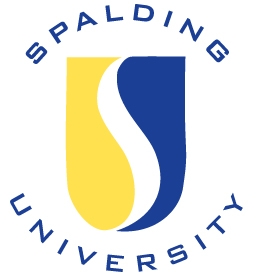 LOUISVILLE, Ky. — Spalding University's School of Nursing had promoted human dignity, freedom and human flourishing in healthcare through nursing education since 1933, when it started the baccalaureate nursing program. Since then, Spalding has prepared over 2,000 graduates to care for the sick in hospitals, special care facilities, schools, community agencies and the military.  Two recent grants to the School of Nursing from the Department of Labor and the Legacy Foundation of Kentuckiana will enable Spalding to recruit and retain even more students from across the state, who will go on to fill a critical gap within Kentucky's healthcare workforce.
Spalding University President Tori Murden McClure shared: "Spalding University's mission is to "meet the needs of the times," and developing a robust healthcare workforce in the region is certainly one of our greatest challenges for Kentuckiana. We are committed to educating the next great generation of healthcare professionals, and with the assistance of the Department of Labor and Legacy Foundation, that goal will be a reality."
The Department of Labor awarded nearly $2.4 million from its Nursing Expansion Grant to support the Spalding PATH (Partners Aligned to Transform Healthcare) project, which aims to increase the number of high-quality nurse graduates entering the workforce. Spalding is the only organization in Kentucky to receive an award and one of just 25 grantees across the United States.
This project will directly support learners entering middle- and high-skilled healthcare occupations as Registered Nurses with the Bachelor of Science in Nursing (BSN) degree and Advanced Practice Registered Nurses with the Psychiatric Mental Health Nurse Practitioner (PMHNP) degree. This five-year grant project aims to increase the number of students entering Spalding's nursing programs and enhance their training within the BSN and PMHNP programs. Student recruitment will focus on establishing pathways for high school and community college students to enter Spalding's programs. The project will then focus on retainment with enhanced success coaching and tutoring provided through the PNC Student Success Center. Funding will provide new equipment for the Bailen Health Sciences Simulation Learning Center and support a new Nursing Pathway Coordinator and an English Language Learner Specialist.
The total projected cost of the Spalding PATH program is $3,029,576, with the federal government providing $2,371,023, or 78% of the total cost. Spalding University will provide $658,533 in matching support for the program.
Spalding will also recruit nursing students with scholarship funds from the Legacy Foundation of Kentuckiana. Their $900,000 investment will provide $300,000 in scholarship funds to nursing students each year for the next three years (Academic Years 2023-24 through 2025-26). With this additional funding, Spalding seeks to recruit 60 new BSN students per year, increase the percentage of Black, Indigenous, and People of Color (BIPOC) students by 10% over three years, and increase the number of licensed BSN-prepared nurses entering the workforce.
This investment comes at a critical time as Kentucky faces a severe shortage of nurses across the Commonwealth. In December 2021, Kentucky Governor Andy Beshear declared a state of emergency due to the lack of nurses, with an estimated 16,000 additional nurses needed by 2024. According to the Kentucky Nurses Association (KNA), the current vacancy rate of registered nurses is 12-20%. The Kentucky Hospital Association reported a 21.9% vacancy rate for registered nurses in Kentucky in 2021. A clear, long-term solution is to invest in Kentucky's students. We can create lasting, sustainable change to address this issue for years by providing pathways from high school to college to the workforce.
Dr. Lana Watson, Chair of the School of Nursing, describes these awards' impact: "Spalding University School of Nursing is committed to meeting the needs of our times. For many eligible students, the cost of nursing education is a barrier to becoming a nurse. Grant funds will remove the financial barrier and enable students to complete their degrees and achieve their goals. Creating education pathways provides a direct funnel for nursing graduates to enter the workforce sooner and assist in closing the nursing shortage gap in Kentucky. We are deeply grateful to the Department of Labor and the Legacy Foundation of Kentuckiana for recognizing the crisis in the nursing workforce and investing in the best possible solution: educating more nurses."