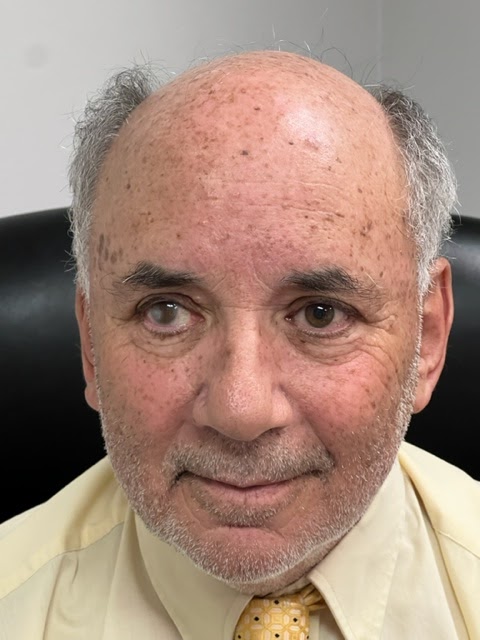 CHICAGO — The American Bar Association will honor four individuals and one law firm for their outstanding commitment to pro bono volunteer legal services for low-income and disadvantaged persons during the 2023 ABA Annual Meeting, which will be Aug. 2-8 in Denver.
The Pro Bono Publico Award represents the top honors given by the ABA Standing Committee on Pro Bono and Public Service, which over the years has spotlighted pro bono efforts of individual lawyers and small and large law firms, government attorney offices, corporate law departments and other institutions in the legal profession. This year's in-person presentation will be from 5:30-7:30 p.m. MDT on Friday, Aug. 4.
The four attorneys honored with a 2023 Pro Bono Publico Award are:
Ned Pillersdorf of Prestonsburg, Kentucky, has shown commitment to finding representation for the victims of a Social Security disability fraud perpetrated by former Kentucky attorney Eric Conn, who is now in prison. The representational crisis, now entering its ninth year, involves as many as 4,000 disabled beneficiaries in Appalachia and has generated national attention, including the recent four-part AppleTV+ series, "The Big Conn." Since 2015, when the Social Security Administration sent notices to nearly 2,000 of Conn's former clients, Pillersdorf has helped recruit the largest volunteer network in history to represent former Conn clients in 2,000 hearings and more than 250 federal district court cases, in addition to representing over a hundred of those targeted by the SSA. As a result of these volunteer efforts the SSA's mass hearings were declared unconstitutional and hundreds of former Conn clients had their benefits reinstated.
Charles B. (Charlie) Phillips of Salem, Virginia, who retired from his law practice in June 2018 at the age of 80. During the past 4½ years, Phillips continued to provide services with pro bono emeritus status in the Roanoke office of Blue Ridge Legal Services. His colleagues say during this time Phillips has single-handedly "flung open the doors of the courthouse for his over 1,500 low-income clients. … We still cannot believe our good fortune for having him choose to volunteer his time and impressive talents for the benefit of the low-income Roanoke Valley community," the endorsement from Blue Ridge said.
Karen R. King of New York is a partner at Morvillo Abramowitz Grand Iason & Anello PC, where her practice focuses on complex commercial litigation and regulatory compliance. Throughout her career, she has demonstrated a consistent dedication to pro bono work, most recently through her work with the Asian American Bar Association of New York to address anti-Asian hate and violence during the COVID-19 pandemic, and her work with Sanctuary for Families to assist survivors of gender-based violence. King represented one such survivor, Narkis Golan, for four years in a widely followed case involving the Hague Convention and the grave risk of harm to children who witness domestic violence. In 2022, King obtained a unanimous victory before the U.S. Supreme Court in Saada v. Golan and is credited for providing trauma-informed legal representation and strategy that will guide other victims of domestic violence and their children in similar situations.
David Cross of Washington, D.C., is a leading trial lawyer and chair of the Antitrust Litigation Practice in Morrison Foerster's Global Antitrust Law Group. In addition to his client-focused work, Cross maintains a robust pro bono practice focused on protecting civil rights and dedicates significant time to his personal mission of bringing much-needed attention to the struggles and social stigma associated with individuals with disabilities in the high-pressure world of Big Law. Born without a lefthand, Cross created his firm's Disability Affinity Network and has worked to make it easier for people at Morrison Foerster to identify as disabled.
This year's law firm recipient, Davis Wright Tremaine LLP, which is based in Seattle, was recognized for its innovative approach to pro bono practice and its extensive work reimagining pro bono partnerships with in-house legal departments. Not only has the firm helped over 120 in-house legal departments either engage in pro bono work or launch their own in-house pro bono programs, but it developed a first-of-its-kind digital platform that helps in-house legal departments easily engage in pro bono and social impact work. The firm also created and launched a first-to-market educational video series called "In-House Insights" to help in-house departments share knowledge and best practices to further encourage pro bono participation so that more Black and Indigenous people and marginalized and underrepresented communities may meaningfully access the justice system.
The ABA Pro Publico Awards began in 1984. Past years recipients can be found here.
The ABA is the largest voluntary association of lawyers in the world. It works to improve the administration of justice, promotes programs that assist lawyers and judges in their work, accredits law schools, provides continuing legal education, and works to build public understanding around the world of the importance of the rule of law.