Greater Louisville, the economic engine of Kentucky, is undergoing infusions of modern technology, investment and ideas that are creating growth like never before. It's further good news for a state already on its best economic and fiscal run ever.
The 15-county region is adding billions in diverse investment and thousands of jobs that are surging incomes and growing wealth, permanently.
In May, Site Selection magazine again bestowed Greater Louisville Inc. (GLI) with its Mac Conway Award as one of the top economic development organizations in the country. In 2022, the 15-county region reported $2.5 billion in capital investment and more than 4,600 new jobs. The majority of both funding and jobs—$2.1 billion in investment and 3,696 jobs—will be in Louisville-Jefferson County.
Regionwide, there is a rising buzz about the largest project in state history. The $5.8 billion BlueOval SK Battery Park is under construction south of Louisville on I-65 in Hardin County, with massive steel structures outlining what will be twin electric-vehicle battery manufacturing plants. They will be capable of producing 80 gigawatt hours of Ford vehicle batteries annually beginning in 2025. The plant will have 5,000 employees in 5 million s.f. of space.
Kentucky is three years into its best economic growth run ever. Total 2021-22 private-sector new-location and expansion announcements were $21.7 billion, including the EV battery plant that is Ford Motor Co.'s largest investment in its storied history. Another $2 billion in associated industrial projects by suppliers has followed, with more to come. Greater Louisville is attracting the most action.
Priming for an economic surge
Louisville Metro has a new administration headed by Mayor Craig Greenberg, elected in 2022, who brings the expertise of successful private-sector urban redevelopment in 10 cities. That began in 2007 when five former warehouses in Louisville returned to life as the 21c Museum Hotel, a new concept that relaunched downtown's West Main Street.
The city and region continue to build off Greater Louisville's five key industries: advanced manufacturing; business services; healthcare and aging innovation; logistics and e-commerce; and food and beverages. Regional leaders are savvy to the post-COVID marketplace's changing conditions, where workers like to live in an inviting urban environment but go into the traditional workplace less often.
Greater Louisville is the state's financial capital and the business, industrial and financial engine that powers Kentucky's economy.
Louisville's Stock Yards Bank is the state's largest, having acquired two others since 2021. The acquisitions have added revenue to keep up with the financial sector's two key cost items—new technology and regulatory expense—said CEO James Hillebrand. That, in turn, lets the bank keep its customer focus on convenient and effective service.
This engine "is running well and we're excited because it's just getting stronger," Greenberg said. "If folks look back on where we are today compared to where we are in several years, it's going to just be nothing short of amazing. We have a lot of really positive things going on."
Greenberg points to the Louisville healthcare industry that is investing another couple of billion dollars of growth and investment in hospitals, healthcare services and its maturing aging-care sector.
"We're investing in that particular area of downtown called the LouMed district. It's going to be our world-class center of medical education innovation."
The EV industry-related construction taking place in Hardin County—as well as in Bowling Green and Western Kentucky—presents the opportunity to develop Louisville and the surrounding counties as the car battery capital of the world.
Supply chains in multiple industries are reshoring to the U.S., and with its massive logistics muscle, low cost of living and doing business, and proven workforce quality, Greater Louisville is an obvious choice for site selectors.
In today's environment, quality of place and quality of life intersect with the speed-to-market needs of decision-makers, who must bring plans to life quickly to satisfy customers across the state, nation and world. Louisville is evolving its regional economic development cooperation to meet the business sector's demand for workforce and build-ready sites that let business decision-makers get into operation quickly.
Tools for better regional cooperation
In May, GLI launched a new website that brings regional economic development information together to serve all 15 counties of its membership. GLI President/CEO Sarah Davasher-Wisdom describes the GreaterLouisvillePartnership.com site as a one-stop shop for site selectors. The website features fact sheets, maps, property locators with individual links, and contact info for all counties.
Information gathered for the website project is about to turn into a national marketing campaign on the opportunity available at an important stage of U.S. and global economic transformation, Davasher-Wisdom said.
GLI is also helping Ford, SK and their major construction contractors find talent and suppliers, she said.
"We as a city plan to work closely with GLI and other organizations alongside of the Cabinet for Economic Development of the state to ensure that Kentucky's positive growth continues,"
Greenberg said, "and that we continue to be a preferred place where businesses want to locate, where they want to grow, where they want to reinvest, where they want to create good-paying career-path jobs. We know that Louisville and our region has a lot to offer."
Greenberg said that in his experience, having the right team in place is the key to urban economic development. In May, Greenberg appointed Pat Mulloy as Louisville Metro's first deputy mayor for economic development. Mulloy is the former president and CEO of Atria Senior Living and his Cabinet for Economic Development portfolio includes the Department of Economic Development, the Office of Housing and Community Development, Codes and Regulations and the proposed Office of Planning, combining the offices of Advanced Planning and Planning and Design Services.
Elizabethtown is preparing for growth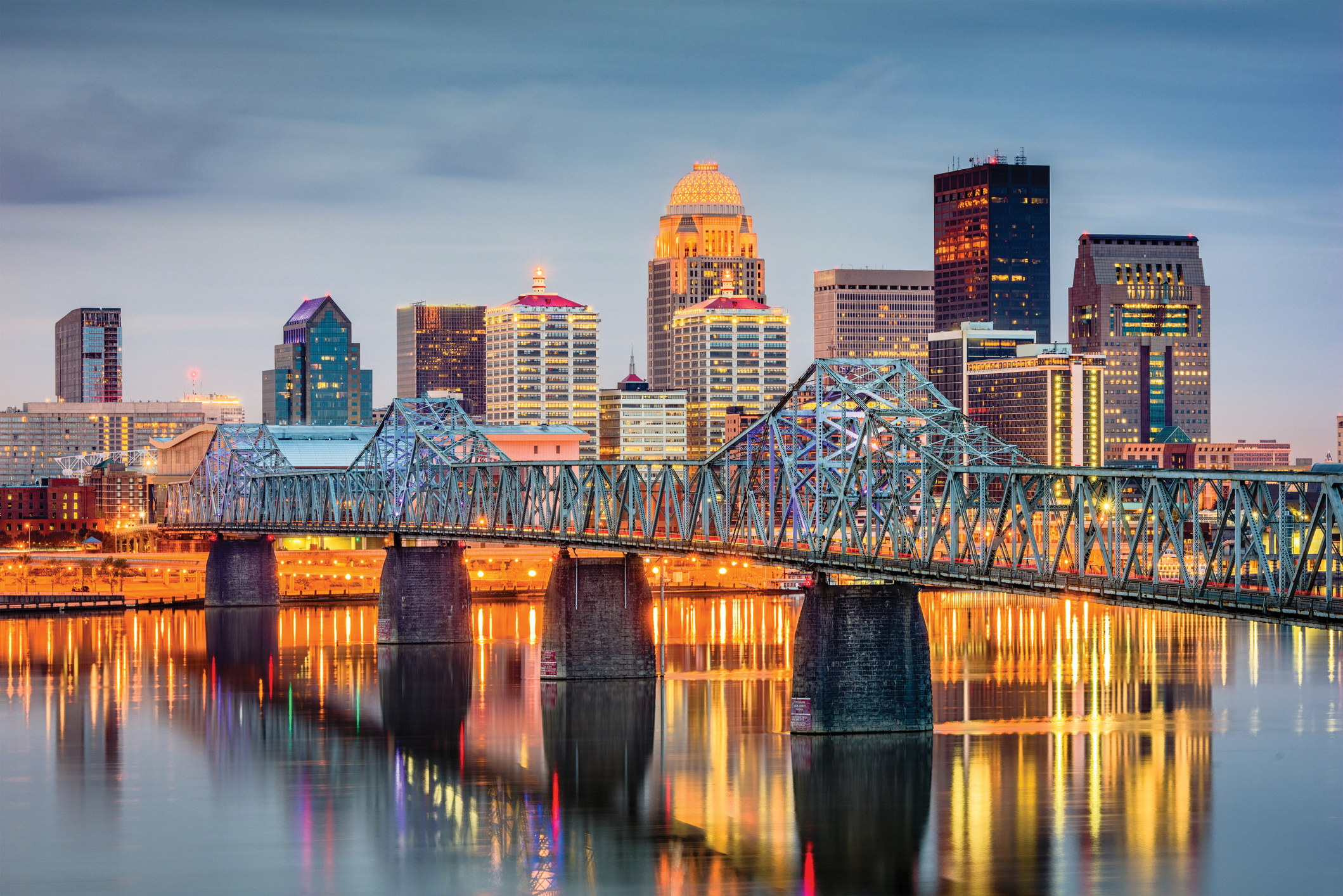 Elizabethtown—which is situated 35 to 40 minutes south of Muhammed Ali International Airport and at the nexus of I-65, the Bluegrass Parkway and the Western Kentucky Parkway—has long had a basic pitch to site selectors, said Rick Games, president and chief operating officer of the Elizabethtown/Hardin County Industrial Foundation.
"Location, location, location," Games explained.
As a frequent highway traveler for decades, Games thinks I-65 likely is the nation's busiest.
"I-65 from the Ohio River to the Tennessee line is the best section of I-65 in the country: six lanes all the way. Our neighbors to the north and to the south have not kept up."
When considering transportation, the addition of more nonstop destinations from the Louisville airport is also significant, whether to Los Angeles or to Pittsburg, Games said.
Davasher-Wisdom and Greenberg note that Louisville is taking its required steps toward providing infrastructure for Amtrak's proposed renewal of passenger rail service to the city in the next few years.
"We have great transportation access in Kentucky," said Davasher-Wisdom. "We're blessed to have UPS in Louisville, which drives a lot of business that we see along the (I-65) corridor; they locate for that."
Meanwhile, Elizabethtown has spent the past 15 years improving its quality-of-life assets.
Several multiuse projects are underway around town, including in the traditional courthouse square. The center square courthouse itself is being converted into a 25-room boutique hotel with a restaurant on the top floor. A former car dealership site is being developed into 275 living units, retail commercial and downtown parking.
The 150-acre Elizabethtown Sports Park attracts 100,000-plus visitors a year to its 12 lighted, synthetic-turf ball diamonds; 12 soccer/lacrosse fields; a pair of championship fields; event pavilions and support facilities. The main industrial park has 10,000 employees.
"All of those things are driving the commercial and industrial sector because obviously, the quality-of-life things are important pieces when companies are looking to locate," Games said.
Hardin County is seeing a surge of retail and housing projects, and the Elizabethtown city government has added a business development manager to help guide new development through the process of finding and acquiring property and navigating the permitting process.
"We're getting a lot of calls from companies in other states, housing developers and commercial developers who are really looking to locate in this market," Games said.
Ford and SK Innovation—part of the SK Group, the second largest of South Korea's industrial "chaebols" behind Samsung—are busy recruiting and will be training the 5,000 EV battery manufacturing workers they will need for skills and jobs that do not currently exist, Games said. He expects the workforce footprint for these well-paying positions to cover 12 to 15 counties in the Greater Louisville region and beyond.
This is why regionalism is the current watchword in economic development, said Kim Huston, president of the Nelson County Economic Development Authority.
What two decades ago was a buzzword today is reality. Counties and communities that in the past may have been siloed now truly work together.
"I don't have everything that a company needs (in Nelson County), but I sure hope prospects stay within the region," Huston said. The BlueOvalSK Battery Park "is a perfect example of a true regional project. All these counties around are going to benefit from it."
Picturesque Bardstown has been known for its bourbon distillery cluster for decades. The multibillion-dollar EV battery plant 35 miles away in Glendale is generating a stream of scouting trips for housing in Nelson County by management who "want to live in a community like ours and have no problem driving back and forth," Huston said, adding that some of the thousands of non-management EV workers who end up deciding to move closer to the battery park will opt for Nelson County also.
"We're all going to have the residual effect," she said. "This is going to have such an effect on an entire region of Kentucky. We've never experienced anything this big and this grand in scope. Everyone is going to be affected—for most positively—so that's exciting."
LOUMED: World-class healthcare destination
One of the newest and most ambitious plans in the region is to stand up the Louisville Medical & Education District, or LOUMED for short, the city's downtown home to four interconnected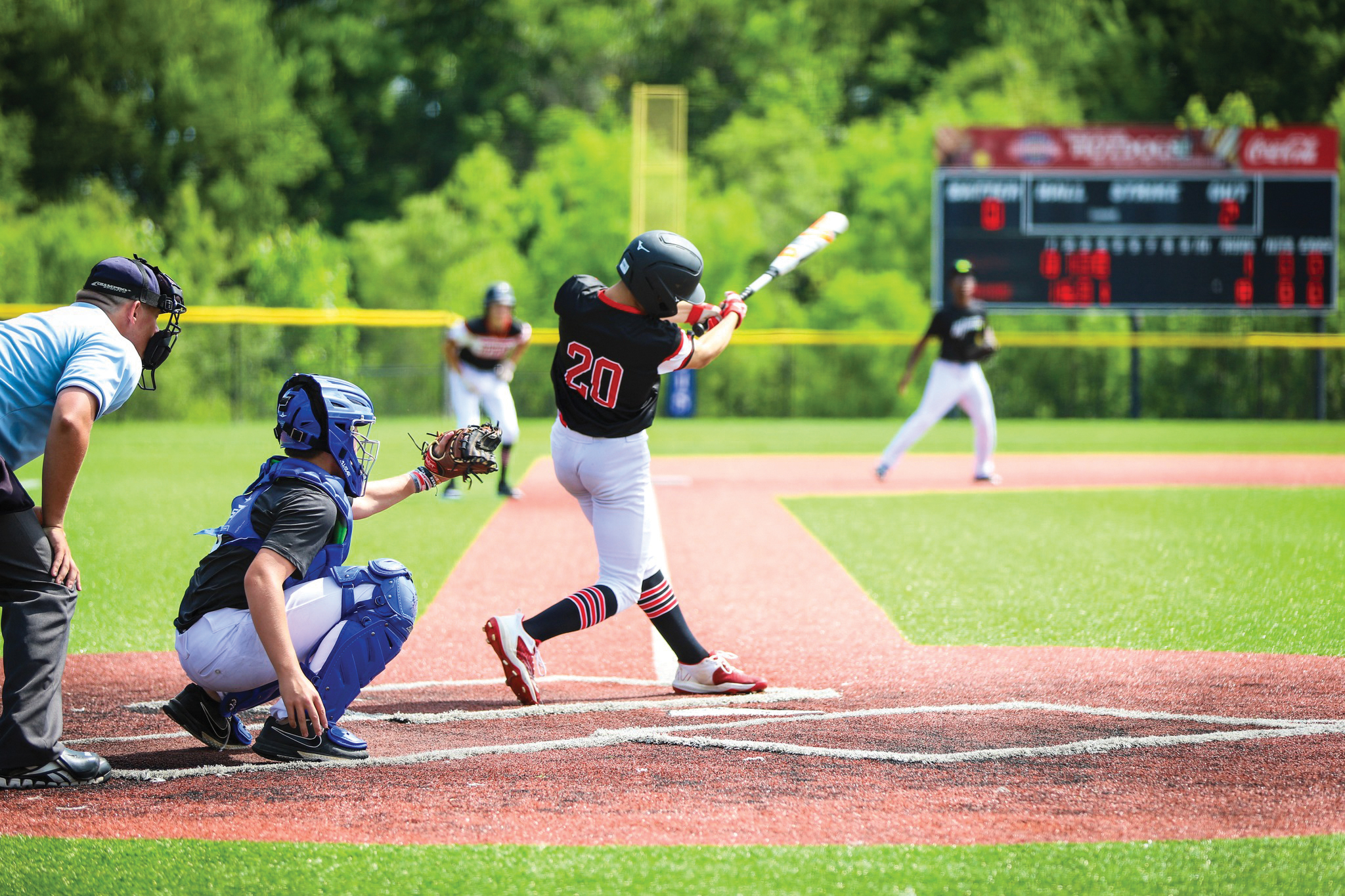 institutions: The UofL Health Sciences Center and UofL Health are anchor institutions for the project, along with Jefferson Community and Technical College and Norton Healthcare.
Together, LOUMED provides essential jobs, healthcare and education services for Louisville, the commonwealth and beyond. It comprises 22 city blocks across 250 acres, 9.6 million s.f. of occupied space in the heart of downtown, attracts over 1.5 million visitors per year worldwide and employs over 16,000 individuals with total salaries surpassing $1 billion annually.
LOUMED last fall announced its development strategy, taking its first step towards revitalizing and shaping the vital district known as the heartbeat of Louisville.
To make LOUMED a world-class destination, its partners launched their effort by conducting an in-depth economic impact report and forming a nine-person board representing each partner.
LOUMED's goal of building the medical and education district of tomorrow takes world-class urban planners and designers who have success in revitalizing complex urban districts. City Visions Associates and Gamble Associates have joined the LOUMED team and have proven successes at Rochester's Destination Medical Center, Boston's Longwood Medical Area and the Buffalo Niagara Medical Campus.
"The Louisville Medical and Education District deserves a high-quality public realm commensurate with its high-quality of care, research and education," said David Gamble, principal of Gamble Associates.
The strategic plan is designed to improve both the realities and perceptions of public safety; easier and more welcoming access to LOUMED; improved ease of circulation within the campus, both for pedestrians and vehicles; and a greener campus with areas for employees, patients and visitors to relax. The LOUMED partners are also in discussions with Block by Block to provide security and maintenance services within the LOUMED campus.
Entertainment production gains traction
Meanwhile, Greenberg is enthused about the increasing number of movies, music videos and other productions taking place in the city and nearby region.
Actor Orlando Bloom and his wife, singer Katy Perry, spent months in the area recently while he was filming "Red Right Hand" with Andie MacDowell. In early 2023, Ethan Hawke directed numerous shoots around the region for "Wildcat," a movie about writer Flannery O'Connor that stars Steve Zahn, Laura Linney and Maya Hawke. Louisville rapper Jack Harlow was nominated for three 2023 Grammys and just launched a philanthropic foundation to reinvest, uplift and support organizations aiming to better Louisville.
"Our administration is supporting the Louisville Film Commission and working with the state on many of these initiatives," Greenberg said. "We hope to redevelop the former Louisville Gardens into a world-class production studio. This is an industry that is just starting to take hold here in Louisville and throughout Kentucky, and we're going to invest heavily in it to help facilitate its growth."
That quality-of-life nugget dovetails with ongoing growth in the region's hospitality sector.
"We had record visitors and hotel occupancy for the Derby," Davasher-Wisdom reports, "and this could be a very busy summer for tourism. That's great for our retailers, our restaurants and all of our attractions."
Strong visitor numbers are important because people who visit steadily turn eventually into new residents who move to the region, she explained. "These things all tie together."
Louisville Downtown Partnership (LDP), a nonprofit whose aim is quality development by making downtown a welcoming neighborhood for everyone, is updating some of its steering principles to reflect the changing desire toward urban living and remote work, said Executive Director Rebecca Fleischaker.'
The job now is creating an environment that is exciting and attractive to investors, developers, businesses, tourists and residents, Fleischaker said. Some of this includes beautification programming, but it also includes straight-up fun.
LDP has initiated Food Truck Wednesdays, pickleball and wiffleball leagues run by the YMCA that use an undeveloped lot on West Main Street, and a Night Market on the second Thursday of the month. The Greenberg administration wants downtown streets to be more than a mode for vehicles to get from Point A to Point B; it wants them to be pedestrian and bicyclist-friendly with trees and shade and space for a pop-up vendor.
Growing tech with great intention
TechFirst is another regional economic development effort whose strategies present Greater Louisville as the choice area for tech-enabled, -supporting and -focused innovative businesses. Regional economic developers and chambers are collaborating to build a network of 200-plus top tech leaders as subject-matter experts while growing a best practices-sharing ecosystem. This will attract and retain business and talent as it grows development strategies and public policy.
TechFirst is creating active relationships with the region's education and training-sector members to ensure a robust learning community with a flowing pipeline of diverse, well-skilled talent. The quality-of-life efforts by Live In Lou will nurture this talent ecosystem. And multiple innovation hub districts around Greater Louisville are helping generate a density of tech talent that can support entrepreneurship, especially in business support services.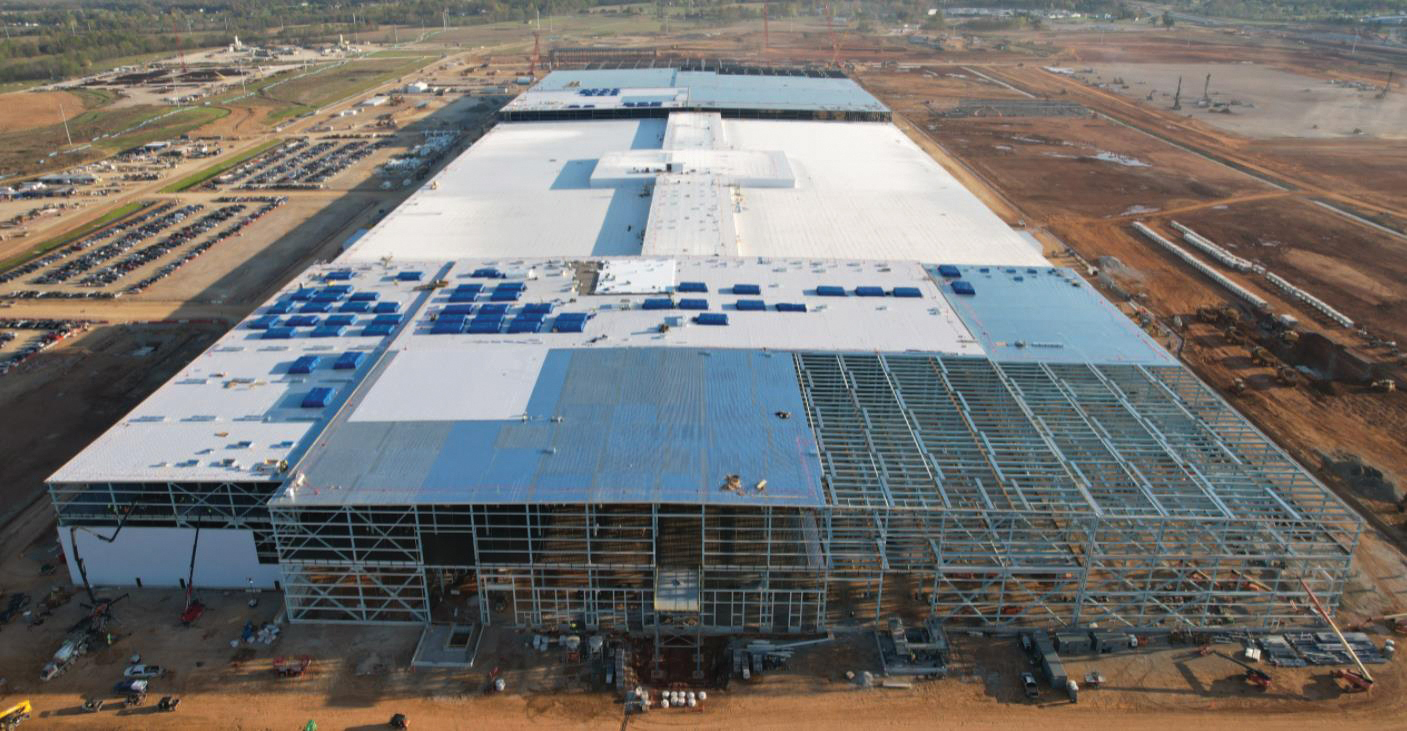 Across the region, TechFirst aims toward a recognized authentic culture that is as inclusive as it is innovation-focused, one that embraces smart city tech and data handling that can help identify social needs and contribute to solutions. TechFirst envisions fiber connectivity to all homes and business and systemic monitoring of air and noise pollution, flooding and autonomous vehicle support.
GLI is in the first of four years of structured support for TechFirst development. Meanwhile, there is vigorous activity in the nonprofit tech community.
Technology Association of Louisville Kentucky (TALK), an independent, employer-led area tech council, will be 10 years old in 2024. The organization works to create job-growth opportunities, job training, STEAM (science, technology, engineering, arts and mathematics) curricula and drive public policy.
TALK has a mailing list of 3,500 across Greater Louisville who are tech focused. An active member of the Tech Councils of North America (TECNA), TALK partnered in 2023 with others at the national level, including the Cyber Readiness Institute, TechGirlz, and Code.org. TALK worked with local and state public school leaders to embed Cyber.org's curricula for cybersecurity in high schools across the state in 2017, touching more than 3,000 students to date.
TALK advocates for legislation, most recently for action on federal data privacy and reinstating the research and development tax credit. At the state level, TALK is advocating more STEM (science, technology, engineering and math) education legislation and funding, including teacher training, alongside Code.org and other tech organizations.
TALK has a diverse list of programming and offers TechGirlz coursework virtually to middle schoolers across the country, skateboard build programs in the region, classes at the downtown magnet J. Graham Brown School, and has tech-ed offerings lined up in West Louisville at the Shawnee Park Community Center.
The TALK Cyber Security Summit for area professionals is in its seventh year. Its fifth Techfest Louisville is scheduled for Aug. 24-25 at the University of Louisville Trager Institute and The Thrive Center, presenting area business and tech professionals the opportunity to understand trends in healthcare IT, cybersecurity, broadband and 5G, emerging tech/artificial intelligence, blockchain and more. Area tech companies sponsor most events at no cost to attendees.