At all levels, schools in the 15-county Greater Louisville region are working with intention to create ever-evolving and optimal learning environments for students. New programs, facilities, initiatives and goals are setting the pace.
Along with business and government partners, these learning institutions are working to create an environment where students not only emerge work-ready but prepared to navigate life's challenges.
As the 2022-23 year wrapped up, we asked administrators in some of this region's schools to outline the year's achievements and new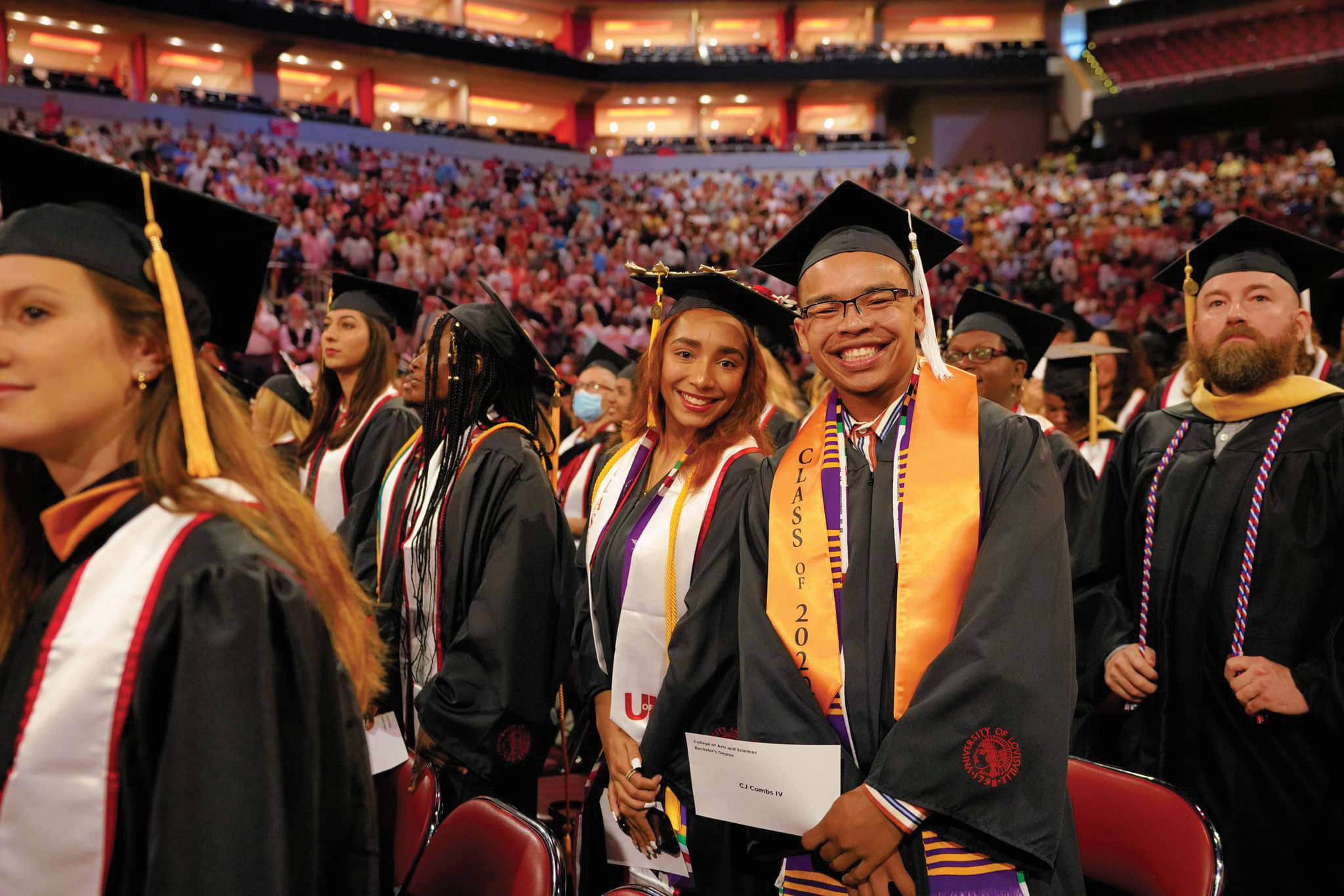 developments, and what lies ahead.
University of Louisville
University of Louisville Interim Provost Gerry Bradley said the university continues putting into effect interventions to increase student success and retention, particularly in the wake of COVID-19, which caused some incoming students to be less academically prepared for the rigors of university programming.
Last year was one of the highest years for enrollment at UofL. And first-time application deposits—a key indicator of fall enrollment—are promising for 2023-24, with about 196 more students as of mid-May, up 6%.
There's also an emphasis on removing educational barriers for Pell-eligible, first-generation and minoritized students, all of which are enrollment categories experiencing increases, Bradley said.
Meanwhile, academic support and mental health services support are also being developed to help all students thrive.
As a designated R1 research institution, UofL is only one of 146 universities in the nation with that classification. It also holds the Carnegie Community Engaged designation for its work with community partners, including those in West Louisville. UofL is only one of 79 American institutions to hold both designations, he said.
UofL is also committing millions in matching funds to the Bucks for Brains program matching public funds, with private donations for endowed new faculty positions that can result in new research advances in cybersecurity, energy, health and other areas.
The U.S. Department of Commerce recently awarded UofL $13 million to launch a new statewide manufacturing resource center called the Kentucky Manufacturing Extension Partnership. Part of the UofL Office of Research and Innovation, the center will provide research, business development, access to talent and other support that is expected to generate $150-$200 million in annual long-term economic growth statewide.
Another way in which the university supports innovation and the development of regional startup companies is through its annual Entrepreneurship Summit. The university is also part of a collaborative with nine other research universities that has received $15 million from the National Science Foundation to participate in the new NSF Mid-South Innovation Corps Hub. The Innovation Corps Hub will help translate academic research for the marketplace and foster entrepreneurship training for science and engineering researchers.
UofL is leading on the cybersecurity front as well. The university was recently chosen as the only university in the state by the U.S. Department of Defense to help shore up the nation's cyberdefense capabilities with further military research and building talent pipelines.
The university received $106 in state appropriations for deferred maintenance projects, as well as $75 million for construction of a new engineering building and $8 million approved for library expansion. Its medical school will receive $10 million and another $8 million was approved to provide a modern vivarium for a variety of research efforts. Another $2.5 million was earmarked for student housing upgrades.
New programs at UofL this year include a franchise management graduate certificate, a bachelor's program in computer science, a sales undergraduate certificate, a construction operations undergraduate certificate and coming up next year, a business of healthcare graduate certificate. A three-year strategic plan was also approved, centering around student success and retention.
Jefferson County Public Schools
The Jefferson County Public School system has about 96,000 students and more than 17,000 total employees.
Approximately 60% of students are nonwhite and 13,000 are ECE (Exceptional Child Education) students. The fastest-growing segment of the student population is English language learners, with 17,000 students representing more than 130 different languages.
JCPS Communications Manager Mark Hebert said beginning this school year, the funding formula for all JCPS schools will be based on a student "needs index," which considers factors like poverty, the number of students with disabilities and English language learners.
Hebert said a record-high 72% of 2022 graduates were postsecondary ready, meaning they're prepared for careers, college or certificate-bearing technical education.
JCPS's Academies of Louisville program provides high school students an opportunity to graduate with industry credentials, certificates, credit hours or work experience in fields like healthcare, finance, culinary, education, STEM, IT and skilled trades. Last year alone, more than 16,000 students graduated from the Academies, Hebert said.
As for new construction, JCPS opened two new schools in 2022, with plans to open two more in the coming school year. In fact, there are plans to open a total of 23 new schools in the next 10 years as part of the district's Future State plan.
In summer 2022, more than 10,000 students were enrolled in summer programming and district officials expect about the same number this summer, Hebert said.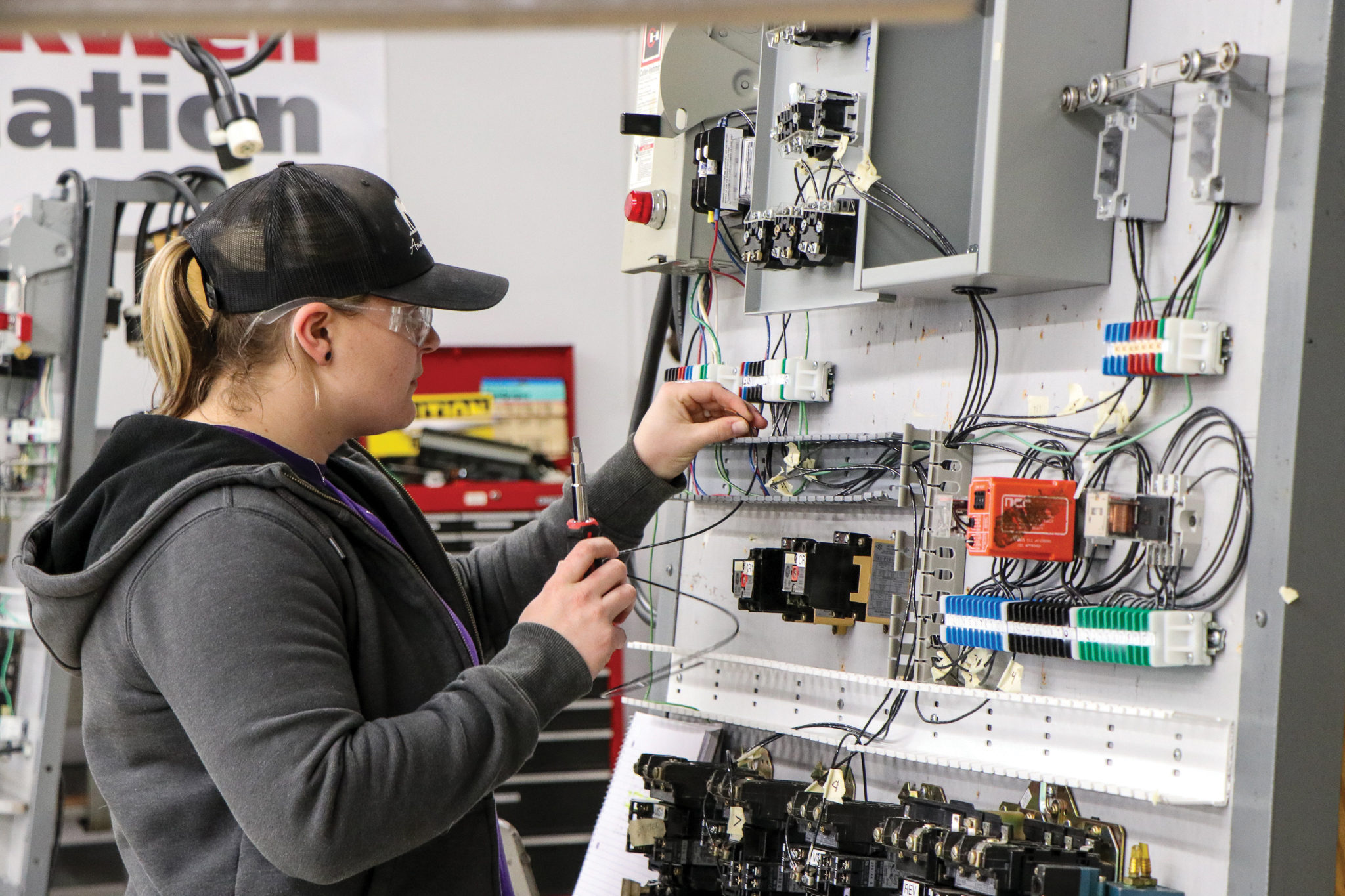 The district is also proud of its commitment to technology access for its students.
"We are one of the first large, urban school districts in the country to make devices and internet access available to every student," Hebert said.
Another source of pride is that all the district's high schools have graduation rates above 80%— the first time the school system has achieved that milestone. The overall graduation rate of 85.6% is also an all-time high, he said.
And starting in the 2023-24 academic year, all students will have the opportunity to attend a school close to home for the first time since the 1970s.
Louisville Collegiate School
Founded in 1915, co-ed independent day school LCS is divided into Lower (K-4th), Middle (5-8th) and Upper (9-12th) schools, each with its own administrator and core faculty.
According to its website, 100% of students who graduate from the private school attend college, and 27% of students identify as a person of color.
U.S. News & World Report lists LCS enrollment at 568 with a student/teacher ratio of 6:1.
Earlier this year, the Middle School robotics team attended the World Robotics Competition in Houston.
Jefferson Community and Technical College
Jefferson Community and Technical College system has 2,052 students enrolled at campuses in Jefferson, Shelby, Carroll, Bullitt, Gallatin, Henry, Oldham, Owen, Spencer and Trimble counties.
JCTC's website shows in fall 2022, there were 12,052 students enrolled. Of those, 38% (4,580) are high school dual-credit students, more than 200 are veterans, and 406 are taking an English Language Learner course. In all, there are more than 75 countries and more than 40 languages represented among students.
Thirty-eight percent of the students are under age 17; 37% are age 18-24; and 25% are over 25.
JCTC offers over 50 programs, ranging from aviation maintenance technology to cosmetology to medical information technology.
A Workforce Solutions Team connects the Greater Louisville community to resources JCTC provides to strengthen skills of the existing workforce and support community development initiatives regarding workforce development.
Archdiocese of Louisville
The Archdiocese of Louisville oversees 48 elementary and high schools across seven counties, with 39 schools in Jefferson County.
Enrollment for the most recent school year was 18,343 for pre-kindergarten through 12th grade, the second consecutive year in which enrollment has increased.
Highlights from this year include receiving awards and accolades that include a Catholic Education Foundation Innovation Award bestowed on five elementary school teachers for their innovation and creation in learning toward student achievement.
In addition, St. Athanasius School and St. James School in Elizabethtown received the Purple Star Designation, honoring schools showing a major commitment to serving military-connected students and families. Ascension Elementary School received the U.S. Department of Education Green Ribbon Award for its demonstrated commitment to environmental education.
Mary Beth Bowling, the superintendent of schools for the archdiocese, said STEAM (science, technology, engineering, arts and math) and STEM (science, technology, engineering and math) programs are being implemented in many schools. Holy Cross High School recently sought STEM accreditation with Cognia, joining already accredited Mercy and DeSales.
"Presentation Academy has started a Pathways program to explore career opportunities," Bowling said. "Many schools are also implementing the 'Step-by-Step' stewardship program, which partners elementary grade levels with various community agencies to develop their capacity to understand the need for service at all levels, from K-8 and into high school."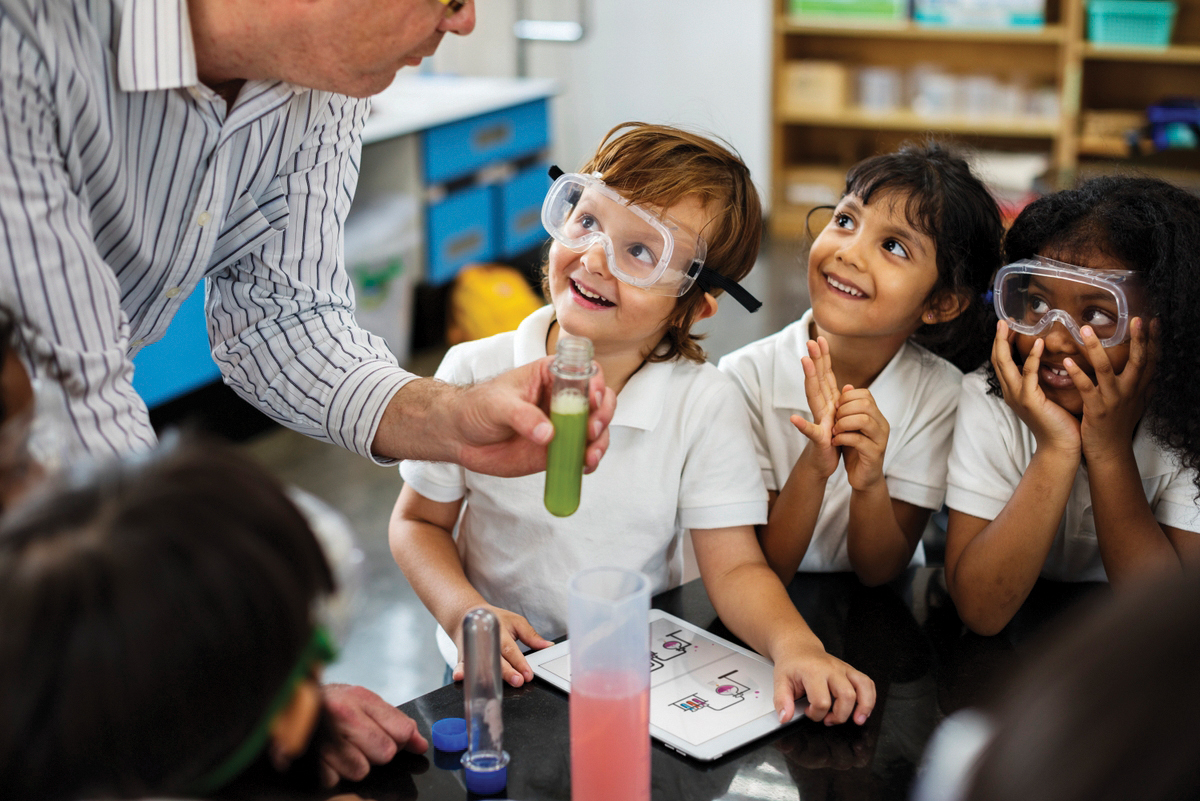 A new preschool building was in the final phase of construction in mid-May at St. Bernard School, and a playground designed to support disabled students was recently completed at Holy Trinity School. A new Parish Center at John Paul and St. Agnes are complete, and St. James in Louisville underwent a gym renovation.
In addition to new teachers hired, nine new principals will join the system in the coming academic year.
"As far as next year, we are always about improving the student experience," Bowling said, adding that a robust professional learning program seeks to support teachers in their work, with several academic, art and athletic camps offered for students.
Bellarmine University
Bellarmine University is an independent, private liberal arts institution with 179 full-time faculty, 88% of whom hold a Ph.D. or the highest degree in their respective fields. The student/faculty ratio is 12:1, with an average class size of 20.
Its roughly 3,100 students hail from 43 states and 26 countries and can pursue undergraduate programs in arts and sciences, business, education, communication, environmental studies, nursing and health sciences. Earlier this year, Bellarmine announced that its new Doctor of Nursing Practice – Nurse Anesthesia program has been fully accredited and is now accepting applicants.
With diplomas in hand, 98% of Bellarmine graduates either accept a job or continue their education within six months, with 74% opting to stay in Louisville and 95% working in their chosen fields of interest.
A new strategic initiative unveiled this spring, Bellarmine Forward, focuses on fostering career-ready graduates who are prepared for life; community engagement; a commitment to be equitable and inclusive; and offering the best return on investment regionally through small class sizes, student-support offerings and other means of learning and engaging.
Bellarmine Forward is also strengthening academic programs in high-demand career fields and expanding workforce development and community engagement partnerships, including those with Norton Healthcare, Jefferson County Public Schools and Louisville Catholic Schools.
Elizabethtown Community and Technical College
With about 6,500 in-person and online students as of fall 2022, Elizabethtown Community and Technical College is just one component of the Lincoln Trail region working to foster great partnerships and great people working toward a great future, says ECTC President/CEO Juston Pate.
Graduation percentages, retention and success rates are climbing, as the college has awarded more credits in the past two years than ever before, he said, with about half transferring and the remainder entering technical programs channeling directly into the workforce.
Following the announcement that BlueOval SK would locate its $5.8 billion battery manufacturing facilities for Ford Motor Co. in nearby Glendale, a groundbreaking was held in April for the ECTC BlueOval SK Training Center in Glendale. The training center will support battery knowledge, roles and skills, training employees in SK On's proprietary technical, quality and manufacturing processes in virtual-reality labs, an industrial maintenance lab, work-simulation lab and ergonomics techniques classrooms.
BlueOval SK Battery Park will employ 5,000 workers, who will need this vital training.
"To me, it's the ultimate example of what happens when industry, education and government work together to solve an issue," Pate said. "We have such a tremendous opportunity with the investment provided through the BlueOval SK Battery Park that we wanted to make sure all the pieces were in place to support the community and the partners in fully maximizing this potential. ECTC BlueOval SK Training Center is that kind of project."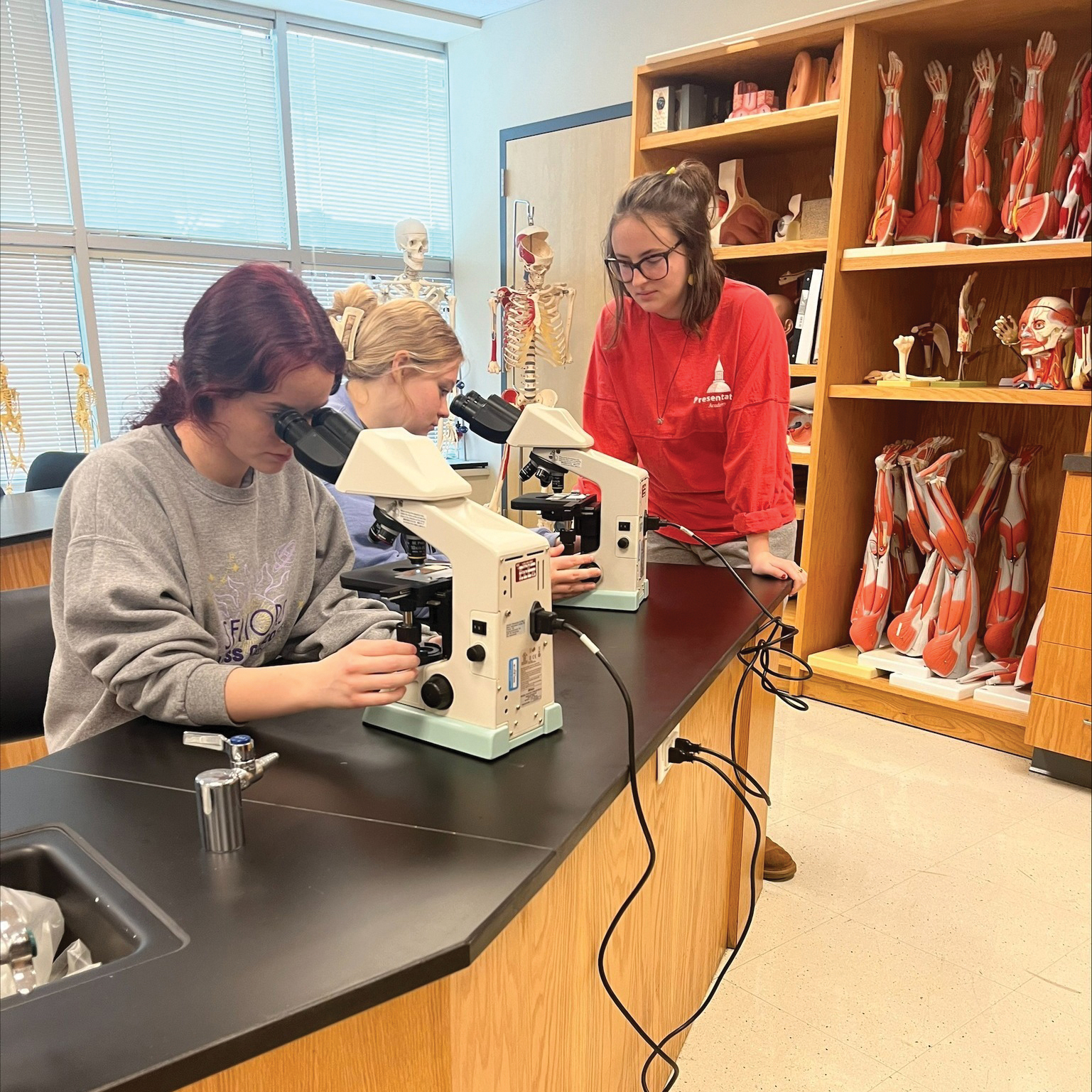 In other developments at ECTC:
• Last year, grant-funded projects developed in support of workforce development included Gearing Up for Manufacturing, which focuses on the shortage of qualified job seekers in the region's growing advanced manufacturing sector.
• In 2022, $16.5 million was included in the state budget for the initial renovation phase of the Occupational Technical Building at ECTC, which was built in 1965. Another $9 million was allocated for new technical programs at the ECTC Leitchfield campus.
• A growing partnership called Family Scholar House works to remove barriers to postsecondary education for students via technology assistance, emergency financial assistance, food assistance and more. An on-campus Elizabethtown office at the Student Services Hub offers tutoring, a multicultural center and clothing closet.
• The University Center is expected to open later this year, offering in-person classes in high-demand bachelor's and master's degree programs from four-year universities on ECTC's campus. The programs complement ECTC's degree options, enabling students to complete an associate degree through ECTC and transfer to a University Center partner institution to complete their bachelor's degree.
Sullivan University
With locations in Louisville, Lexington, Fort Knox and Louisa in addition to online offerings, Louisville-based Sullivan University has colleges of study that include allied health, business and technology, hospitality studies, legal studies, nursing, pharmacy and health sciences.
A host of certificates and diplomas are offered, from cybersecurity and software developer certificates to pharmacy technician and business administration diplomas.
Within Sullivan's College of Business and Technology, a Cannabusiness Studies Certificate enables students to gain insights on the legal cannabis industry, including retailing, manufacturing, sales, supervision and supply chain management, as well as social, legal, psychological and economics issues surrounding the industry.