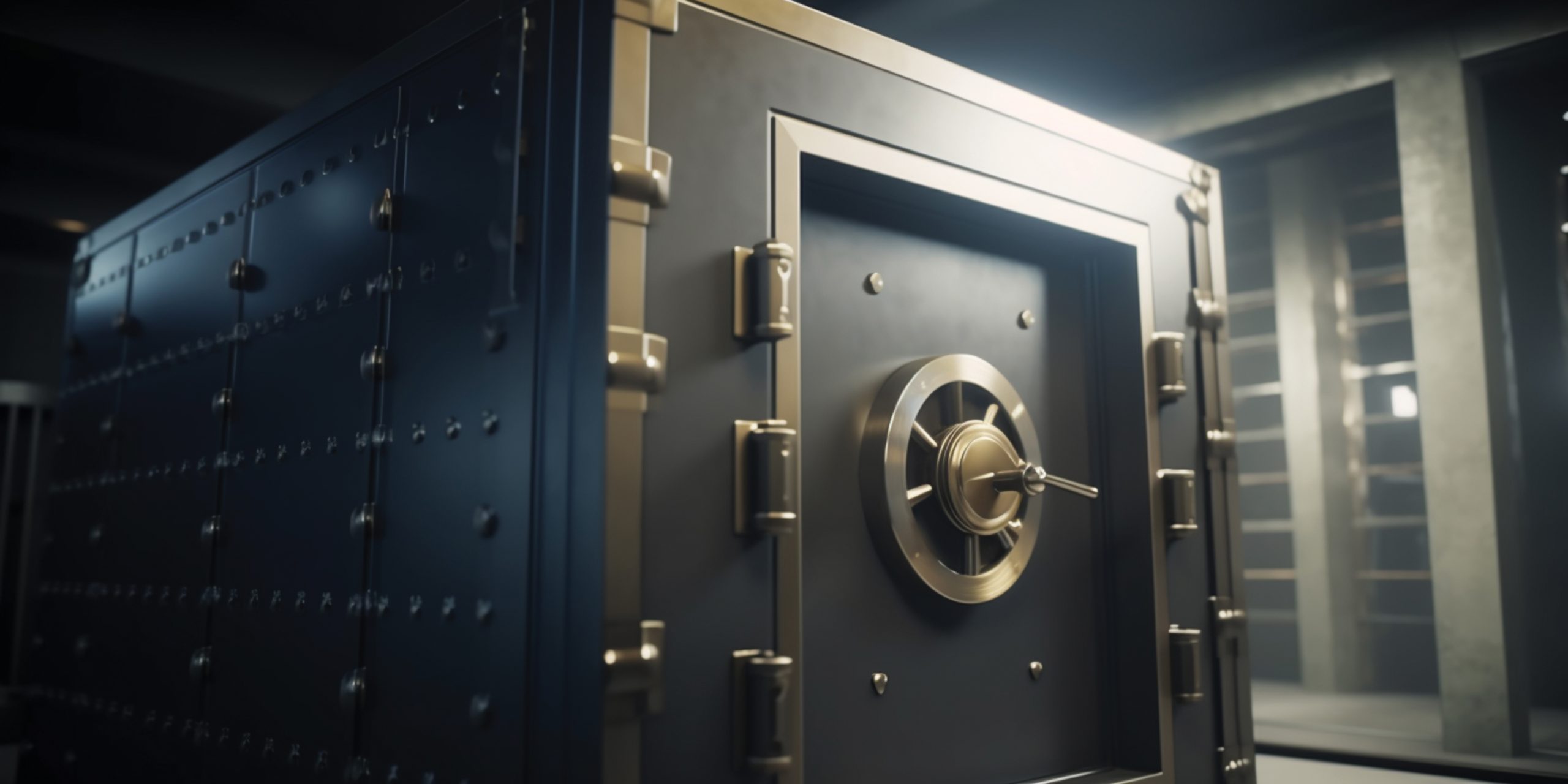 Following two years of no bank closures and four in 2020, three U.S. banks have already failed this year according to the FDIC: First Republic Bank in San Francisco, Signature Bank in New York City and Silicon Valley in Santa Clara, Calif.
Only three Kentucky banks are listed by the FDIC as ever having collapsed, with the most recent being Louisa Community Bank in 2019.
Bankers across Kentucky say their institutions are strong, pointing to policies, processes and new technologies that are helping ensure that customers are safe not only putting their money in their accounts, but also their trust.
Why they're safe
Ja Hillebrand is chairman/CEO of Louisville-based Stock Yards Bank and he has every confidence in not just his banks, but his peers'.
"The banking system is very strong," Hillebrand said. "I think when you look at profitability and capitalization, even liquidity, asset quality, loan quality, it's probably as good as it's ever been. I think that's probably the case with most of the banks in Kentucky."
Hillebrand said the collapsed banks making headlines this spring were very niche and lacked diversification. They were lending money to startups and venture capital firms, perhaps hoping to invest as much as to lend.
"They were reaching, in my opinion, to get a little more return than the maturity on their securities portfolio," he said, adding that well-run, conservative banks have core deposit franchises with lower liquidity risk.
Fifth Third Bank Retail Executive for Kentucky and Senior Vice President Kristel Jensen said 60% of total deposits in Kentucky are FDIC insured. In addition, a limited sector concentration risk is maintained in areas like healthcare, manufacturing and professional services, a recipe for a less risky portfolio.
Another important data point, she said, is that household growth for Fifth Third Bank exceeds the U.S. population: 3.1% across the bank's total footprint, compared to the 2022 U.S. Census's 0.4%.
Jensen said that to earn trust in all lines of business, Fifth Third seeks to improve the well-being of communities served, where its customers and employees live and work.
"Momentum banking" is one customer-focused example, she said, with features like "early pay" that allow up to two days of advance payment for direct deposit, tax refunds and gig-work payments.
"Being able to do that for our customers really continues to earn that trust from them," Jensen said.
Another example is a holistic banking approach in which banking team members in commercial banking and other departments work with experts to glean the most accurate and up-to-date information to help guide decision-making and advice.
Traditional Bank Chief Operating Officer Asa McCracken said Traditional—which has been in operation for 120 years and seen steady growth year over year for decades—also uses a holistic approach to foster strong relationships.
To help build trust, Traditional Bank employees are empowered to make decisions, treat people fairly and be flexible when situations warrant, he said. Oversight and accountability as well as conservative management practices also play strong roles in ensuring the bank's safe and efficient operation.
"We work with numerous outside auditors throughout the year to test our controls and verify that they are working as intended," McCracken said. "We have staff dedicated to reviewing our practices to make certain we are always compliant with all rules and regulations. The bank is very well-capitalized and we are recognized by the nation's leading bank ratings firm as a top-performing financial institution, which means we're ready to grow businesses and position owners for long-term success."
Loan quality, lack of past-due loans and loan losses, and an extremely strong "rainy day fund" spell success—and trust—at Bank of the Bluegrass, Lexington-based CEO Bill Allen said.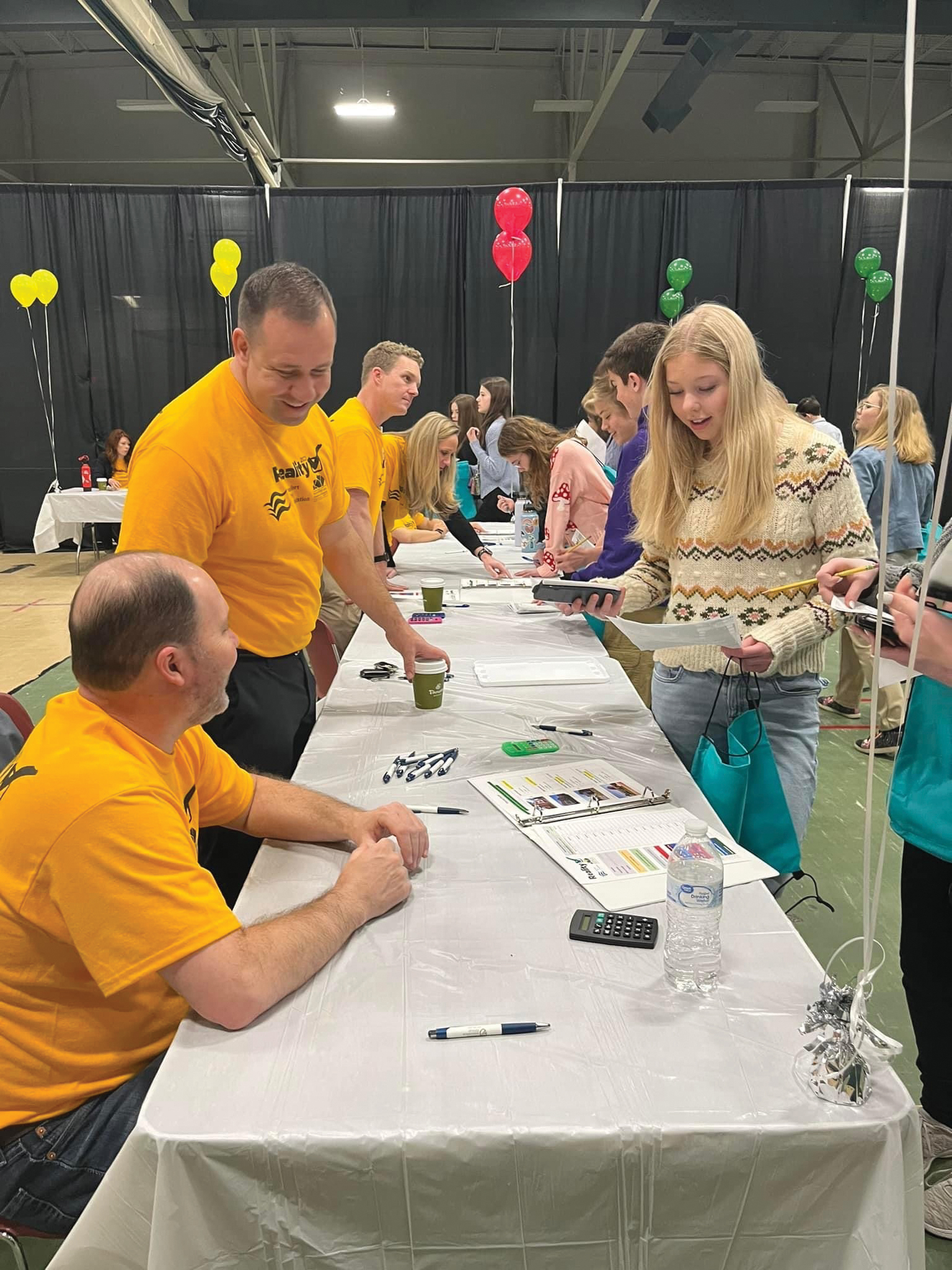 Customer relationships both new and old dominate the focus here.
"We believe in our team when it comes to our customers. We do everything we can to help them along the way and I think that's very important," he said.
Bank of the Bluegrass has local phone operators answering calls without the automated systems and outsourcing that others may use, Allen said.
"We believe we have best-in-class technology as well, so you sort of get the best of both worlds in our opinion, and we're really proud of that," he said.
German American Bank Market President Jason Adler, who's based in Louisville, said the practices that have helped strong banks during past economic cycles will remain effective.
"A few of those are sound asset-liability management practices; keeping a strong focus on credit quality by staying in touch with our loan customers regularly; performing portfolio stress testing; and following recommendations from regulatory agencies to strengthen our soundness," he said.
At Central Bank, Chairman/President/CEO Luther Deaton said relationship development is also the cornerstone of trust-building, with staff who genuinely care.
"Our customers know they can pick up the phone and talk to a real person located near them on the other end. That kind of service can be invaluable when you're dealing with a major life event or uncertainty in the market," he said.
Tech investments boost convenience, security
With the mechanics of their operations running smoothly, Kentucky bankers are investing in new technologies that enhance the customer service experience and safeguard customers' privacy and security.
Deaton says there's a misconception that emphasizing relationships means a lack of modern advances. Not so.
"That's not the case at all, and we've struck a great balance between relationship banking and technology," he said. "We encourage our customers to take advantage of the technology we have available for them. We offer everything from apps designed for convenience banking to technology designed to help detect and prevent fraud. We want to make sure our customers have access to the tools that help support their financial lives, all while knowing we are a phone call or visit away if an issue arises or they simply need advice that those tools are unable to provide." McCracken said at Traditional Bank, technology has changed business practices, improved transparency and access to services.
"We offer a plethora of digital tools that give customers the flexibility to do their banking at their own pace," he said. "There are, of course, risks when you do business online, but we employ all manner of tools to defend our customers against cyber threats."
John Gohmann, regional president for PNC's Lexington market, said PNC is guided by customers' banking preferences, such as how much or how little they'd like to use technology or conduct in-person transactions.
The continued pace of customers' technology adoption has brought new solutions and security measures to the fore, including a product for healthcare organizations that can identify claims likely to be rejected and flagging details needing correction.
Last year, PNC launched an on-demand pay solution enabling corporate clients to allow employees to access earned wages without waiting until payday, and its 2021 Low Cash Mode launch provided customers with account transparency and more options when they're short on funds.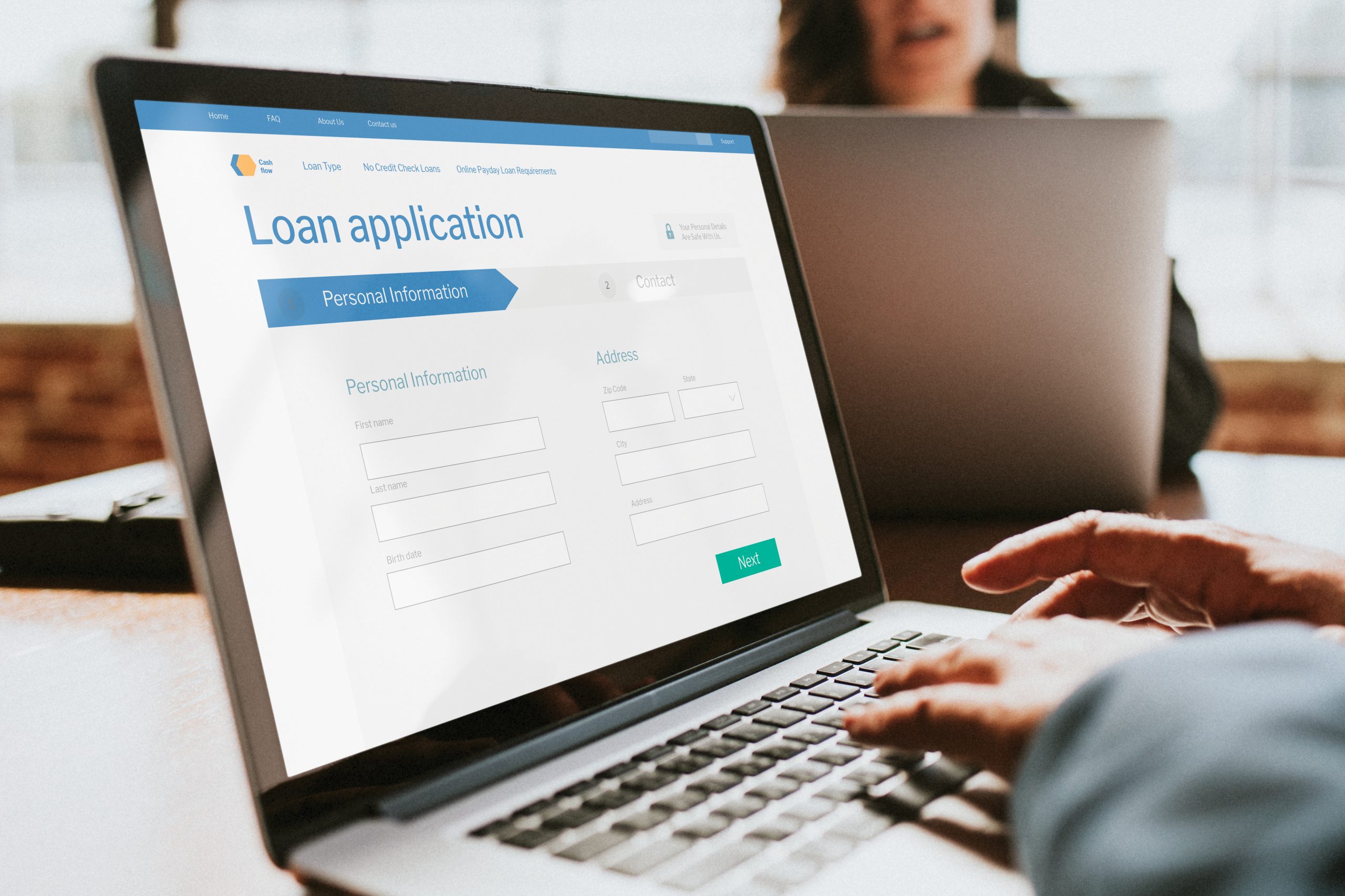 Adler said that at German American Bank, clients in many cases interact with staff almost exclusively in the digital realm. Still, he said, in-person or verbal interactions remain meaningful.
"This change in client preferences has required us to provide more options to meet customer expectations," he said. "Clients want more features online and mobile, like digital loan applications and account openings, and digital payments options like Zelle. We have also increased our utilization of social media to ensure we are staying in touch with our clients and communities."
Tablets in German American Bank branches enable fast, secure document review and signing, there are self-service options for standard banking transactions and an option to have virtual meetings with bankers.
"AI has many uses in banking already, and it will undoubtedly have an even greater impact in the future," he said. "AI will allow German American to more clearly understand customers' needs and provide customized financial solutions unique to each individual and business."
Hillebrand said Stock Yards Bank has embraced new technologies for some time and predicts AI and other innovations protecting assets and investments will continue to grow.
Even today, customers can set different reminders for bill payment, low balance notifications or suspicious account activity, he said. And while it won't replace human scrutiny, blockchain technology has uses in loan underwriting to assist in credit analysis and decision-making, he said.
"We utilize technology for our customers' protection as well as ours," he said. "It allows them to do business easily when they want that convenience."
Fifth Third's Jensen said that as new technologies emerge, the bank is focusing on ensuring a customer focus. Some may want a face-to-face meeting, while others prefer the convenience of not having to visit a financial center in person.
Regardless, she said, bankers must ensure that mobile banking apps are easy to use, work as intended and ensure customers that their information is safe.
Investing in communities
Strong Kentucky banks can also be good community partners, not only helping clients succeed financially, but doing good works themselves and investing in neighborhood growth.
McCracken said all Traditional Bank staff are encouraged to be active partners in the communities they serve, offering paid time off to volunteer for charitable groups.
"Building strong communities is everyone's job and we take that very seriously," he said. "We know that a rising tide lifts all boats and we are committed to doing our part to develop strong communities and economic opportunities wherever we do business."
Fifth Third has made recent investments in the Russell neighborhood of Louisville, one of nine neighborhoods included in a $180 million investment announced about two years ago to support and revitalize communities that have historically experienced disinvestment. This support includes increased lending and investment opportunities, connecting communities with branches and team members who live in these communities.
Gohmann said PNC is characterized as a national Main Street Bank, meaning one of the country's biggest banks' resources can create meaningful impact to local communities. PNC staff collaborate extensively with nonprofits statewide to maximize reach, and grant and charitable funding are deployed in areas with the potential for the greatest impact. Efforts are underway to develop and rehab affordable housing, with over $286 million invested in Kentucky affordable housing via Low Income Housing Tax Credits, creating nearly 3,500 residential units.
The PNC Foundation distributes grants, charitable sponsorships and employee volunteerism, Gohmann added, including its PNC Grow Up Great multiyear initiative, which is investing $500 million to help prepare children birth through age five for future success.
Hillebrand said Stock Yards Bank fills a vital role in the community by donating millions financially and through employee volunteerism.
"Community service is not just about dollars, it's about being people who help," he said.
For example, Stock Yards' back-to-school event in West Louisville gave away 5,000 backpacks filled with school supplies for students kindergarten through fifth grade.
Deaton said a founding principle at Central Bank—open since 1946 and named one of the Best Places to Work in Kentucky for the 16th time—is to be a community pillar in good times and bad.
A robust giving program was formed years ago to support a variety of community betterment organizations, he said.
"We do this because we know when we can help those around us succeed, we will share in that success as we are their fellow community members, friends and neighbors," he said.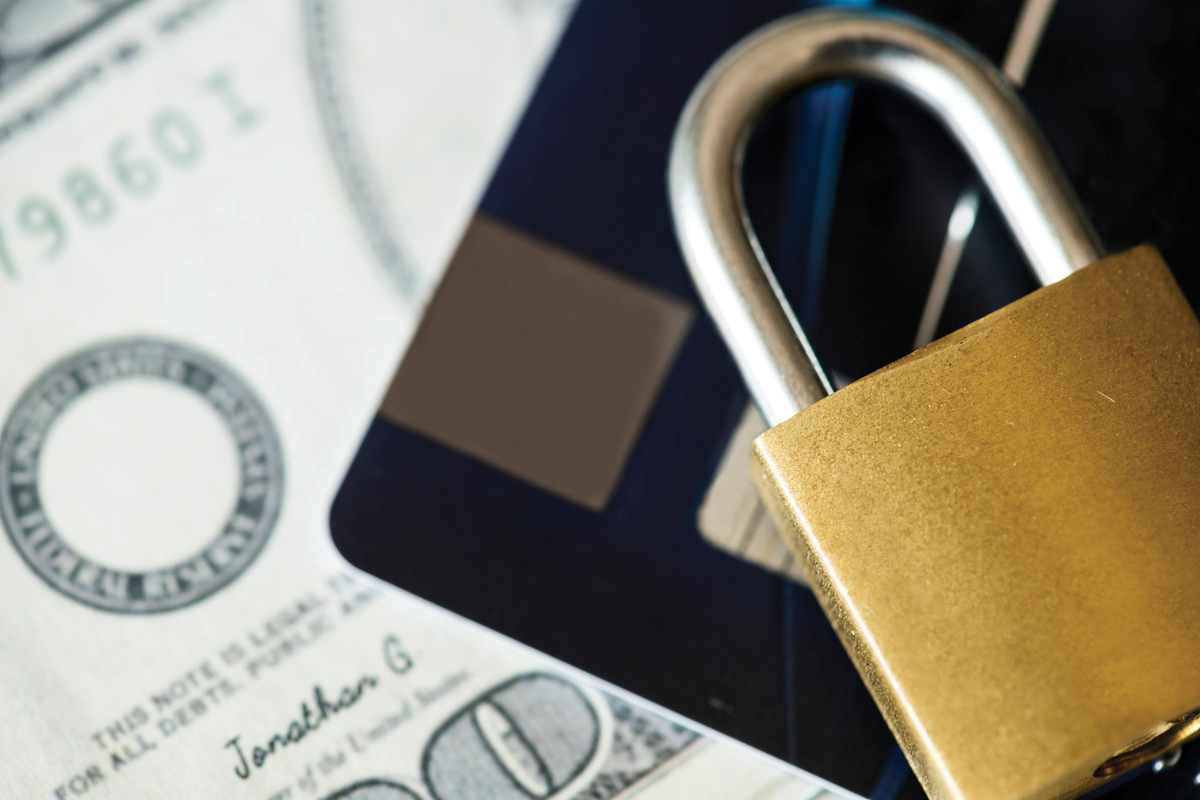 At German American, community investment decisions are locally made within each market, Adler said. The primary focus in Louisville has been to address housing needs for marginalized and underrepresented groups in partnership with New Directions Housing Corp. and The Housing Partnership, with monetary investments and participation in events benefitting local residents. Bank associates also hold membership on both organizations' governing boards.
At Bank of the Bluegrass, funds and volunteer hours are consistently donated by the bank and its employees. Allen said the bank strives for continuous improvement and to provide the best possible customer service for customers. The goal, he said, is not necessarily to get bigger, but to try to take good care of current customers while attracting new ones.
"We think that things will work out and obviously they have over the past 50 years," he said. "We're excited about the next 50, that's for sure."