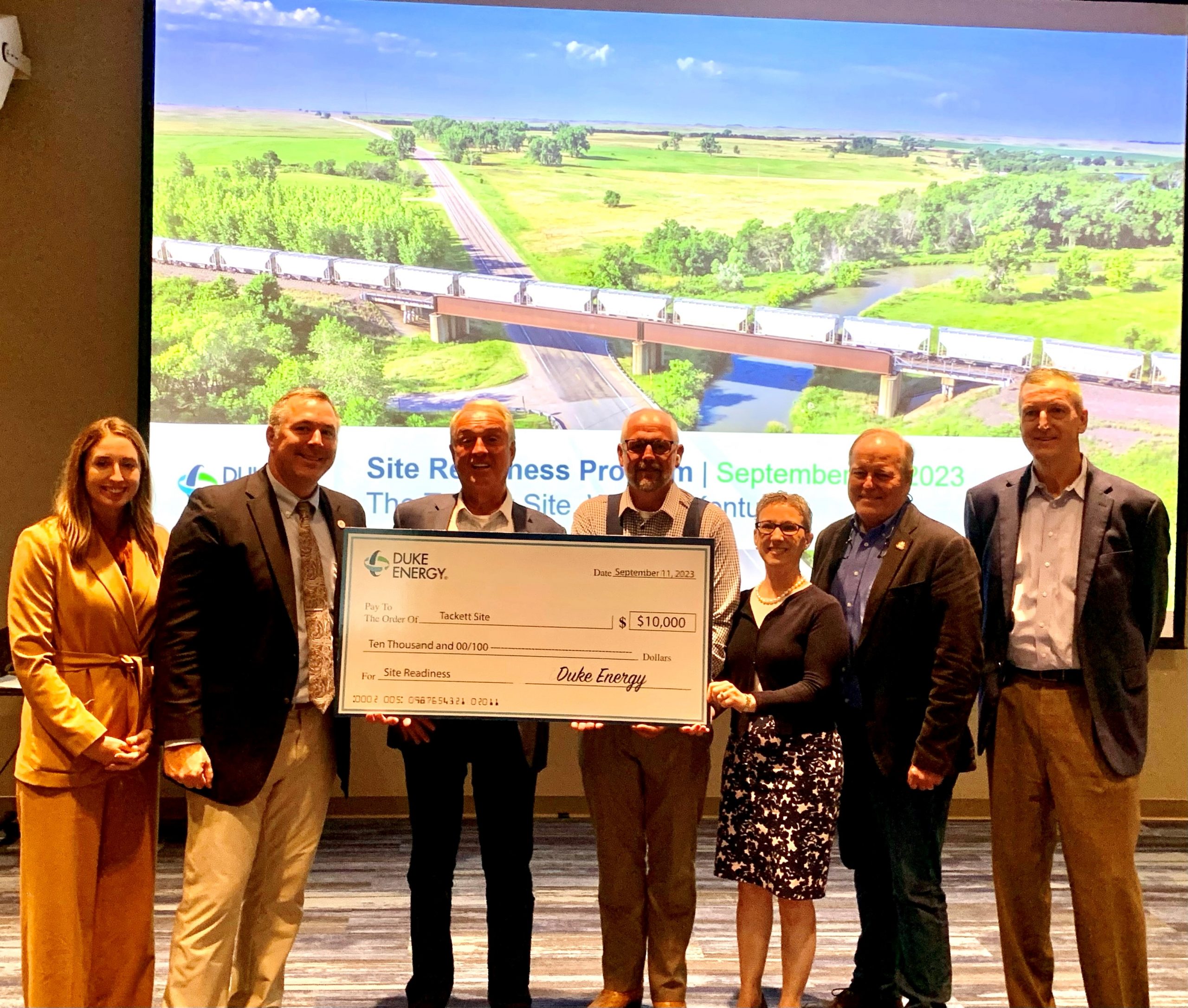 CINCINNATI — Duke Energy has selected two properties in the Greater Cincinnati region for inclusion in the company's 2023 Site Readiness Program, which identifies, evaluates, and improves high-potential business and industrial sites for economic development. It also markets these properties nationally to companies seeking to expand or relocate their operations.
Since 2010, Duke Energy's Site Readiness Program has resulted in $2.5 billion in capital investments and 5,010 new jobs for Ohio and Kentucky, attracting companies to the region, such as Nestle Purina, Coca-Cola, Carvana and Shape Corp.
"The Duke Energy Site Readiness Program ensures our communities have the resources and support they need to spur future economic development," said Amy Spiller, president of Duke Energy Ohio and Kentucky. "By collaborating with regional partners, we're helping bring new jobs and capital investments to Ohio and Kentucky."
Duke Energy works with consultant Site Selection Group and local engineering firm Bayer Becker in the Greater Cincinnati region. It also partners closely with REDI Cincinnati and BE NKY Growth Partnership, as well as with local community governments and other utilities.
The Ohio and Kentucky sites receiving grants under the 2023 Site Readiness Program include:
The Atrium at I-75 Site – Located at 5880 Cincinnati-Dayton Road in Liberty Township, a new interchange is expected to increase access and create opportunities for growth in the region.
The Tackett Site – 200 acres located at 13360 Dixie Highway, which falls on the line between Boone and Kenton Counties.
For 19 consecutive years, Duke Energy has been recognized as a top utility for economic development by Site Selection magazine. In 2022 alone, Duke Energy's economic development efforts contributed to $23 billion of capital investment and 29,000 jobs across the six states it serves.
Duke Energy Ohio and Kentucky
Duke Energy Ohio/Kentucky, a subsidiary of Duke Energy, provides electric service to 900,000 residential, commercial and industrial customers in a 3,000-square-mile service area and natural gas service to 550,000 customers in a 2,650-square-mile service area in Ohio and Kentucky.
Duke Energy (NYSE: DUK), a Fortune 150 company headquartered in Charlotte, N.C., is one of America's largest energy holding companies. Its electric utilities serve 8.2 million customers in North Carolina, South Carolina, Florida, Indiana, Ohio and Kentucky, and collectively own 50,000 megawatts of energy capacity. Its natural gas unit serves 1.6 million customers in North Carolina, South Carolina, Tennessee, Ohio and Kentucky. The company employs 27,600 people.
Duke Energy is executing an aggressive clean energy transition to achieve its goals of net-zero methane emissions from its natural gas business by 2030 and net-zero carbon emissions from electricity generation by 2050. The company has interim carbon emission targets of at least 50% reduction from electric generation by 2030, 50% for Scope 2 and certain Scope 3 upstream and downstream emissions by 2035, and 80% from electric generation by 2040. In addition, the company is investing in major electric grid enhancements and energy storage and exploring zero-emission power generation technologies such as hydrogen and advanced nuclear.
Duke Energy was named to Fortune's 2023 "World's Most Admired Companies" list and Forbes' "World's Best Employers" list. More information is available at duke-energy.com. The Duke Energy News Center contains news releases, fact sheets, photos and videos. Duke Energy's illumination features stories about people, innovations, community topics and environmental issues.