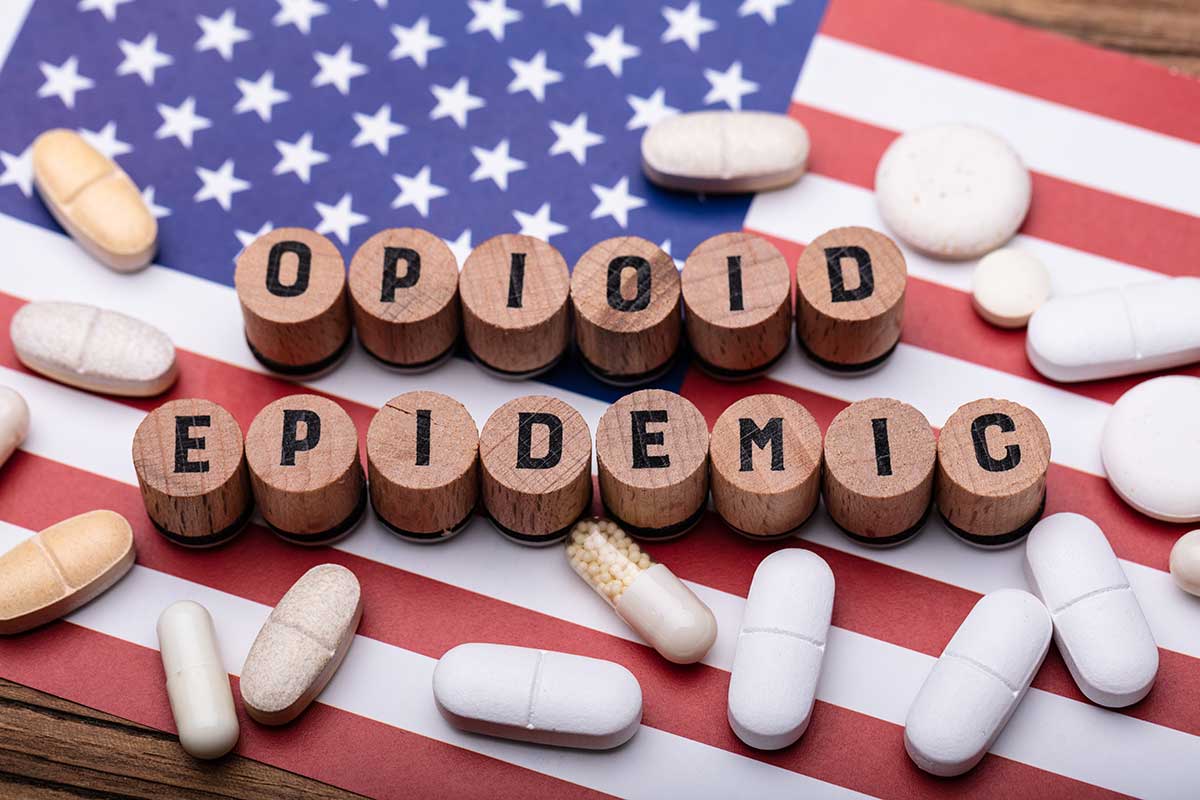 LOUISVILLE, Ky. — Mayor Craig Greenberg announced the formation of a dedicated advisory board tasked with overseeing the distribution of funds from the landmark opioid settlement. The board represents a significant step to ensuring the funds are allocated wisely and effectively to address the opioid crisis that has affected countless lives in Jefferson County. 
"The opioid epidemic has ravaged communities, families and individuals, causing widespread devastation and loss," Mayor Greenberg said. "The settlement funds represent an opportunity to provide much-needed resources to immediately save lives, support prevention, treatment, recovery, and other critical initiatives aimed at alleviating the opioid crisis."
To ensure the transparent, equitable and impactful distribution of these funds, Mayor Greenberg has appointed individuals with both lived experience and professional expertise in serving the community to form the Opioid Settlement Distribution Advisory Board.
Individuals appointed to the board are:
Connie Mendel, the city's Interim Chief Health Strategist, who shall act as chair;
Dr. Inder Singal, the city's Interim Medical Director, who shall act as co-chair;
Nicole George, the Deputy Mayor of Public Health and Services;
Philip Baker, Metro Council District 6, representing Louisville Metro Council;
Dr. Mariya Leyderman, licensed clinical forensic psychologist and executive administrator-chief psychologist at the Louisville Metro Department of Corrections, representing the behavioral health community;
Lee Zimmerman, CEO of KidzClub, uniquely focused on the needs of children, youth, and families;
Adria Johnson, president and CEO of Metro United Way, uniquely focused on building community resilience and addressing the root causes of substance use;
Mariana Barzun, executive director, Mayor's Office of Philanthropy;
Barry Allen, president and treasurer of the Gheens Foundation, representing the philanthropy community.
The mission of the advisory board is to increase opportunities for everyone to live their healthiest life and reach their full human potential by investing in evidence-based solutions for substance use prevention and addressing the needs of people who experience the greatest barriers to accessing harm reduction, treatment, and recovery services.
Key responsibilities of the Opioid Settlement Distribution Advisory Board include:
Reviewing grant applications: The board will review and evaluate grant applications submitted by organizations and entities seeking funding to combat the opioid crisis.
Allocating funds: Based on rigorous evaluation criteria, the board will recommend the allocation of settlement funds to projects and programs that demonstrate the greatest potential for making a positive impact.
Ensuring transparency: The board will work diligently to maintain transparency in all aspects of fund distribution, including public reporting on allocations and outcomes.
Monitoring progress: Ongoing oversight will be provided by the board to assess the effectiveness of funded initiatives and adjust as needed to achieve the best results.
The board will be guided by the following principles:
Spend the money to save lives.
Invest in youth prevention.
Focus on racial equity.
Use evidence to guide spending.
Align local funding with state funding allocations and maximize private dollars for optimal impact.
"We all must acknowledge that addressing the opioid crisis is a complex and multifaceted challenge," Mayor Greenberg said. "Our Opioid Settlement Distribution Advisory Board will play a pivotal role in distributing funds to organizations and programs that can help individuals and communities recover and heal."
About the opioid settlement 
Louisville Metro is one of thousands of local governments across the nation receiving settlements from companies that manufactured and distributed opioid painkillers and helped fuel the opioid epidemic that has claimed hundreds of thousands of lives. Jefferson County is set to receive more than $57 million in direct payments. Payments began in 2022 and will be received during the 18-year lifetime of the settlement.
The city has received a payment of $7.2 million for years one and two.  On July 13, Mayor Greenberg announced proposals for awarding the first approximately $2 million to focus on saving lives. On August 10, 2023, Louisville Metro Council approved those proposals.
The Opioid Distribution Settlement Advisory board is expected to put out a request for proposals for the remainder of the $7.2 million in October.
For more information about Louisville's opioid settlement and the Opioid Settlement Advisory Board and its work, https://louisvilleky.gov/government/health-wellness/louisville-opioid-settlement.