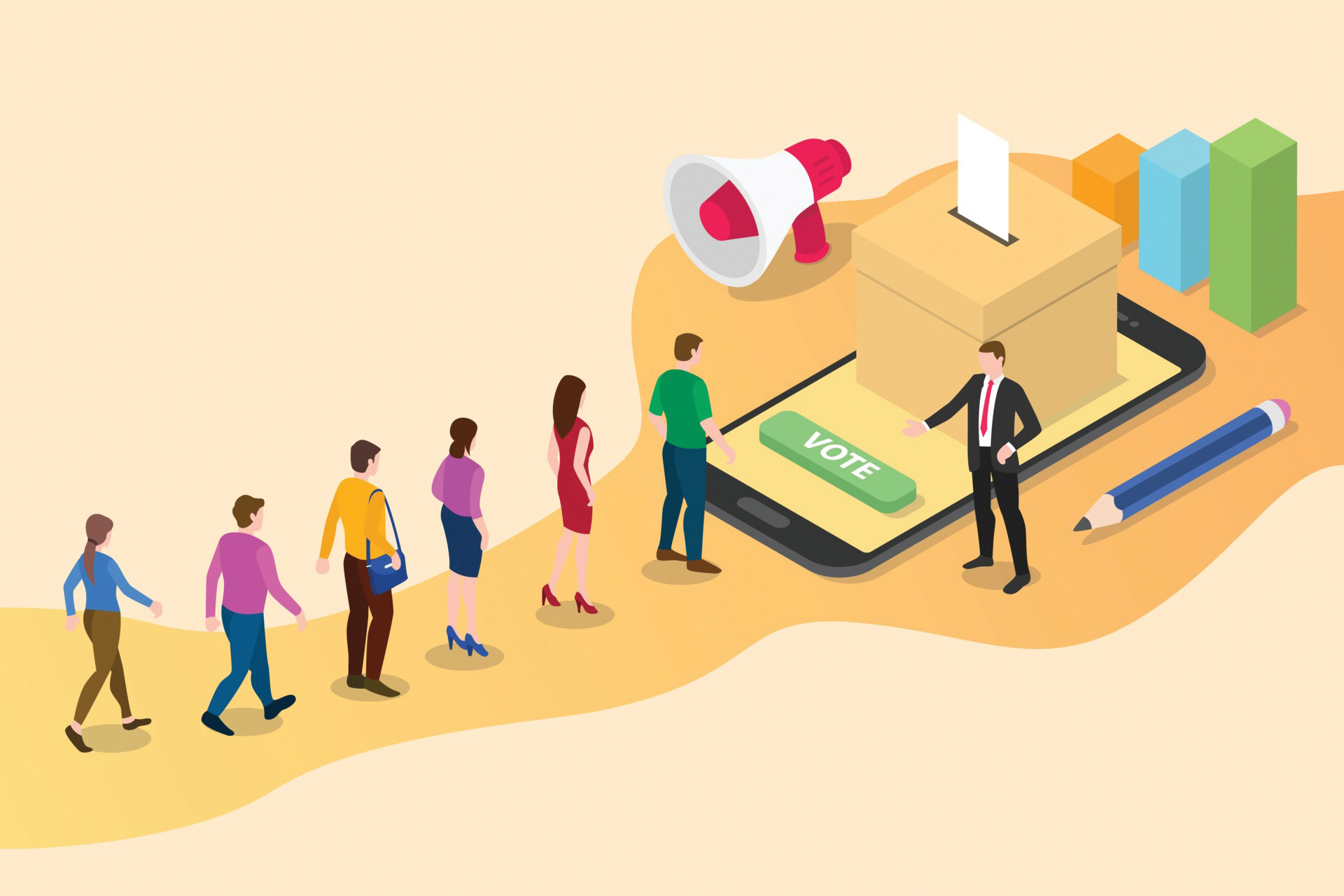 While the major elections and the gubernatorial race in Kentucky capture the most attention, down-ballot races help significantly mold the state's trajectory. As Kentucky approaches the November 8 general election, there are enthusiastic contenders from both sides running for state offices and numerous key issues to be discussed.
The Democrats and Republicans will spend the majority of their campaign millions on the race between incumbent Gov. Andy Beshear, a Democrat, and Republican nominee Daniel Cameron. Voters will elect five other statewide officers in November, too, and all those candidates have plans and proposals to assess. Let's dig in.
Attorney General
Pamela Stevenson, Democrat
Stevenson currently serves in the Kentucky House, representing District 43 in Louisville. She is a former JAG attorney in the U.S. Air Force, where she achieved the rank of colonel. She pledges to safeguard families from corporate interests, unethical politicians and fraudulent activities, while also reinstating balance within the government.
Russell Coleman, Republican
Coleman served as U.S. attorney for the Western District of Kentucky from 2017-2021. A former advisor and legal counsel to U.S. Sen. Mitch McConnell, Coleman has combated drug trafficking and touts his strong ties to law enforcement. Coleman's campaign message centers around public safety, anti-drug initiatives and protection from violent criminals.
Secretary of State
Secretary of State
Michael G. Adams, Republican
Incumbent Michael Adams has held the title of Kentucky's secretary of state since Jan. 6, 2020. Prior to his post, Adams was deputy general counsel to Gov. Ernie Fletcher, later transitioning to an extensive election-law practice. Adams' motto is to make it "easier to vote, but harder to cheat." He earned bipartisan praise for conducting the 2020 election without incident during the worst of COVID.
Charles "Buddy" Wheatley, Democrat
A state representative from 2018-2022, Wheatley is a former firefighter who rose to the rank of fire chief of the Covington Fire Department. He transitioned from public safety to law, currently serving as an attorney for Kentucky's first responders. If one word could encapsulate Wheatley's campaign, it would be "more." Wheatley argues that Kentucky needs more poll locations, more poll workers, and more access in order to improve voter participation.
Auditor
Kimberley "Kim" Reeder, Democrat
Kimberley Reeder, a Frankfort tax attorney, is not looking to be a career politician and contends her experience makes her highly qualified to hold the office. Reeder's campaign centers around her dedication to public service, education and social equity. Her chief goal as state auditor is to eradicate inefficiency and misuse of public funds.
Allison Ball, Republican
Current Treasurer Allison Ball, having reached the position's term limits, hopes to become the state's next auditor. Ball has proven herself a strong candidate after receiving the most votes out of any race in the previous two statewide elections. During her tenure as treasurer, Ball returned unclaimed property, promoted transparency in government and thwarted instances of fraud. As auditor, Ball pledges to be a "watchdog" of taxpayer dollars.
Agriculture Commissioner
Jonathan Shell, Republican
Shell, a former state representative and Kentucky's first-ever Republican House majority floor leader, is making a return to politics after narrowly losing his re-election bid in 2018. A fifth-generation farmer, Shell is focusing his campaign on conservative values and pledges to continue building on former Republican Agriculture Commissioners James Comer and Ryan Quarles' legacies by supporting Kentucky's farms.
Sierra J. Enlow, Democrat
Enlow, a first-time candidate, grew up on a multigenerational family farm in Larue County. As a professional in economic development, she helped facilitate over $1 billion in investments in the state. She holds degrees from the University of Kentucky's College of Agriculture and serves on the board of directors for the Kentucky Association for Economic Development.
Treasurer
Michael Bowman, Democrat
Michael Bowman, the lieutenant governor's aide to the Education and Workforce Dev-elopment Cabinet, is making another run for treasurer after losing the race in 2019. Bowman aims to enhance transparency, promote better financial literacy across the commonwealth, and enact inventive policy approaches that stimulate economic expansion, job growth and financial savings for Kentucky.
Mark H. Metcalf, Republican
Mark Metcalf, who currently serves as the Garrard County attorney, is the GOP candidate for state treasurer. Alongside decades of courthouse experience, including serving as a judge on the U.S. Immigration Court in Miami, Metcalfe is a member of the Kentucky National Guard, achieving the rank of lieutenant colonel. He's vowing that the "woke will go broke" under his watch.