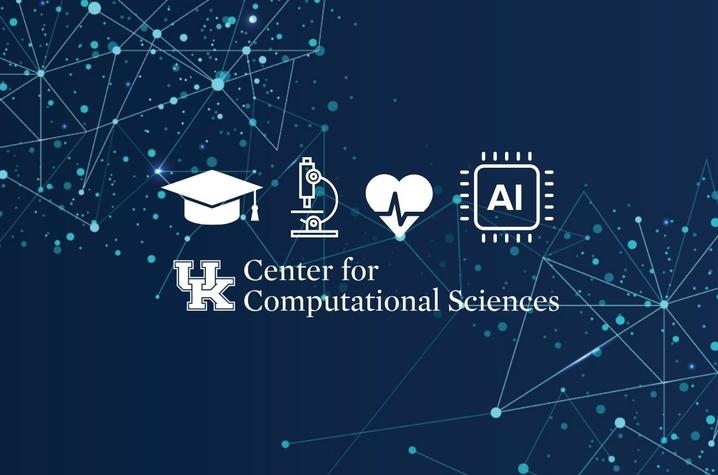 LEXINGTON, Ky. — This year's seventh annual Commonwealth Computational Summit, hosted by the University of Kentucky Center for Computational Sciences (CCS), is focused on generative artificial intelligence (AI).
AI is a field of computer science that focuses on creating computer systems and programs that can perform tasks that typically require human intelligence including things like understanding language, recognizing patterns, solving problems and making decisions.
The field is broad and encompasses many methodologies, tools and technologies like generative AI, machine learning, robotics, natural language processing and textual analysis to list a few. These are used across a variety of disciplines.
"At UK, we advance knowledge by innovating and harnessing the technologies of tomorrow. Generative AI offers us a world of opportunities, and our goal is to use it in a responsible manner to meet the needs of our educational, research and health care enterprises at the university," said Robert S. DiPaola, UK provost and co-executive vice president for health affairs.
DiPaola also created UK ADVANCE (Advancing Data utilization for Value in Academics for National and Campus-wide Excellence) — a committee to define and develop recommendations for the responsible use of generative AI at UK.
The summit will be held Oct. 16-17 at the Gatton Student Center and feature keynotes, talks, workshops, breakout sessions and a student poster competition all centered on AI. Thanks to sponsors, the event is free to attend but participants must register online here.
"We are excited to offer a diverse set of sessions covering AI in education, medicine and research. We encourage and welcome anyone interested in AI to attend — faculty, technical staff, graduate students, as well as industry professionals. It's a great opportunity to network with other researchers and educators from both academia and industry," said Tony Elam, associate director for CCS.
The summit's first day will focus on AI in education and feature a panel exploring the challenges and issues in the field. Speakers will also share research and practical examples concerning AI in teaching and learning.
"The emergence of widely available generative AI has invigorated educators' discussions and debates about what it means to teach and learn," said Trey Conatser, director of the UK Center for the Enhancement of Learning and Teaching (CELT). "The AI in Education session will explore the implications of this defining moment for how we understand and respond to students' learning experiences as well as what we do as educators and teacher-scholars."
CCS, ITS/Research Computing Infrastructure and CELT also will host the summit's industry day that includes mini-workshops and technical talks from organizations such as Cisco, Dell, Google, HPE, Lenovo, NERSC-LBL, NVIDIA, Omnibond, Presidio, Spectra Logic and Trace3.
The second day of the summit will showcase keynote speakers in three key areas: academic, industry and government.
William Hart-Davidson, the academic keynote speaker, is the associate dean of research and graduate education at Michigan State University. He will present "When Robots Learn to Write, What Happens to Learning? Four Proposals for AI Tools in Teaching & Learning."
The industry keynote features the work of Rachel Forestra, senior principal engineering technologist at Dell Technologies Inc. She will present "Edge Computing in the Age of AI."
To better understand the use of AI in the government, Lynne E. Parker, associate vice chancellor at the University of Tennessee, Knoxville, and the director of the AI Tennessee Initiative, will present "The U.S. Government's Approach to AI: Understanding the Complexity."
The second day of the summit also will highlight AI in medicine and research and include lightning rounds with faculty and various panels. You can find the full schedule online.
The student poster competition will showcase projects at institutions across Kentucky and throughout the region. It will be held on Oct. 17, with the winners going to the National Supercomputing Conference in Denver, Colorado, in November. The deadline for submissions is 5 p.m. Friday, Oct. 6. Find more information and registration details online here.
Contact Tony Elam ([email protected]) with questions about the summit.