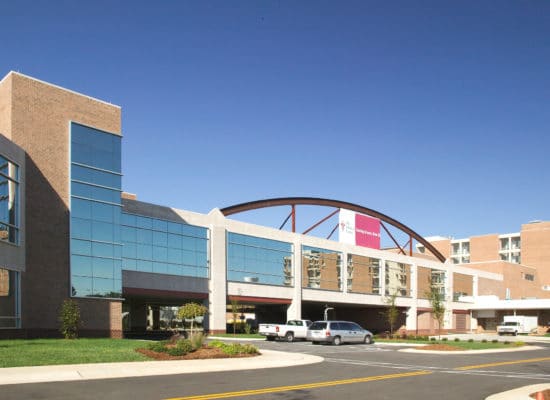 BOWLING GREEN, Ky. — Med Center Health is excited to announce three new capital projects that will position Southcentral Kentucky's largest health system to meet the growing healthcare needs of Warren and surrounding counties well into the future.
The first project is a 5-story patient care tower on The Medical Center's Bowling Green campus. The new building will be constructed adjacent to the D Tower on High Street and will provide a new location for Women & Children's services, which includes the 4th largest OB program in the state. Two floors will feature expanded space for Ante-Partum, Labor and Delivery, C-Section suites, Post-Partum, the OB Emergency Department, and the region's first and only Level III Neonatal Intensive Care Unit. Other floors will allow for future expansion of the Emergency Department, Surgery, Endoscopy, and additional Medical/Surgical beds.
The second project is developing the region's first combined emergency department and urgent care, located at The Hub on Lovers Lane in Bowling Green. This project will offer residents of Warren County and surrounding communities a new, innovative model of care where patients can receive emergent or urgent care treatment under one roof.
The third project is constructing a medical office building and outpatient diagnostic imaging center on the 31-E Bypass in Glasgow. Features include specialty clinics and outpatient diagnostic testing. As more Barren County residents look to Med Center Health for advanced healthcare services, this project will improve local access and offer more choices in a cost-effective, convenient setting.
"As Southcentral Kentucky's leading healthcare system, Med Center Health must continually look toward the future and work collaboratively with our medical staff to ensure that patients have the resources they need, right here, close to home," said Connie Smith, President & CEO of Med Center Health. "Each of these three projects uniquely addresses the growing healthcare needs of the communities we serve and would not be possible without the entire Med Center Health team. I want to thank our board members for their vision and continued support; these projects will benefit patients for generations."
These projects total over 210,000 square feet, an investment of $145 million. All three projects are expected to begin in Spring 2024.