Earns 38 Pinnacle Awards at convention
LOUISVILLE, Ky. (Oct. 1, 2014) — This year's Kentucky Derby Festival  earned a record 38 Pinnacle Awards—including 18 Gold Pinnacles— at the 59th Annual International Festival & Events Association's Convention and Expo in Kansas City, Kan.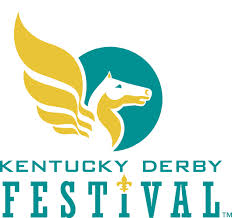 "As rewarding as it is to come here and be recognized by industry professionals and our peers from around the world, these awards are a testament to the hard work and dedication of our Board, staff, the thousands of volunteers and our sponsors," said Mike Berry, president & CEO of the Kentucky Derby Festival.
The International Festivals and Events Association has more than 2,000 member festivals worldwide. Each year, the IFEA Pinnacle Awards competition honors the best special events, festival materials, promotions and ideas among the organization's membership.
The Festival won GOLD awards for:
Television – Best TV Promotion
Multimedia – Best Event Website
Multimedia – Best Organization Website
Best Misc. Printed Materials
Best Company Image Pieces
Best Commemorative Poster
Best Pin or Button
Best Sponsorship Program for Individual Sponsor
Best Volunteer Program
Best Event/Program within an event to Benefit a Cause
Best Event (within an existing event/Festival)
Best New Promotion Activity
Best New Attendee Service
Best Overall Merchandising Program
Best Press/Media Kit
Most Creative/Effective News Stunt
Best Media Relations Campaign
Best Promotion publicizing an IFEA/Haas & Wilkerson Pinnacle Award Win
The Festival won SILVER awards for:
Grand Pinnacle
Radio – Best Radio Promotion
Best Festival/Event Mobile Application
Best Cover Design
Best Other Merchandise
Best Sponsor Gift
Best Overall Sponsorship Program
Best Green Program
Best Emergency Preparedness & Risk Management Plan for an Event
Best Food & Beverage Program
Best New Event
The Festival won BRONZE awards for:
Multimedia – Best Event/Organization E-newsletter
Best Single Newspaper Display Ad
Best Ad Series
Best Outdoor Billboard
Best T-shirt Design
Best Misc. Clothing
Best New Merchandise
Best Targeted Sponsor Solicitation Proposal
Best Single New Sponsorship Opportunity
Best Money-Making Idea