Cabinet for Economic Development, UK Small Business Development Center team up
FRANKFORT, Ky. (Oct. 3, 2014) — The Kentucky Cabinet for Economic Development is partnering with the University of Kentucky Small Business Development Center (KSBDC) to establish a Kentucky Procurement Technical Assistance Center (PTAC) to help companies learn about and participate in the government contract procurement process.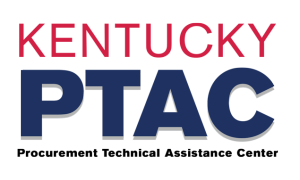 PTAC will provide procurement assistance services to businesses interested in selling their products and services to federal, state and local governments. Now fully operated by the KSBDC, the center provides free counseling, training and bid-match services to help small businesses explore and pursue government contracting opportunities.
"Many small businesses are interested in pursuing government contracts, but find the process intimidating and confusing," said Cabinet for Economic Development Secretary Larry Hayes. "The Kentucky Procurement Technical Assistance Center will help businesses solve the puzzle of government contracting. We are dedicated to supporting small businesses throughout the state and this latest announcement fits squarely into our strategy to do so. The Cabinet is eager to partner with the KSBDC to provide even greater support to small businesses."
The KSBDC recently received nearly $250,000 in federal funding, which was matched dollar-for-dollar by state and local funding, to hire staff to offer procurement counseling and training functions previously offered to businesses by the cabinet.
The cabinet, through its Office of Entrepreneurship, continues to leverage partnerships with existing business support organizations to assist entrepreneurs and small businesses throughout the commonwealth. The expansion of the procurement services partnership with the KSBDC advances that strategy.
For more information about procurement services contact http://ksbdc.org/government-contracting or call 859-257-7668.