Available through partnership between EKU, NBC Learn
RICHMOND, Ky. (Oct. 6, 2014) — Eastern Kentucky University and NBC Learn have partnered to provide students and faculty access to premium education videos, which will also be available to classrooms throughout the Madison County School District.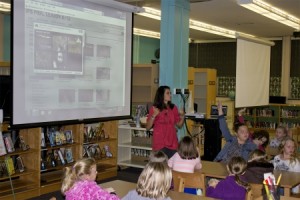 EKU is the first institution in the commonwealth to gift the educational resource to a local school district. EKU's Model Laboratory School — a department of the College of Education that teaches students from pre-K through 12th grade while providing field experiences for EKU students — already has access to the NBC Learn collection.
NBC Learn, the educational arm of NBCUniversal News Group, maked historic stories, images and primary source documents available on-demand to teachers, students and parents. It has already digitized more than 12,000 stories from the NBC News archives — one of the largest news archives in the world, dating back to the 1920s. In addition, collections are updated with current events daily, featuring stories from such programs as "NBC Nightly News," "TODAY," "Meet the Press" and "Dateline NBC."
Its original videos and archival news stories are correlated to state standards and aligned with more than 25 K-12 and 30 higher education collections. Videos are generally short — less than six minutes in length — enabling instructors to engage students in a short timeframe. Videos are full stories, with a beginning, middle and end, reported by some of the most famous journalists in broadcast history, including John Chancellor, Tom Brokaw, Tim Russert, Brian Williams, and many others.