Event is Oct. 30 in Florence
FLORENCE, Ky.(Oct. 15, 2014) — Gateway Community and Technical College and the Kentucky Career Center (KYCC) are co-sponsoring a Tuition Assistance Job Fair from 4-8 p.m. on Oct. 30 at the college's Center for Advanced Manufacturing on the Boone Campus, 500 Technology Way, Florence.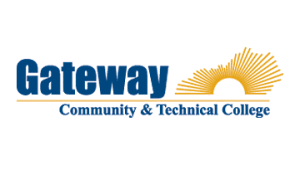 The fair offers jobseekers an opportunity to connect with employers who offer tuition assistance as an employee benefit. Participants also will be able to collect information on the KYCC, Gateway admissions and financial aid, and Gateway grant opportunities.
Employers interested in participating can contact Ken Wocher at the KYCC, [email protected] or (859) 372-8413 or for more information contact Tiffany Osborne at the KYCC at (859) 372-8437 or Christi Dover, [email protected], (859) 442-1684.
Interested Gateway students should contact Gateway Career Services, [email protected] or call (859) 442-1609.